Xakanaxa Camp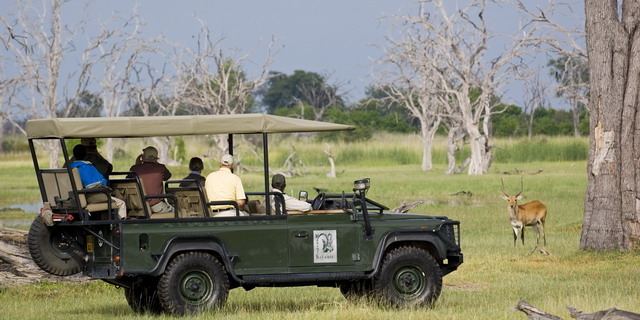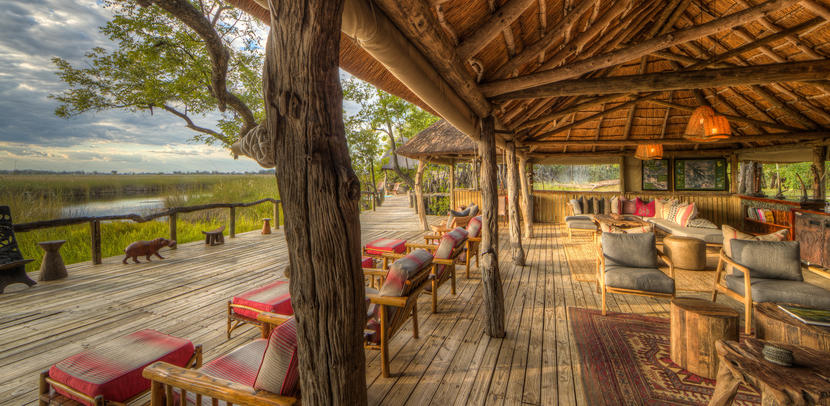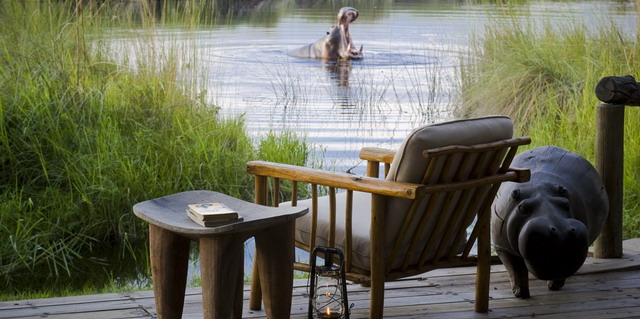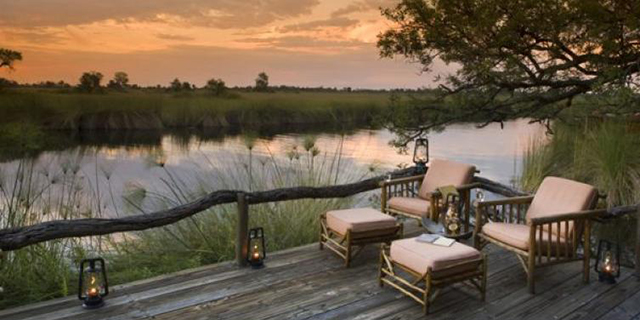 Xakanaxa Camp is located in the Xakanaxa region of the Moremi Game Reserve - widely regarded as one of Africa's finest wildlife reserves. The Xakanaxa region is one of the most scenic areas within the Moremi. Its landscape is characterized by a great diversity of habitats, including permanent lagoons of the Okavango Delta, open grasslands, and some of the largest mopane forests in Botswana.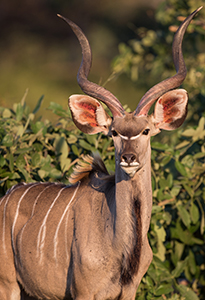 The diversity of habitat in turn supports a wide variety of game, and game-viewing activities. Lion, leopard, elephant, and buffalo are permanent residents of the region, which also supports an abundance of general game and birdlife. Sightings of the extremely rare African Painted Wolf ('Wild Dog') are also quite common in this area. Being right on the water, hippos are plentiful, and their honking chorus is often the first sound that guests will hear in the mornings.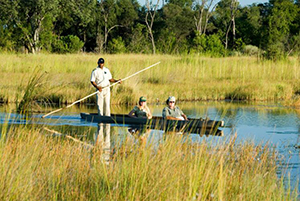 Activities at Xakanaxa focus both on the wildlife and natural beauty of Okavango Delta. Accompanied by knowledgeable and experience guides, guests enjoy game-drives in specially adapted open safari vehicles, as well as quiet cruises in small motorized boats through the intricate channels and waterways of the Okavango Delta. During the summer months, fishing for bream (and possibly even tiger fish) completes the list of activities on offer.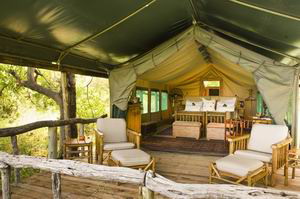 Guests are accommodated in 12 spacious and comfortable 'luxury tents', each of which is set on a wooden deck and enjoys lovely views across the lagoon in front of camp. The tents are furnished with two single beds and feature en suite facilities. Natural materials have been used throughout, and the tents are a tidy ensemble of wood, canvas, and cotton, with no extraneous features detracting from the authentic feel of Xakanaxa.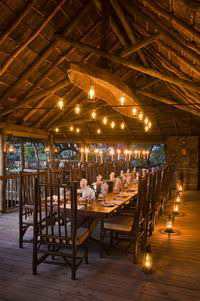 The open fronted dining room is also raised on a wooden platform, situated at the edge of the lagoon. Its thatch roof and reed walls echo the atmosphere of rustic comfort. This is further reinforced by the myriad lamps and candles which illuminate the camp at night - the absence of electricity adding greatly to the charm of this authentic safari camp.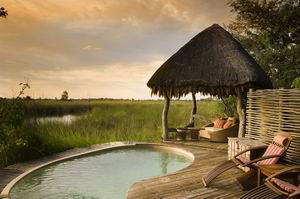 Xakanaxa is one of the best safari camps located within the public part of the Moremi Reserve. It enjoys a great location in a game-rich and scenically beautiful area, and is a charming camp that will transport guests back in time to a bygone age of safari.
For more information about Xakanaxa Camp call toll-free: 888.227.8311
or

email us

for Information



|

|

Share