Tubu Tree Camp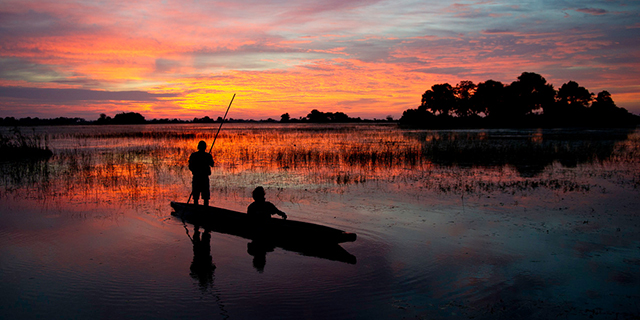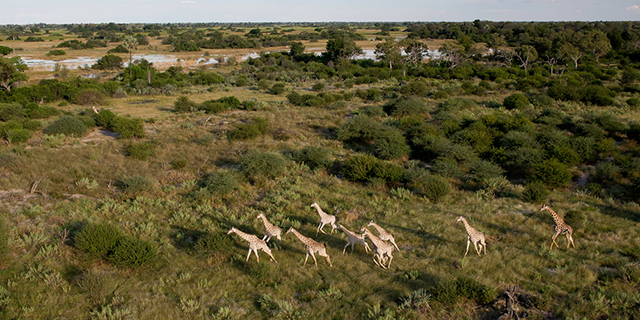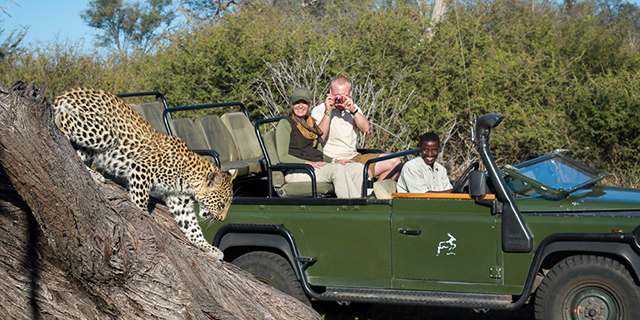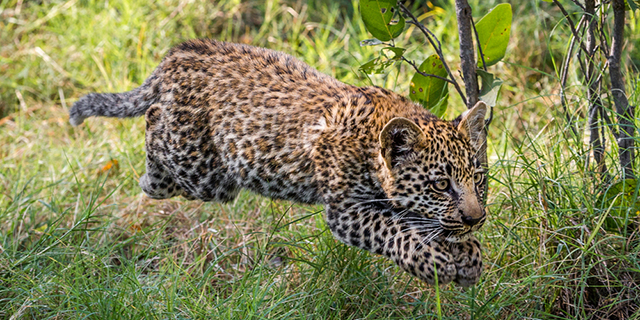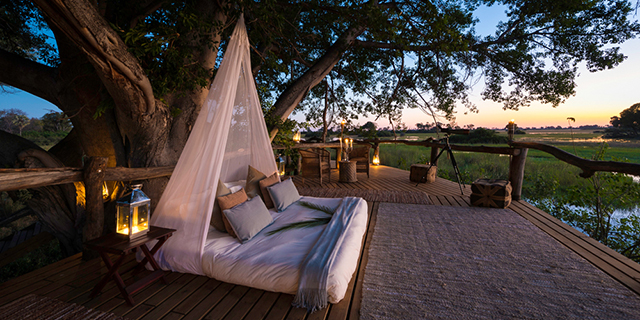 Tubu Tree Camp is situated on the 135,000 acre Jao private concession, bordering the Moremi Game Reserve. The Jao concession is widely regarded as one of the most beautiful in the Okavango Delta, with vast floodplains and numerous permanent channels of the Okavango.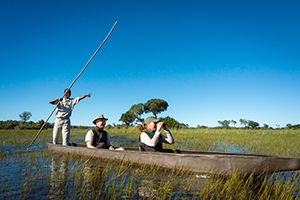 Tubu is a 'combination' camp offering both land and water activities, depending on the fluctuating water levels of the Okavango Delta (typically land-only activities are offered from December through March). The camp is located on a large island (Hunda Island) in the heart of the Delta. The island comprises a variety of habitats from dry Kalahari sandveld through mopane forest and riverine thickets to large open floodplains.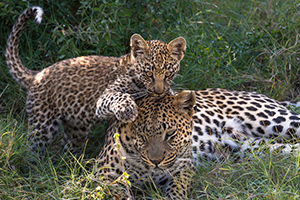 The habitat on Hunda Island supports a great diversity of animal and bird life. Large herds of plains game, as well as elephant, lion, and cheetah occur on the floodplains, while species like leopard, kudu, and bushbuck are at home in the thick riverine vegetation along the Delta channels. With a cross section of wet and dry areas, most of the Delta's bird species are also found on the concession.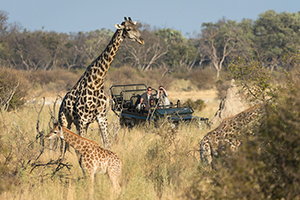 Tubu Tree Camp offers year round game-drives with experienced guides in open 4x4 vehicles, as well as night drives. There is also the opportunity to explore on foot, accompanied by an armed guide. During the months when the Delta is in flood (typically from April through August), mokoro trips and fishing are also offered.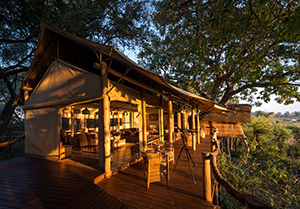 Tubu Tree Camp is built in classic style on raised platforms to take advantage of the expansive view over the Delta floodplains. Each of the eight large and luxurious tented rooms has a private viewing deck, full en-suite facilities (including indoor and outdoor showers), closet space and comfortable beds. Common areas include a dining room, cozy sitting area, a swimming pool and an outdoor "pub" set under the canopy of a large marula tree.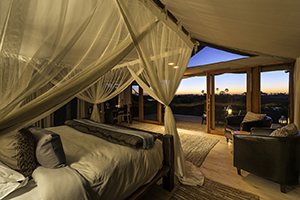 A short distance away, and connected to the main camp by a boardwalk, Little Tubu is an intimate three-roomed camp that offers all the same features and benefits as Tubu Tree Camp. Little Tubu operates as a separate, independent camp, but can be seamlessly linked to main camp for larger groups of family or friends traveling together.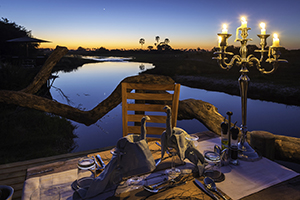 Tubu is an outstanding safari camp in the heart of the Okavango Delta that offers charm, luxury, and a full Delta experience - affording guests the opportunity to explore the Delta's highlights in comfort and style.
Conservation Dimension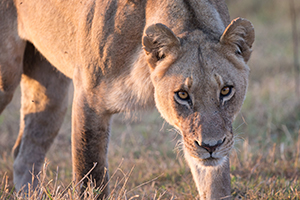 Since 1999, Kwetsani has been a participant in the Jao Lion Monitoring Project, which researches and tracks the lion prides that inhabit the Jao Reserve. Scientists are increasingly worried about the long term survival of the "King of the Beasts" in Africa's dwindling wilderness areas, and being able to study these magnificent beasts in the unspoiled splendor of the Okavango Delta has led to some important breakthroughs in our understanding of lion population dynamics, and the conflict between lions and rural African communities.
Wilderness Safaris (which manages the camp) also commits resources and time to doing game counts and censuses to help conservation authorities build up a data base of Botswana's wildlife, and is a major financial contributor to various private and non-governmental conservation projects. By staying at this type of private concession, guests are directly contributing to preserving the wilderness and wildlife in these areas because their fees are used to sustain conservation. What is more, photographic safaris are 'non-consumptive' so that, as the saying goes, you leave nothing but your foot prints, and you take nothing away but memories.
For more information about Tubu Tree Camp call toll-free: 888.227.8311
or

email us

for Information



|

|

Share