Don't know where to start? View some of our
SAMPLE ITINERARIES

or
SCHEDULED SAFARIS

Safari Cost Comparison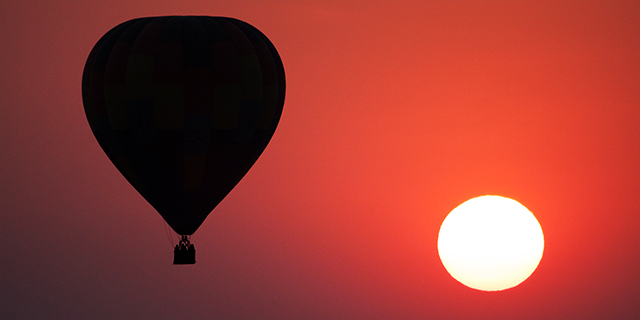 Safari is the most expensive component of any trip to Africa, and one's choices regarding safari destinations and duration will have a major impact on the overall cost of your itinerary.
Many factors underlie the cost differences between safari destinations, and between camps/lodges within the same areas; some of the most significant cost drivers are analyzed below. The safari market is highly competitive, being driven by supply and demand, and there are very few pricing anomalies but, since everyone has differing priorities, it's important to probe the cost differences between destinations (or even specific properties) to ensure that your budget is most optimally allocated towards your interests and preferences. For a more detailed analysis of cost differences, we encourage travelers to email or call us (toll-free 888.227.8311).
2021 Safari Cost Comparison Chart
South Africa
Botswana
Zimbabwe
Zambia
Namibia
3 Night
$3,440 to $8,290
$7,080 to $11,780
$4,320
$6,695
$3,740
5 Night
$5,750 to $13,170
$10,870 to $18,190
$7,330
$10,150
$8,530
7 Night
$8,970 to $17,460
$13,740 to $23,870
$8,790
$13,110
$12,350
9 Night
$11,110 to $21,560
$16,960 to $29,860
$10,590
$16,095
$14,330
Shoulder Season
N/A

April, May, and Nov. - rates lower by 20-25%

Jan., Feb., March - rates lower by 30-35%

May and Nov. - rates lower by ~10%
N/A

April, May and Nov. - rates lower by ~10%

Jan., Feb., March - rates lower by 15%
The costs quoted are rough guidelines, and are per person sharing (single travelers almost always pay a single supplement of between 30-50%). They are fully inclusive, starting and ending at the airports listed. Rates include charter flights, accommodation, meals, activities, laundry, park fees, services of a professional guide, and (in most cases) drinks. Scheduled flights to and from the starting and ending points are not included.
The costings are based on travel in peak season. Where applicable, off-peak periods and approximate cost savings during these time-frames are listed. Where a price range is given for peak season, this reflects the difference between mid-range and "top of the line" accommodation options.
Analysis
Concentrations of high profile game (especially predators and/or the 'Big Five'). This is a sine qua non for any safari destination, and the most consistent factor influencing pricing.


Camp/lodge experience. The level of style and luxury in accommodation, the quality of food and service, facilities and amenities, ambience, and attention to detail. The more expensive properties invariably excel in these elements of the safari experience.


Exclusivity. As a rule, the fewer guests that can be accommodated in a wilderness area (i.e. the more restricted the supply), the higher the rates. This factor very often overrides luxury as a cost driver - Botswana is the most prominent example of this model of 'low volume / high value' eco-tourism.


Remote wilderness. The further from civilization a camp, the more expensive it is to supply and operate, and the higher the access costs for guests. A lot of travelers are also willing to pay a premium for being in pristine wilderness areas.


Guides. Many factors influence where guides want to work, but two of the most important are concentrations of game and remuneration. As a rule, the best guides like to be based at the more high end lodges/camps.


Convenience. Camps/lodges with private airstrips that are close to camp offer increased convenience due to shorter transfer times between the airstrip and camp. This means less time in transit and more time on safari or relaxing. Such airstrips, in addition to being expensive to build and maintain, are desirable to guests and attract a premium.
Currrency rates of exchange. The only major safari countries where services are not quoted in US$ are South Africa and Namibia - given the volatility of their currencies, there are times when these two destinations may provide unusually good (or bad) value for money.
Political perceptions. The biggest factor influencing the lower rates in Zimbabwe is the negative PR legacy of former-president Robert Mugabe. For twenty years he followed ruinous economic policies and fostered antogonistic relations with the West, destroying the Zimbabwe "travel brand". Even during the dark days of the Mugabe regime, Zimbabwe was a high quality and safe safari destination and, with his ouster, things just keep getting better for locals and safari travelers alike. But it will likely take years to undo the publicity damage, and Zimbabwe will remain a good value destination, with camps costing less than equivalent properties in Botswana and Zambia.
Let us help you plan your dream safari. call toll-free: 888.227.8311

or

email us

today

|

|

Share