Exploring Southern Africa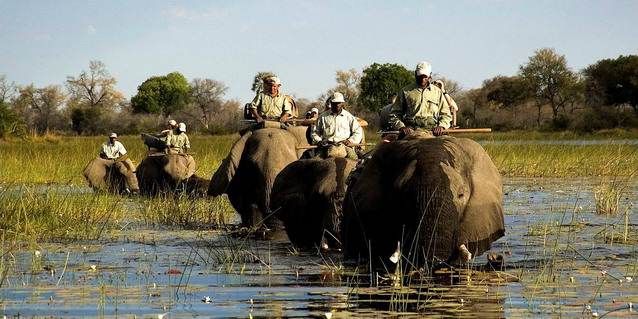 As travelers increasingly expect more interesting and intellectually stimulating ways of spending their precious vacation time, southern Africa is emerging as one of the most unique and engaging travel experiences anywhere on Earth.
To provide the level of specialized service we offer our clients, Classic Africa is focused on those countries and regions that comprise "southern Africa", primarily South Africa, Botswana, Zimbabwe, Namibia, and Zambia. This is an area encompassing around 1.4 million square miles, roughly a third the size of the USA. It includes some of the wildest and most sparsely populated areas on Earth, as well as being blessed with a disproportionate diversity of wildlife and cultural groups, and numerous natural wonders.
Southern Africa is one of our planet's most ancient regions and, throughout the 4 billion years of its history, it has been subjected to relentless geological activity, resulting in some of the world's most dramatic and spectacular landscape. The region's amazing biological diversity is the product of its unique climatic patterns, influenced by two of the world's greatest ocean currents: the cold Benguela current originating in Antarctica and running up the western Atlantic coast, and the Indian Ocean's warm Mozambique current which washes its eastern seaboard.
Culturally, southern Africa is a potpourri of ethnic, tribal, and religious groups - South Africa alone has 11 official languages. Mankind has inhabited the region for as long as our species has been in existence, with fossils of early hominids dating back 3.3 million years. Every subsequent step in our evolution can be traced through fossils, stone-age tools, rock art, pottery, iron-age implements, and the remains of ancient civilizations. Since the arrival of Europeans, the turbulent and often tragic recent history of the region has been well documented, culminating (in 1994) in one of the great global events of the 20th century: the ending of Apartheid.
Southern Africa is one of the few places on Earth that has something special to offer everyone, no matter what their interest. It truly is a "world in one region".
Let us help you plan your dream safari. call toll-free: 888.227.8311

or

email us

today

|

|

Share