Highlights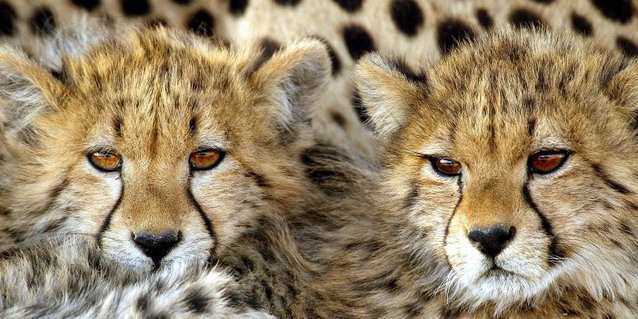 As a region, southern Africa is blessed with more than its fair share of natural and cultural highlights. The majority of travelers are attracted to the region by its amazing diversity, with wildlife safari being the primary drawcard. Additionally, most visitors will also include one or more natural wonders, as well as incorporating elements of the region's rich cultural heritage. A visit to southern Africa is so far outside the realm of other travel experiences that a sense of "adventure" is inescapable, although this is not in any way to be confused with "hardship". Southern Africa is home to some of the most luxurious and elegant properties anywhere on earth, and it is this blend of adventure and romance (in the broadest sense) that motivates a disproportionately high number of globe-trotters to describe a southern African safari as their most memorable travel experience ever.
Few would question that southern Africa's abundant wildlife is the single most unique and compelling feature of the region. The only other destination in the world that can rival southern Africa for its diversity and volume of large mammals is East Africa, but southern Africa's unique concept of private reserves, with strict limitations on the number of guests permitted into these areas, ensures a level of privacy and intimacy that places the region in a class of its own when it comes to quality wildlife viewing.
Perhaps the next most exciting aspect of southern Africa is the region's spectacular and contrasting landscapes, including some of the world's most dramatic natural wonders. Extremely low population densities in most parts of southern Africa, coupled with low levels of industrialization and far-sighted conservation policies, mean minimal human pressure on the natural environment, preserving some of the most beautiful and pristine wilderness areas on earth.
Southern Africa's rich cultural heritage is increasingly recognized as one of its major highlights. Even travelers who visit southern Africa primarily for its wildlife and natural beauty inevitably list their interaction with the region's diverse peoples as one of the most enjoyable dimensions of their experience. Whether the cultural element is included as a specific component of the safari (e.g. an excursion to the highly traditional Himba people in remote northern Namibia), or as a short and convenient add-on (e.g. a visit to a Tonga village near Victoria Falls), we encourage travelers to consider opportunities for cultural exposure in the course of their safaris.
The Classic African concept of safari is epitomized by adventure, in style. Anyone planning their first southern African safari should do so in the spirit of exploration, on the basis that they are participating in a journey that will be completely different from anything they might previously have experienced. The impact of safari is part visceral, part intellectual, but always profound. And yet, despite this journey beyond the ordinary, Classic African adventure entails neither discomfort nor deprivation. Southern Africa is renowned for hosting some of the most tastefully stylish accommodation anywhere in the world, and even our most simple mobile camping safaris feature crisp percale bedlinen and cocktails at sunset. Adventure and romance go hand in hand in southern Africa!
Let us help you plan your dream safari. call toll-free: 888.227.8311

or

email us

today

|

|

Share