Scheduled Safaris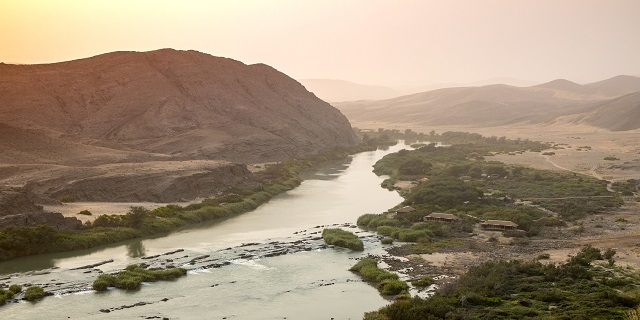 Scheduled Safaris follow a pre-determined itinerary, and often (although not always) depart on specific dates. The principle advantage of Scheduled Safaris is that they take advantage of economies of scale (in the case of small group safaris), or specially negotiated discounts (in the case of set itinerary safaris) to provide the best possible value. As such, Scheduled Safaris are often a good choice for the more budget-conscious traveler.
SMALL GROUP SAFARIS
Small Group Safaris follow a pre-determined itinerary, depart on specific dates, and involve travel as part of a small group. The principle advantage of a Small Group Safari is that members of the group share certain fixed costs (e.g. transportation and/or a specialist guide), thereby decreasing the per person price of the trip. Although the itineraries themselves cannot be changed, it is always possible to add on destinations either before or after these safaris. The key features of our small group safaris are: they focus on the region's top gameviewing and wilderness areas using the prime locations, they make use of only the best guides, and group size is small (maximum groups size for all of our safaris is nine).
The Kenya Connoisseur Safari - Kenya - 10 Days / 5


An exclusive safari combining Kenya's three most wildlife-rich ecosystems (Maasai Mara, Amboseli, and Laikipia) showcasing the country's incredible natural and cultural diversity, and abundant wildlife. A private plane transfers you between destinations to ensure maximum time on safari, and guests are pampered in some of Kenya's most luxurious and romantic safari camps. Easy to combine with beach destinations (e.g. Zanzibar) or other wildlife areas in Kenya or Tanzania.
Cost (2024): $10,680 to $13,370 per person sharing
Highlights of Tanzania Safari - Tanzania - 10 Days / 5


An exclusive safari covering Tanzania's three "must see" Parks (Tarangire, Ngorongoro Crater, and Serengeti), highlighting the country's prolific wildlife and habitat diversity. A private plane transfers you between destinations to ensure maximum safari time and comfort; Serengeti camp changes by season to maximize exposure to the Great Migration. Easy to combine with beach destinations (e.g. Zanzibar) or other wildlife areas in Kenya or Tanzania.
Cost (2024): $11,360 to $13,920 per person sharing
Highlights of East Africa Safari - Kenya and Tanzania - 13 Days / 5


The best of both worlds, this safari combines the Kenya Connoisseur and Highlights of Tanzania Safaris. Covering East Africa's five most wildlife-rich savanna ecosystems in just 13 days, a safari with this level of concentrated diversity is only possible with a private plane. Featuring prime safari camps in Amboseli National Park, the Laikipia Plateau, the Maasai Mara, Serengeti National Park, and the Ngorongoro Crater.
Cost (2024): $17,940 to $20,770 per person sharing
Best of Namibia Flying Safari - Namibia - 7 or 9 Days / 4


A fly-in exploration of the major highlights of Namibia. From the towering red dunes of Sossusvlei, to the desert elephants and rugged mountains of Damaraland, to shipwrecks and seal colonies on the Skeleton Coast, this 7 day safari covers Namibia's "must see" destinations. With an optional two night add-on to Etosha National Park.
Cost (2024): $8,440 to $14,170 per person sharing
Wilderness Dawning Safari - Botswana and Victoria Falls - 10 or 14 Days / Three


Two great overland safaris through northern Botswana for the more budget conscious traveler. These full-service camping safaris accommodate a maximum of nine guests, and cover the Moremi Game Reserve, the Okavango Delta, the Savuti Channel, and Chobe National Park, ending in Victoria Falls. The 14 day safari includes the Kalahari Desert.
Cost (2023): $3,820 to $5,030 per person sharing
SET ITINERARY SAFARIS
Set Itinerary Safaris follow a fixed itinerary, but do not involve travel with a group, and are not limited to specific departure dates - the only constraint on travel dates is availability at the camps/lodges. They are essentially custom safaris, except that the itinerary is pre-determined, based on special discounted rates that we are able to negotiate. It is typically possible to lengthen these itineraries by adding nights, but they cannot be shortened; destinations can also be added before and/or after the safari.
The Classic Kalahari Safari - Botswana and Victoria Falls - 11 days / Five


A top notch, fly-in safari staying at luxury tented camps and covering Botswana's three major safari ecosystems - Deception Valley (Central Kalahari Game Reserve), the Okavango Delta, and the Linyanti Reserve (adjoining Chobe National Park) - as well as the spectacular Victoria Falls. This is a comprehensive exploration of Botswana's abundant wildlife, scenic beauty, and unspoiled wilderness, specifically designed to optimize the "Green Season" timeframe (January through April).
Cost (2024): $11,090 to $19,410 per person sharing
On Safari in Style - South Africa - 9 days / Six


A safari for the lover of life's finer pleasures, proving that being in the kingdom of the animals and being pampered like royalty are not mutually exclusive. Covering South Africa's two top safari areas (the Kruger Park and the Madikwe Reserve) and incorporating three of the country's most luxurious lodges.
Cost (2024): US$12,410 per person sharing
The Kubu Island Safari - Botswana - 6 days / Three


This five night safari is an in-depth exploration of the mysterious Makgadikgadi Pans (the largest salt pans on earth). Guests enjoy three nights at Jack's Camp, where they are introduced to the magic of the Kalahari, and its unique fauna and flora. Two full days are spent traversing the Makgadikgadi's vast expanse of "nothingness" on low impact quad bikes (ATV's), and guests spend two nights under the stars at the sacred and deeply spiritual Kubu Island. Safaris operate for a minimum of four guests on any dates from mid-May through September.
Cost (2024): $10,530 - $11,910 per person sharing
COMFORT RATINGS

In order not to confuse our ratings with those commonly used in the hotel industry, we have chosen the paw of a lion to reflect the quality status of each of our safaris, camps, and lodges. On each of our scheduled departure safaris, the paw symbol appears next to the name of the safari. This will allow you to determine the accommodation standard at a glance.
Six

- These are the highest quality "Premier" camps and lodges in our safari portfolio. They feature the ultimate in luxury, style, amenities, and service, and are consistently voted as being among the top properties in the world by international travel publications.
Five

- These are luxurious and elegant "Classic" safari camps and lodges with all the necessary features for a very comfortable stay. At a minimum, the rooms are large with full en-suite facilities (full plumbing to provide hot and cold running water, flush loos, showers, basins), closet space, ceiling fans, and real beds. The camps are stylish, often (though not always) raised off the ground on teak decking, and have swimming pools. Most camps and lodges in our portfolio fall within this category.
Four

- Camps and lodges in this category are similar to 5 Paw properties with a few subtle differences. Rooms are not quite as big, furnishing are a little more basic with less attention paid to style and luxury. The camps are typically built at ground level and often don't have swimming pools. All rooms still have real beds and each room has its own private bathroom, but facilities comprise a bucket shower and chemical loo (i.e. no plumbing). These camps are often used for Scheduled Safaris.
Three

- These are camps used for our high quality camping safaris. The camps are temporary, being moved every day (or every couple of days) along with the safari. A camp staff accompanies these "fully serviced" safaris (in addition to the professional guide) to deal with all camp chores - erecting and taking down tents, cooking, cleaning up, etc. Camp beds and bedding are provided. Tents range from smaller igloo shaped tents to walk-in Meru style tents. Bathroom facilities comprise a bucket shower and long drop or chemical loo. Examples include the Wilderness Dawning Safari, and Robin Pope Walking Safaris.
Let us help you plan your dream safari. call toll-free: 888.227.8311

or

email us

today

|

|

Share