Frequently Asked Questions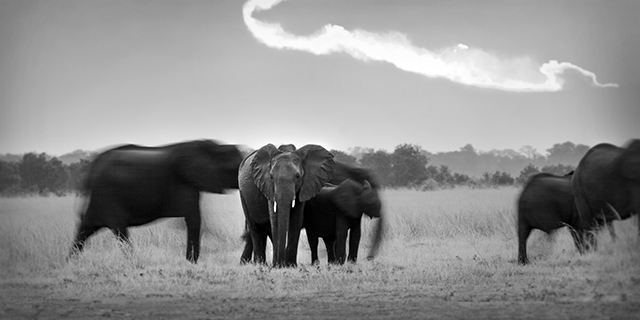 What travel documents do I need?
All you need is a passport that is valid for 6 months beyond your departure date, and that has at least three blank pages in the 'Visa' section. Holders of American, Canadian, and European Union passports do not require visas for South Africa, Botswana, or Namibia.
Holders of American passports do require visas for Zimbabwe and Zambia, but these can be purchased at the point of entry into the country with no difficulty (Zimbabwe: US$ 30 for a single entry visa, US$ 45 for a double entry visa; Zambia: US$ 50 for a single entry visa or US $ 80 for a double entry visa).
These visa requirements can change suddenly and with little notice, so please double check with us before you travel.
Will I require inoculations and other medication?
The good news about Southern Africa is that it is a very healthy part of Africa, with few medical requirements. No vaccines are required, except for travelers who enter southern Africa from other African countries to the north (e.g. Tanzania, Kenya, Rwanda, Uganda, etc.) in which case a Yellow Fever vaccine is required.
The only other medical consideration that you will need to address is anti-malaria prophylaxis. There are malaria-free parts of South Africa and Namibia, and it is possible to design a completely malaria-free Southern African itinerary but, for the most part, travelers on safari will be exposed to some level of malaria risk and should take anti-malaria tablets. We will provide you with our own informal advice and suggestions (particularly on all-important measures to avoid being bitten by malaria-bearing mosquitoes), but it is important that you consult your doctor for a prescription. Other sources of advice include the Center For Disease Control in Atlanta at (404) 332-4559 (website: www.cdc.gov) and the British Airways Travel Clinic (website: http://www.travelclinic.co.za).
Isn't it difficult and expensive to get to Africa?
Actually, it's easier and less expensive than you probably think. There are daily direct flights from New York, Washington D.C. and Atlanta to either Johannesburg or Cape Town in South Africa, with a flying time of around 17 hours. Once in South Africa there is a well developed network of scheduled flights throughout southern Africa.
Depending on when you fly, Classic Africa can offer coach class tickets out of either New York, Washington D.C. or Atlanta from around $1,300 to $2,300 return. When packaged with the international flights, it is also possible to get low cost add-ons between New York, Washington D.C. or Atlanta and virtually any major city in the USA.
Can I get there with my airmiles?
Yes - Although, as with travel anywhere nowadays, it is increasingly complicated.
South African Airways is partnered with United in the USA, but it is very difficult to use United miles to buy tickets or upgrade on South African Airways. Delta also has daily flights from Atlanta to Johannesburg, and you can buy tickets (or upgrade) on Delta using Delta Skymiles. Alternately, there are a number of carriers that fly from European cities to South Africa, including British Airways, Virgin, Lufthansa, KLM, Air France, and Swissair. They all have US partners, and you can use your miles to reach South Africa via Europe.
Will I have to carry around lots of cash?
Perhaps one of the biggest and most pleasant surprises awaiting the traveler to Southern Africa is the level of technological development and basic infrastructure in the region.
Despite being in some of the remotest places on Earth, most camps, lodges, and hotels have facilities for accepting payment by credit card. On safari, almost all major expenses (all meals, activities, and often drinks) are covered in the costs of accommodation such that any extras tend to be very limited, and can generally be paid by credit card.
In urban centers, particularly in South Africa, ATMs are to be found in most shopping malls and banks, and will accept U.S. cash cards using the Cirrus and Plus systems, as well as Visa, Mastercard, or American Express credit cards (provided your credit account has a cash withdrawal facility).
Both major international airports (Johannesburg and Cape Town) also have ATMs, and you can withdraw money as soon as you land (generally at a better exchange rate than if you were to exchange cash or travelers checks at a bank). In a word, no, you will not have to carry lots of cash as any expenses which cannot be charged to a credit card (departure taxes, curio purchases, tips) will amount to very little.
Can I drink the water?
Unlike many other parts of the world, tap water in Southern Africa is, for the most part, safe to drink. Camps, lodges, and hotels will make it clear to their guests whether they should or should not drink the tap water and, in most cases, will provide bottled water free of charge if tap water is not safe. There is no need to travel in fear of contracting some exotic and unpleasant illness from drinking the water or eating fresh produce.
Will I be able to communicate with local people?
English is an official language in all five countries of the region, and is the de facto language of politics and economics. It is taught at school, and is widely spoken in all urban centres. Even in rural areas, many local villagers (especially younger ones who have received schooling) will be able to converse in English. When staying at a private camp or lodge, your guide will very often be able to introduce you to his or her friends and family, and will act as interpreter if necessary. Yes, some amazing interaction with local people is possible, and more than likely to occur while on your trip to Southern Africa.
Will I be able to stay in touch with the outside world?
Again, the relatively sophisticated infrastructure of the region will surprise many guests. All urban centres are well served by terrestrial telecommunications systems, and cellular networks are well developed (cellular phones can be rented in South Africa, or your cell phone provider may offer the option of international roaming). Calling cards from most U.S. carriers (e.g. AT&T, MCI, etc.) offer toll free numbers which can be dialed from South African phones for long-distance calls, while local calls can be made with telephone cards from Telkom (the local carrier).
Almost all hotels have telephone and fax services, often internet as well. The same holds true for safari lodges in South Africa. While out on safari in countries to the north of South Africa (Botswana, Zambia, Namibia, and Zimbabwe) you will be able to escape from modern technology, and will be out of reach to the outside world (a rare luxury!). All camps do, however, have radio communications in case of emergencies.
Isn't Africa politically unstable and dangerous?
Africa is the world's second largest continent, and is four times the size of the USA. In area, Africa is larger than the USA, Europe, China, India, Argentina, and New Zealand combined. It is therefore extremely unfortunate that the media often treats Africa as a single cohesive entity.
There certainly are parts of Africa (particularly central and northern Africa) that are not at all safe for travel, but it is very misleading to think of this as representative of the entire continent. Southern Africa is by far the most peaceful, democratic, and economically stable part of the continent, and is increasingly considered to be one of the safest destinations in the world for Western travelers by virtue of the region's geographic dislocation from global "hotspots", and the absence of religious fundamentalism. All five countries in the region are multi-party democracies with stable governments and strong economies.
Let us help you plan your dream safari. call toll-free: 888.227.8311

or

email us

today

|

|

Share