Frequently Asked Questions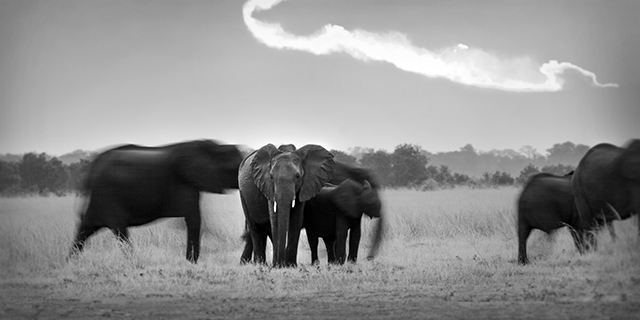 What travel documents do I need?
All you need is a passport that is valid for 6 months beyond your departure date, and that has at least two blank Visa pages per country that you will be entering.
Holders of American passports do require visas for some "Safari Africa" countries, but these can either be easily purchased on arrival, or are available online as e-Visas. No more sending away your passport to foreign embassies, the visa process is quick and hassle-free.
Will I require inoculations and other medication?
We always recommend consulting your doctor for specific travel-health advice but, in general, travelers to "safari Africa" require very few (if any) shots. As for travel anywhere in the world, visitors to Africa should be current on all routine vaccines (MMR, Tdap, etc.). Some countries in East Africa require visitors to be vaccinated against Yellow Fever but, apart from this, it's rare that you will require any new vaccinations.
The only other medical consideration that you will need to address is anti-malaria prophylaxis, which typically takes the form of a daily tablet, which can be prescribed by your GP.
Isn't it difficult and expensive to get to Africa?
Actually, it's easier and less expensive than you probably think. There are daily direct flights from New York (JFK and Newark), Washington D.C. and Atlanta to either Johannesburg or Cape Town in South Africa, with a flying time of around 17 hours, and Kenya Airways operates direct flights between New York and Nairobi. Additionally, there are numerous convenient connections to African hubs through Europe, the UAE, and Qatar.
Coach class fares tend to be in the range of $1,500-$2,500 for a roundtrip ticket, while business class can be anywhere from $6,000-$10,000.
Will I have to deal with foreign currency?
Safari is an all-inclusive experience, and the vast majority of your trip costs will be pre-paid before you even arrive in Africa.
Despite being in some of the most remote locations on Earth, all safari camps and hotels that we work with have facilities for accepting payment by credit card. So, any optional extras like spa treatments or purchases from the gift shop can be charged to your credit card.
Where you may need cash (e.g. for gratuities or small purchases at informal markets), the US Dollar is almost always the preferred currency. The only exception to this rule is South Africa, where the Rand is the only legal tender - but ATM machines are ubiquitous in South Africa, and you can draw cash as you need it using your US debit or credit card.
Can I safely drink the water and eat the food on safari?
All properties in our portfolio operate to the highest standards of health and hygiene, and you can safely enjoy all meals and drinks during the course of your safari.
Safari camps in remote areas draw their water from boreholes, and then use state-of-the-art filtration systems for further purification. Bottled water is also available. City hotels in destinations like Cape Town, Johannesburg, Nairobi, and Kigali use public water systems that operate to international standards developed and overseen by the WHO.
You will enjoy a very high quality of cuisine during your safari, with delicious meals prepared to the highest standards from fresh, healthy ingredients. All properties in our portfolio are also able to accommodate the most specific dietary requirements, from vegan to gluten-free to any kind of allergy.
Will I be able to communicate with local people?
English is an official language in all the countries of "safari Africa", and is the de facto language of politics and economics. It is taught at school, and is widely spoken in all urban centers. Even in rural areas, many local villagers (especially younger ones who have received schooling) are able to converse in English. All staff at our portfolio properties are fluent in English, and language will never be a barrier to the enjoyment of your safari experience.
When you visit local communities for cultural interaction, you will be accompanied by your guide who will make introductions and act as interpreter (where necessary).
Will I be able to stay in touch with the outside world?
The relatively sophisticated infrastructure of "safari Africa" will surprise many travelers. All urban centers are well served by terrestrial telecommunications systems, and cellular networks are well developed (service providers have roaming agreements with US carriers).
Remote safari camps often (but not always) offer satellite-based internet connection with sufficient bandwidth for email or VoIP calling apps, but not for large data transfers - you probably won't be able to upload or stream video. In any event, we recommend leaving your devices turned off so that you can fully engage with the life-changing experience of safari - disconnect to reconnect!
Isn't Africa politically unstable and dangerous?
Africa is the world's second largest continent, and is four times the size of the USA. In area, Africa is larger than the USA, Europe, China, India, Argentina, and New Zealand combined. It is therefore extremely unfortunate that the media often treats Africa as a single cohesive entity.
There certainly are parts of Africa that are not safe for travel, but it is very misleading to think of this as representative of the entire continent. All the countries of "safari Africa" are peaceful, multi-party democracies, and they represent some of the healthiest and most economically developed countries on the continent. Furthermore, tourism is one of the top contributors to GDP and employment in all "safari Africa" countries, providing a very strong incentive for peace and stability.
Let us help you plan your dream safari. call toll-free: 888.227.8311

or

email us

today

|

|

Share