About Us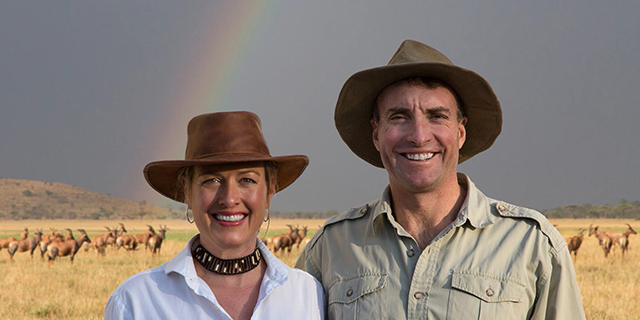 Founded in 1999, Classic Africa is a leading provider of travel services to southern and East Africa. Our company focuses solely on Africa as a destination, and works exclusively with individual travelers, families, and small groups. We don't represent any other part of the world, and we don't handle incentive travel, conferences, or other large group bookings. We believe that this degree of specialization places us in a unique position to offer our clients an unrivalled level of product knowledge and personalized service.
Classic Africa has been featured in publications such as the New York Times, Fortune Small Business Magazine, Newsweek, and CNN.com, but nothing is as gratifying or rewarding for us as meeting and exceeding the expectations of our clients (who hail from Hollywood to New York to Sweetwater Texas, and all places in between). We feel honored that 75% of our annual clientele is comprised of travelers who have either worked with us before or were referred by someone who has, a remarkably high level of repeat and referral business for a travel company that specializes in just one destination.
Our company was founded in 1999 by Margaret and Pierre Faber, two Oxford Ph.D.s whose principles and ethics form the foundation of Classic Africa.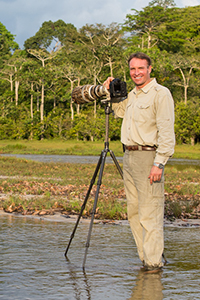 Pierre was born and raised in South Africa, escaping to the bush at every opportunity to satisfy his love for Africa's wild places. He qualified as a veterinarian in South Africa, and was set to start a career as a wildlife veterinarian in his native country when he was presented with the life-changing opportunity to attend Oxford University on a Rhodes Scholarship. Pierre left Oxford four years later with a doctorate in business management, an anthropologist wife (Margaret), and an exciting new vision - the creation of Classic Africa has enabled Pierre and Margaret to share their passion for Africa's wilderness, wildlife, and people with discerning travelers the world over. In June 2004 Pierre proudly became a US citizen; he returns to Africa regularly and maintains intellectual ties with his "bush background" through membership in the South African Veterinary Association's Wildlife Group. Pierre relishes his role within Classic Africa as "itinerary designer", affording him the opportunity to work closely with travelers in creating their once-in-a-lifetime safari itineraries.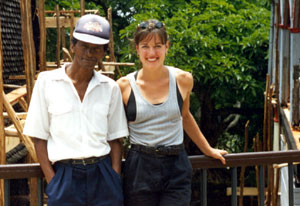 Margaret is an American with a deep interest in Africa's people and heritage. She studied art history and cultural anthropology at both Connecticut College and New York University before undertaking a masters degree, followed by a doctorate, in Cultural Anthropology at Oxford University, her subject of study being the Merina people of Madagascar. In addition to obtaining her doctorate, she also founded the "Rova Rescue" project and secured grants from international agencies to restore the ancient capital of the Merina kingdom in Ambohimanga. While en route to becoming an Anthropology professor, Margaret was sidetracked by a captivating South African and from that point forward plans changed, visions were created, and Classic Africa was born. Margaret spends most of her working hours managing the myriad details that go into arranging seamless safaris, but she especially enjoys the privilege of visiting southern Africa to keep track of cultural developments and evaluate properties for the Classic Africa portfolio. In 2011 Margaret was appointed by the governor to serve on Connecticut's Historic Preservation Council, which serves to preserve and protect the state's historic and cultural resources.
Classic Africa draws on its founders' unique backgrounds, and over two decades of experience working with discerning travelers, to design and arrange unforgettable African safaris. Moreover, we are committed to the conservation of the Africa's natural and cultural resources, and the economic upliftment of its people. This is reflected, not only in our choice of local operators, lodges, and hotels, but in our own policy of donating a portion of our annual profits to conservation and community empowerment projects in Africa (Click here for further information on some of the projects that we are currently supporting).
These are the mutually reinforcing principles upon which our company is based: expert, personalized service to our clients, and a positive contribution to Africa's natural and cultural assets. We look forward to the possibility of working with you to create your ideal African safari experience.
Let us help you plan your dream safari. call toll-free: 888.227.8311

or

email us

today

|

|

Share