Adventure in Style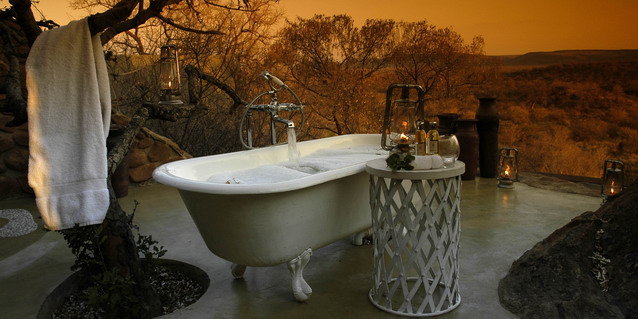 Perhaps the most characteristic feature of a journey through Africa is adventure, a sense of moving beyond the boundaries of the familiar, the mundane, and discovering new worlds, both literally and metaphorically. Adventure travel is different things to different people, but at the heart of it is an experience that opens our eyes and minds to the beauty of the world in which we live, and changes, however subtly, the way in which we interact with our planet and its inhabitants. The Classic African adventure takes many forms.
For some it entails elegance and refinement in an extraordinary setting: sipping cocktails as the sun sets over a herd of elephants at a watering hole, night drives in an open Land Rover with a spotlight highlighting furtive nocturnal species; a private, candle-lit dinner served on your deck, surrounded by the sights and sounds of the evening; or hot-air ballooning over the Serengeti at dawn, touching down for a champagne breakfast.
For the more energetic, adventure might involve stalking wildlife on foot, white-water rafting below the Victoria Falls, or dune-boarding at high speed down the Namib Desert's towering sand dunes. The Classic African Adventure could be a camel-back safari in Laikipia, or a canoe trail down the mighty Zambezi river; sea-kayaking amidst seals and dolphins off Swakopmund, or quad-biking across the Makgadikgadi Pans.
Whatever your physical condition or psychological disposition, there is a Classic African adventure that will take you on a journey of exploration and discovery of the world around, and within you.
Let us help you plan your dream safari. call toll-free: 888.227.8311

or

email us

today

|

|

Share