Qorokwe Camp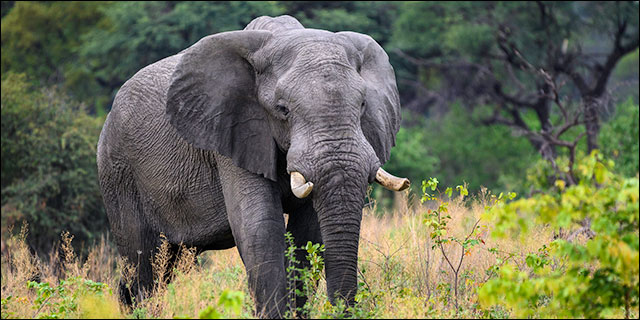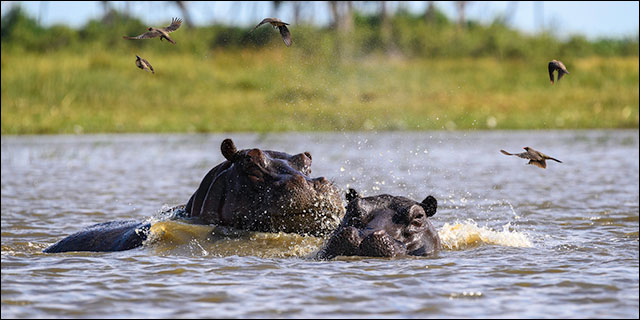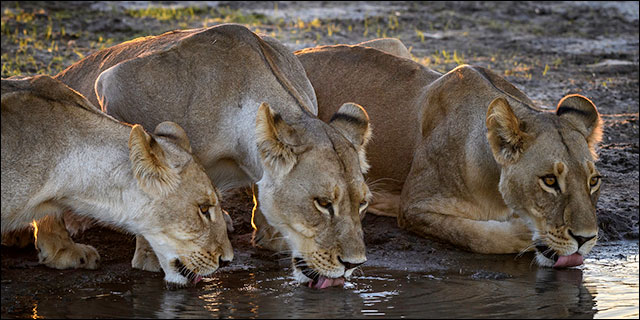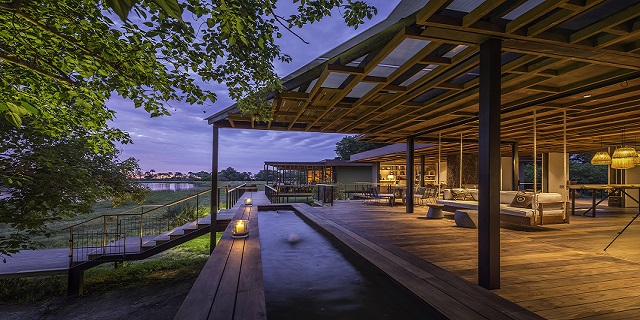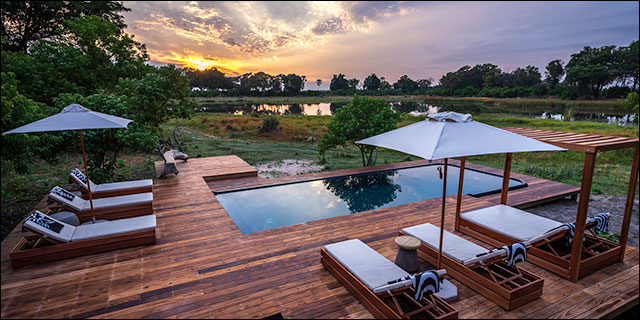 Qorokwe Camp overlooks a beautiful lagoon on a 75,000 acre private concession adjoining the Moremi Game Reserve. Bordered by the Santantadibe Channel in the east and the Gomoti Channel in the west, the Qorokwe concession features some of the Okavango Delta's most wildlife-rich habitat; while water activities are offered on a seasonal basis, Qorokwe is primarily a "land" camp focused on the
area's abundant wildlife.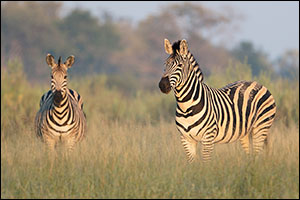 Habitat diversity leads to wildlife diversity, and Qorokwe features the Okavango Delta's full range of habitat types and mammalian species - the concession's permament rivers, seasonal floodplains, riparian forest, and savanna grassland host the "Big Five" as well as all other wildlife species for which the Delta is celebrated. The secluded, nutrient-rich nature of the Qorokwe concession make it a favorite rhino relocation site for Rhinos Without Borders, and the area also renowned for its high concentration of predators.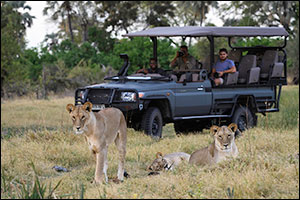 Guests at Qorokwe have the opportunity to explore the concession and its wildlife in specially adapted, open, 4x4 safari vehicles on both day and night game drives. Guided walking safaris are also offered, conditions permitting - the high concentation of predators can limit walking activities during certain times of the year. When the Okavango Detla is in flood, mekoro (dug out canoe) excursions provide an idyllic exploration of the Santantadibe Channel and
its lagoons.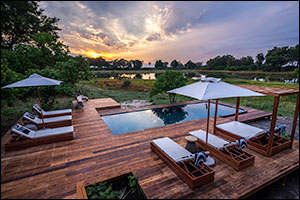 The main area, which is comprised of a dining area, spacious sitting area, cozy library, bar and infinity swimming pool, is built on raised wooden decking with expansive views. The camp's design blurs boundaries between interior and exterior space, with retractable glass walls and detailed timber ceilings perforated with light to mimic the experience of being beneath the trees at the side of the lagoon. The palette of colors and materials used was inspired by the Botswana landscape, resulting in a rich mix of bleached timbers, darker stains and accents of rust and burnt orange.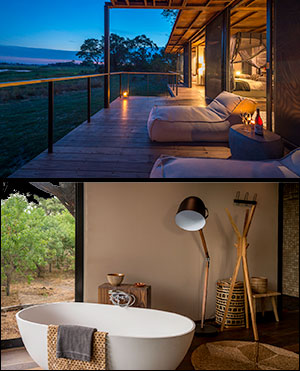 Guests are accommodated in eight elegant tented suites, including a family tent with its own splash pool. The suites use richly patterned textiles and hand hewn wood to create layers of texture and visual interest. Each boasts an open-plan sitting and sleeping area fronted by a long veranda and retractable walls. There is a separate en suite bathroom, well-appointed with a luxuriously deep soaking tub.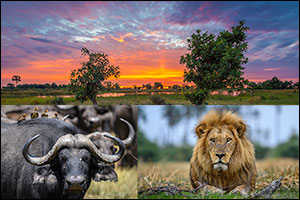 With its serene setting overlooking a lagoon, ideal location on one of the Okavango Delta's most game-rich concessions, and wide range of activity offerings, Qorokwe is the perfect base from which to explore the beauty and wildlife of the Okavango Delta; and it is one of our favorite camps in this UNESCO World Heritage Site.
For more information about Qorokwe Camp call toll-free: 888.227.8311
or

email us

for Information



|

|

Share