Victoria Falls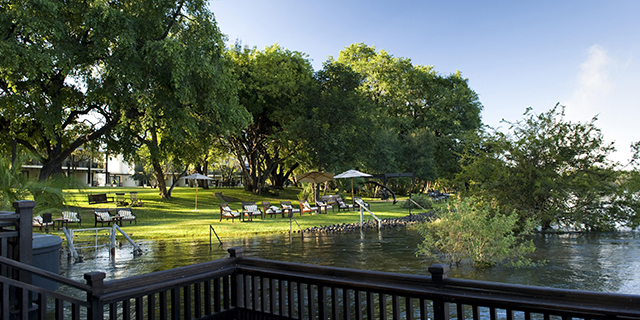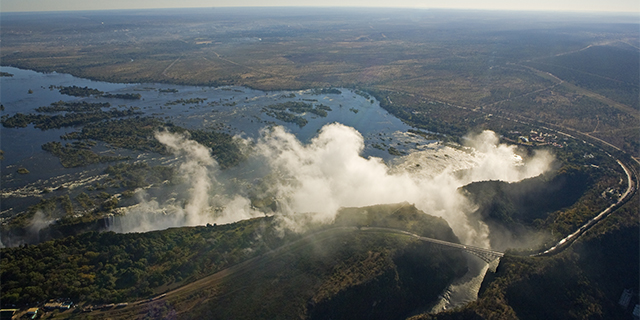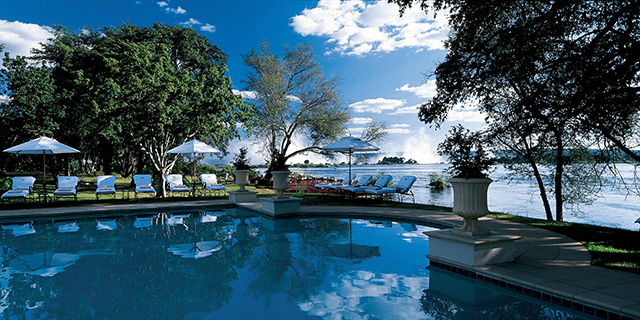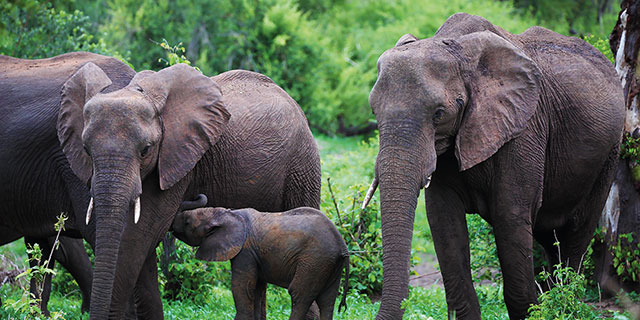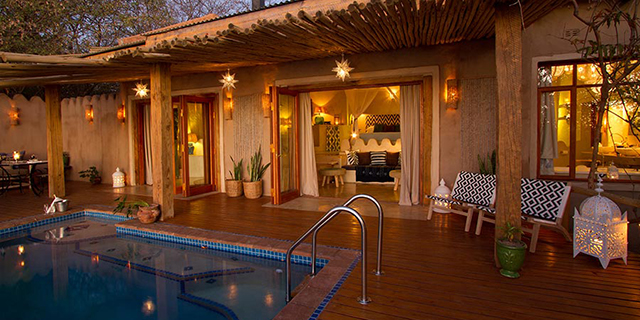 Considered one of the world's greatest natural wonders, the 'Falls' (a UNESCO World Heritage Site) are over a mile wide and 350 feet high. Some 130 million gallons of water from the Zambezi River cascade over this chasm every minute, making it the largest body of falling water on earth; the sheer power of the falls shakes the earth, and throws up a 1,000 foot plume of mist that can be seen over the surrounding bush from 12 miles away.
The Victoria Falls were first documented on November 15, 1855 by famous missionary and explorer, David Livingstone. Ironically, the discovery of the falls was something of a disappointment to Livingstone who had been hoping to bring Christianity to the interior of Africa up the mighty Zambezi river. Although his plans were dashed by this enormous cataract, the sheer magnificence of the site which greeted him as he peered at the falls inspired him to write: "But no-one can imagine the beauty of the view from anything witnessed in England … scenes so lovely must have been gazed upon by Angels in their flight."
Visitors to the Victoria Falls can either stay on the Zambian or Zimbabwean side of the Falls - for most of the year there is little practical difference, although the Zimbabwe side features better viewing during the driest months of October through December.

|

|

Share