The Victoria Falls Hotel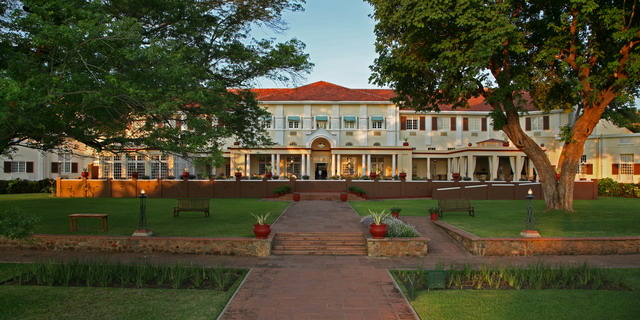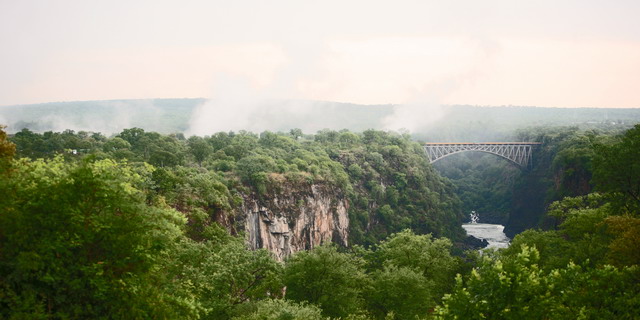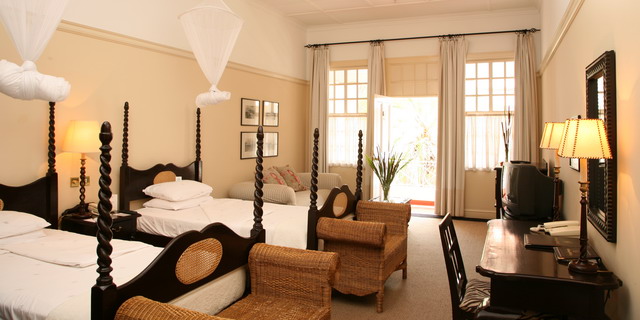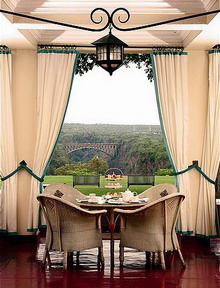 The Victoria Falls Hotel is the 'Grand Dame' of Victoria Falls. For over a century, visiting members of royal families, international statesmen, and celebrities have chosen to stay at this elegant landmark hotel. Through the years, the 'Vic Falls Hotel' has undergone various renovations, but has lost none of its earlier charm. In fact, much of the hotel has been meticulously brought back to its former grandeur using original photos and plans. The architecture reflects Edwardian style at its height with numerous corridors, archways, and columns, and extensive wood paneling.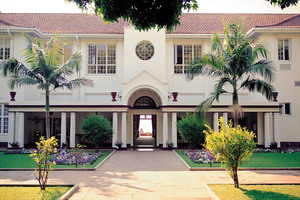 The hotel is set on verdant lawns, adorned with beautiful flowers, shrubs and indigenous trees. There is a lovely brick terrace at the top of the garden from where guests can relax in deep wicker chairs and look out to the famous steel railway bridge enveloped in the mist of the falls.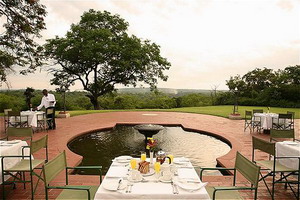 The terrace is the perfect spot for morning coffee and fresh pastries, a casual lunch or afternoon high tea. For a more traditional colonial experience, guests are invited to don appropriate evening wear and enjoy a special dinner with dancing in the gracious Livingstone room. The Palm Lounge and the Bulawayo Room make discreetly luxurious and cozy after dinner retreats.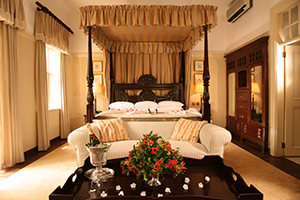 The hotel's 149 en suite bedrooms embody Edwardian era ambiance, with their high ceilings, period antiques and classically styled baths complete with black and white tiling and claw foot tubs. Well decorated in traditional fashion and very comfortable, the rooms are a welcome respite after a full-day of sightseeing.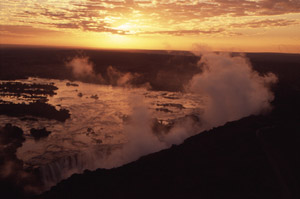 As Victoria Falls becomes a more popular destination, other hotels are springing up on both the Zimbabwean and Zambian sides of the falls. None comes close to the grand old Victoria Falls Hotel by way of grace, romance, or charm, and it remains the premier hotel in the town of Victoria Falls.
For more information about The Victoria Falls Hotel call toll-free: 888.227.8311
or

email us

for Information


|

|

Share