The Royal Livingstone Hotel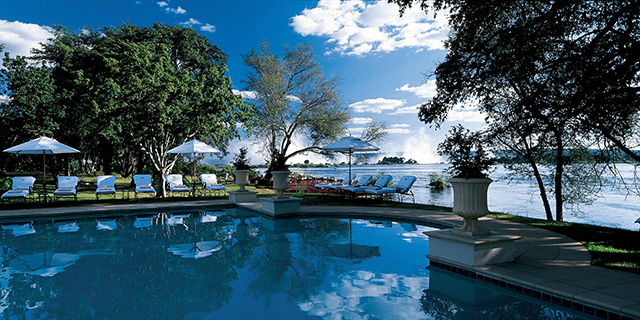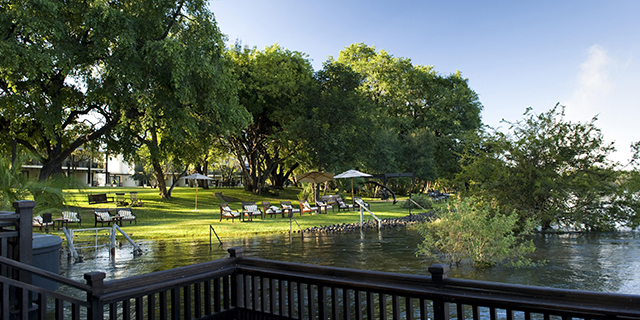 The Royal Livingstone Hotel is the most conveniently located international hotel on the Zambian side of Victoria Falls. It offers guests luxurious accommodation in a beautiful setting, and the advantage of being just a short walk from one of the Seven Wonders of the world.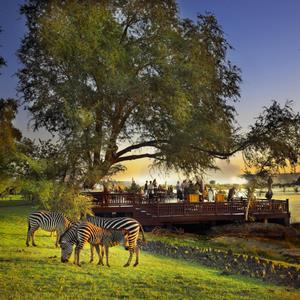 The hotel is built on a 100 acre private estate, complete with zebras and antelope, and enjoys a prime setting on the banks of the Zambezi River. The majesty of the Zambezi River is complemented by the lush riverine vegetation and beautifully manicured gardens. The hotel also has its own private entrance into the Victoria Falls, such that guests never have to leave privacy and security of the hotel grounds en route to the Falls.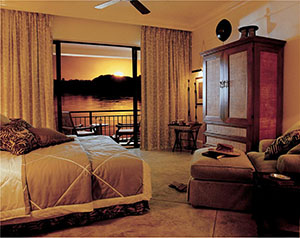 The hotel features 173 rooms, all with river-views and private verandahs. All guestrooms are luxuriously furnished, with crisp white linen and large, comfortable beds. Bathrooms feature spacious showers and Victorian style baths, with wildlife pencil sketches adorning the cool ivory-washed walls, reflecting the textures and moods of the Zambezi River.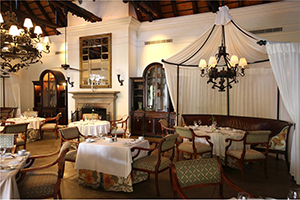 The hotel's main dining area is the capacious Livingstone Room, featuring an extensive à la carte menu and furnished in a style that combines Victorian grandeur with modern practicality. Lunch and light refreshments are served throughout the day in The Lounge and on The Verandah, and "sundowners" on The Sundeck offer breath-taking views of the Zambezi River as it plunges over the Victoria Falls, creating a shimmering plume of mist.
For more information about The Royal Livingstone Hotel call toll-free: 888.227.8311
or

email us

for Information



|

|

Share