Toka Leya Camp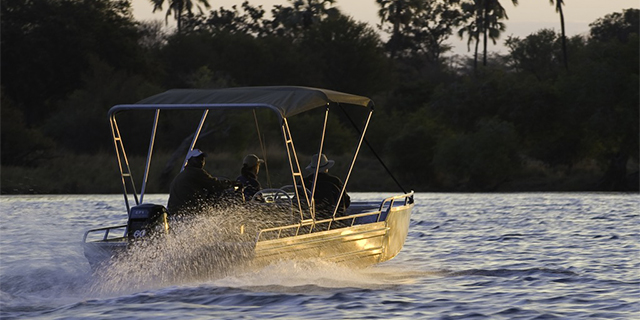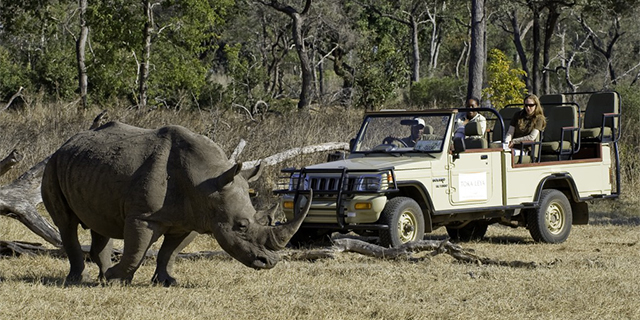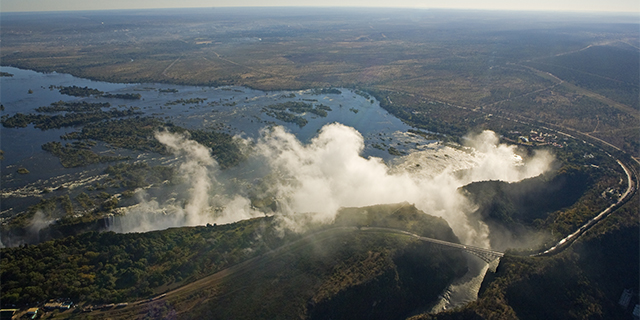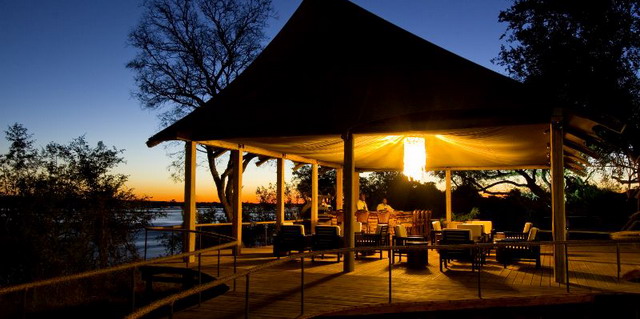 Set within the Mosi-oa-Tunya National Park, on the banks of the Zambezi River, Toka Leya Camp is a simple but stylish lodge just a few miles upstream from the spectacular Victoria Falls. This is one of the prime locations in the Victoria Falls area, being only a few minutes' drive from the Falls, yet in a remote part of the Park, completely removed from the hustle and bustle of Livingstone.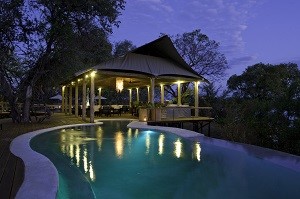 This understated luxurious tented camp evokes the spirit of David Livingstone's nineteenth century travels, while providing the modern intrepid adventurer with all the requisite comfort and luxury. The camp's main area is perfectly placed under a canopy of jackalberry and waterberry trees overlooking the Zambezi River. Amenities include an elegant infinity pool, a congenial bar area, a discreet spa facility with purpose-built treatment rooms, and a novel (very popular) pizza oven!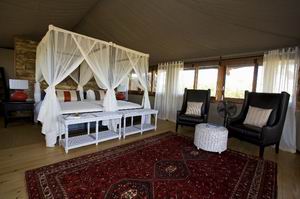 Accommodation at Toka Leya consists of twelve spacious and indulgent tented rooms, sensitively placed along the river bank. Each room is fully en-suite with a double vanity, indoor and outdoor shower. The well-balanced decor features harmonious juxtaposition with earthy hues punctuated by crisp whites, cool wooden flooring layered with jewel-toned Oriental rugs, and a billowy canvas exterior partitioned by hand-hewn stone walls. Gossamer mosquito netting, standing fans and climate control ensure year round comfort. An expansive wooden deck in front of each tent affords one private access to the beauty of this riverine paradise and perhaps a hippo "symphony" at dusk.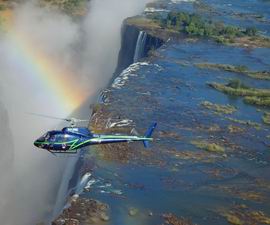 Activities at Toka Leya focus on the Zambezi River and the Victoria Falls. Guests have the opportunity to enjoy personally guided tours of the Falls on the Zambian side, as well as a range of activities on the quiet stretch of river on which the Lodge is located, including bird-watching, nature walks, fishing (March through October), and sundowner cruises. Another highlight is the opportunity to visit Mukuni Market and Simonga Village to meet the local people and gain some insight into rural African culture. The lodge also offers game-drives in the Mosi-oa-Tunya National Park and trips to historic Livingstone.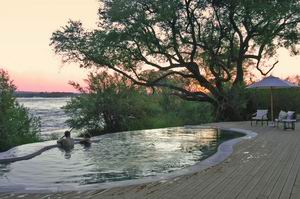 From Toka Leya's cool, shaded decks, guests gaze across an ancient landscape and a timeless River that show no sign of human intervention. Located within a National Park, adjacent to another National Park, this camp enjoys a prime wilderness setting that belies its relative proximity to one of the World's Seven Wonders. In deference to its privileged location, Toka Leya is a stylish, understated lodge that offers great comfort with minimal environmental impact, placing it at the cutting edge of safari camps in Africa.
Conservation Dimension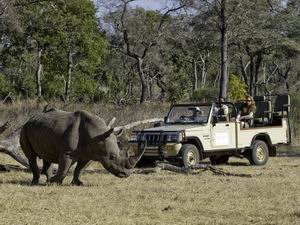 The site on which Toka Leya Camp is built suffered decades of abusive land practices (including clear cutting and overgrazing) before Wilderness Safaris acquired the lease in 2008. One of the first orders of business for the new camp was to regenerate indigenous forest. An extensive soil survey was done, and a detailed reforestation map created. The camp then established its own nursery and greenhouse and, using seeds from local trees (and organic fertilizer generated by the camp's own worm farm), started growing and planting thousands of indigenous trees. Toka Leya also makes extensive use of solar energy to provide hot water, and has a state of the art waste water management system that produces almost-potable water. The Camp is also involved in its community through organizing guest visits to the local village, aiding children with school expenses, and providing local citizens with income generation support.
For more information about Toka Leya Camp call toll-free: 888.227.8311
or

email us

for Information



|

|

Share