Sandibe Safari Lodge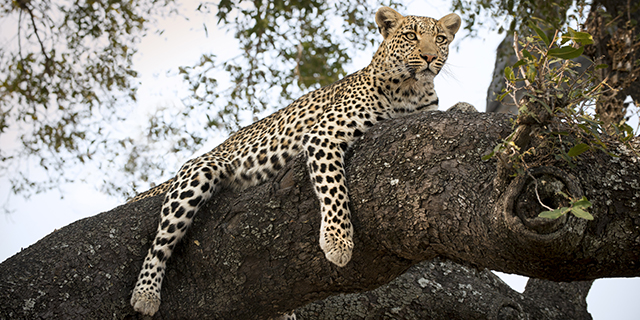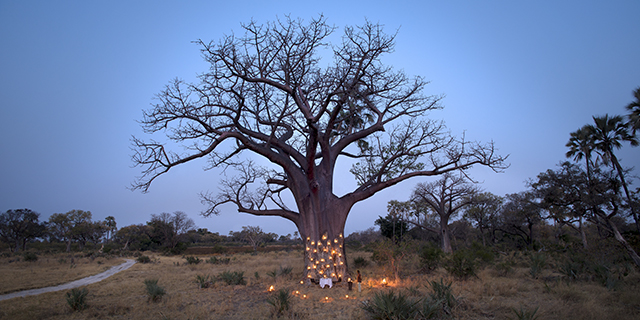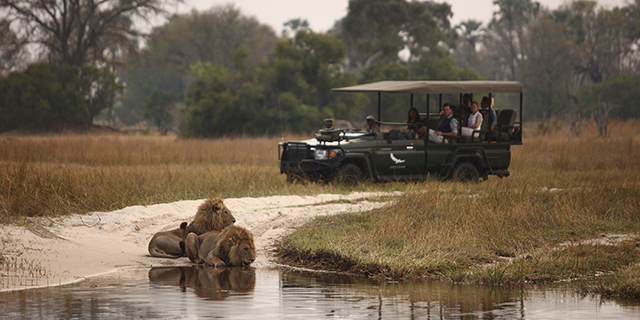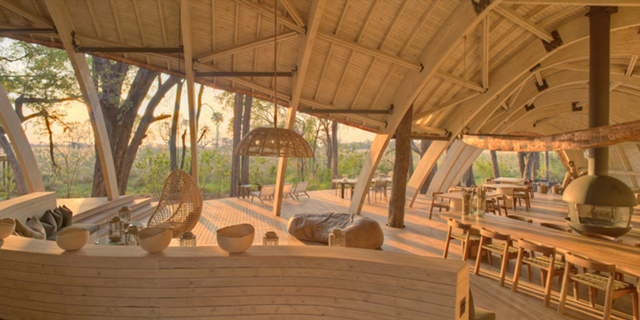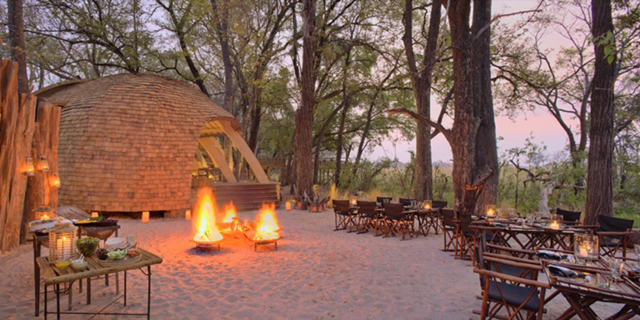 Sandibe is located on permanent channels in the Okavango Delta, adjacent to Botswana's world-famous Moremi Wildlife Reserve, and is surrounded by a tapestry of habitats that support a great diversity and abundance of life. The Okavango delta, with its filigree of channels and islands forested with palms, and Sandibe Safari Lodge work together in perfect harmony. Sandibe was created in awe of the Okavango's magical beauty and was built with a commitment to "treading lightly on the earth."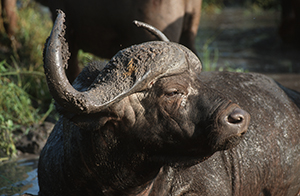 Sandibe is located in a drier part of the Delta, where there are more islands and fewer channels. With more land, there are more large animals, and the Moremi Game Reserve and surrounding area (including Sandibe) is one of the most game-rich parts of Africa. The Sandibe concession is well known for its diversity and volume of wildlife, and a particular highlight is the large herds of buffalo (often in excess of 1,000 animals) which move through the area, with predators in tow.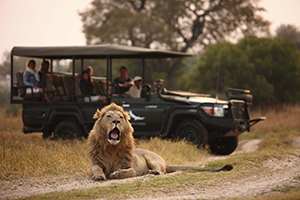 Game-drive safaris at Sandibe are conducted in specially adapted open Landrovers carrying a maximum of eight guests, with professional guides and trackers to help find animals, and then provide interesting background information and facts about Africa's spectacular wildlife. Because Sandibe falls outside the boundaries of the Moremi Reserve, activities are not limited by the Reserve's regulations, and the lodge also offers night drives to view nocturnal species, and bush walks. These interpretive bush walks with your guide provide a deeper and more 'hands-on' insight into the many intricate eco-systems of the African bush.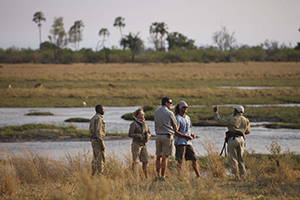 All guides and trackers are carefully chosen for their knowledge and experience of the bush, and receive extensive training to ensure that your encounters with the African wilderness are exciting, informative, and safe. In addition, Sandibe offers Makoro rides through the Okavango Delta's filigree of networked channels and islands, providing for the most intimate and unobtrusive way of experiencing this great natural wonder.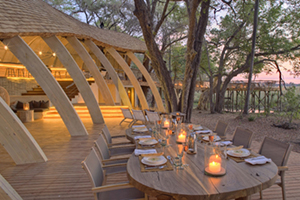 The creative design for Sandibe Lodge is inspired by one of the Okavango Delta's most secretive inhabitants, the elusive pangolin. The organically sculpted structue rises from the trees clad in a wooden skin of shingles and timber that mirrors the pangolin's body armour of overlapping scales. Its cool, spacious interior features a curved wooden roof soaring overhead allowing panoramic views from all angles. An interactive kitchen and warm inviting bar lead to an elevated viewing deck. Descending to the shaded forest floor, a series of decks open out onto a lantern-lit boma (dining enclosure) formed from enormous logs of descending size that mimic the tail bones of the pangolin.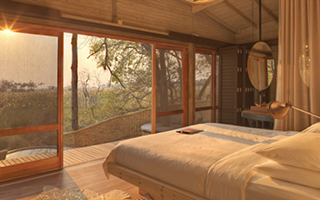 Eight elegant guest suites rise above the fringes of papyrus that line the Delta's channels and mimic the cozy nests of the indigenous golden weaver birds with their organic lines and hand-woven exteriors, Simple furnishings and materials compliment the unusual forms, such as crocodile embossed leather sofas and tables made from tree trunks. Each room also features an outdoor shower, sparkling private plunge pool, two large day beds, a wood burning fireplace and a discrete butler hatch. Dining is an event in itself where guests can watch as expert chefs in the interactive kitchen prepare delicious breakfasts, lunches, teas and dinners, which are generally enjoyed under the African sky.
Sandibe is a delightfully complementary, tranquil and inspiring base from which to explore the miracle that is the Okavango delta.
Conservation Dimension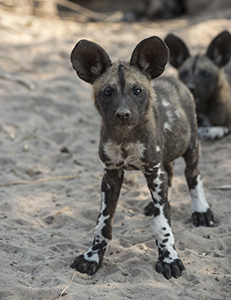 Prior to being leased by &Beyond in 1998, the Sandibe concession was used for big game hunting. The risks involved in putting up the capital to outbid the hunters for the concession, and then dedicate the area to non-consumptive photographic ecotourism were enormous, but &Beyond's long-standing dedication to nature conservation was decisive.
&Beyond has used its presence across Africa to translocate game that is abundant in one area to other areas where these species have become rare or extinct. It is also highly respected for its efforts at community empowerment through its Rural Investment Fund. The program's goals are to facilitate social and economic infrastructure; to promote sustainable usage of available natural resources and to encourage the establishment of small enterprises linked to eco-tourism.
For more information about Sandibe Safari Lodge call toll-free: 888.227.8311
or

email us

for Information



|

|

Share