Chitabe Camp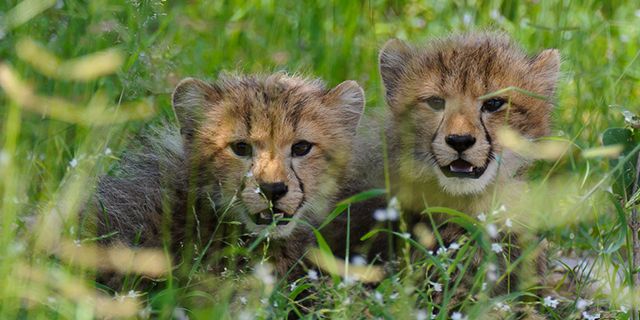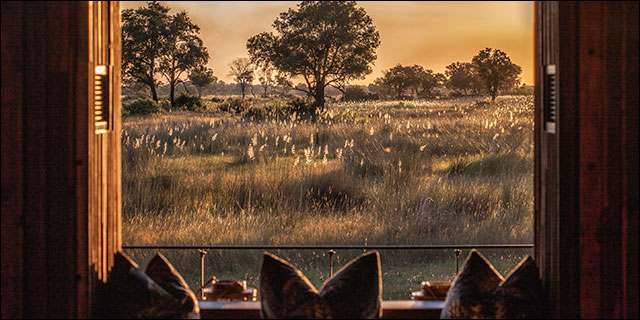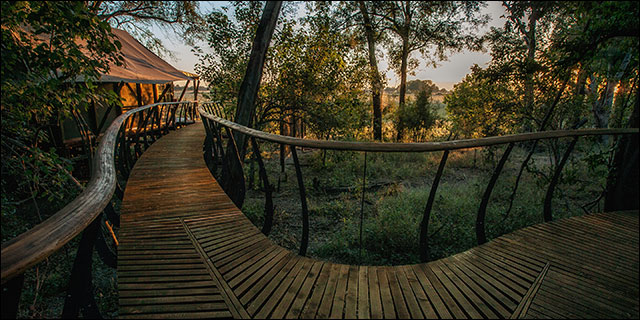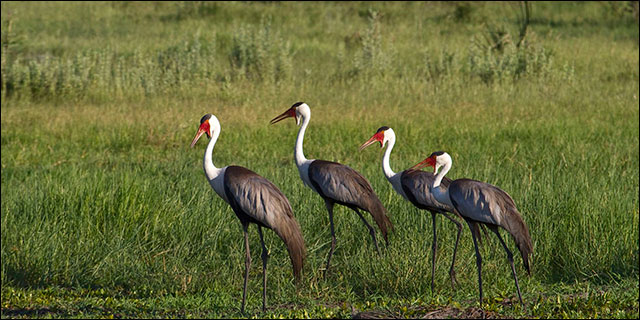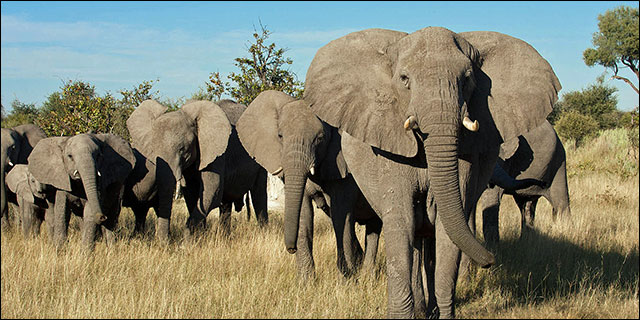 Chitabe Camp is situated on one of the most beautiful islands in the Okavango Delta, surrounded by ancient ebony, leadwood and sausage trees. Located on a private concession alongside the Moremi Game Reserve, Chitabe offers classic Okavango scenery and an excellent wildlife experience.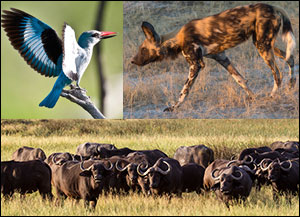 The area is comprised of a superb variety of habitats, including waterways and marshlands, dry acacia and mopane woodland, riverine areas, open grasslands, and seasonal floodplains. Such diverse eco-systems support a rich variety of wildlife, including elephant, buffalo, lion, leopard, and cheetah. Chitabe is particularly famous for the enormous herds of buffalo that move through the concession, and for sightings of the rare and highly endangered African painted wolf ('wild dog').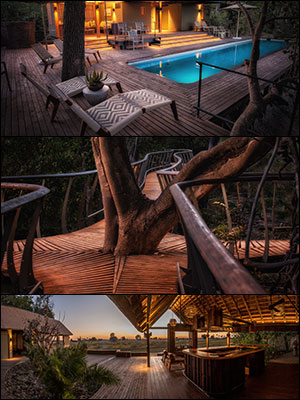 Accommodation at Chitabe is in eight luxurious tented rooms built on elevated teak decks, under a lush canopy of indigenous trees. Each tent is elegantly appointed with comfortable beds, en suite facilities, an outdoor shower, and private balcony overlooking the open flood plain in front of the camp. A separate thatched common area including a dining room, lounge and pool is linked to the tents by raised teak walkways, under which game freely passes.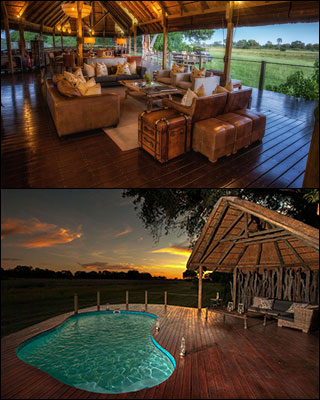 The smaller Chitabe Lediba Camp is located on a different part of the same island. Although fairly close to Chitabe 'main camp', it is run as a completely separate entity and has a magic all its own. Chitabe Lediba consists of five of the same luxurious en suite tented rooms described above. However, accommodation is more rustic in that the tents are not raised as far off the ground as they are at the main camp. This affords guests a more intimate experience with the bushveld around them.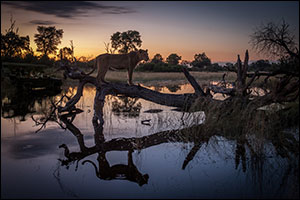 Both camps exude an authentic safari ambiance, and we found both to very well run, with a high level of service and personal attention. The choice between the two camps would be a personal one, favoring the intimacy of Chitabe Lediba Camp for the slightly more adventurous traveler.
Conservation Dimension

Until recently, the private concession on which Chitabe is located was used for hunting. When the contract with Botswana's Department of Wildlife came up for renewal in the late 1990s, Dave and Hélène Hamman outbid the hunters, and the concession has been turned over to photographic safaris (Dave himself has done various assignments on wild dogs for National Geographic).
The concession falls within a vast study area (1,200 square miles) in which vital research is being conducted on the highly endangered African painted wolf ('wild dog'). In addition, a portion of the accommodation charges from each guest goes towards the 'Wild Dog Conservation Fund'. Wilderness Safaris (which manages the camp) is a major financial contributor to various private and non-governmental conservation projects. By staying at this type of private concession, guests are directly contributing to preserving the wilderness and wildlife in these areas because their fees are used to sustain conservation. What is more, photographic safaris are 'non-consumptive' so that, as the saying goes, you leave nothing but your foot prints, and you take nothing away but memories.
For more information about Chitabe Camp call toll-free: 888.227.8311
or

email us

for Information



|

|

Share