Duba Explorers Camp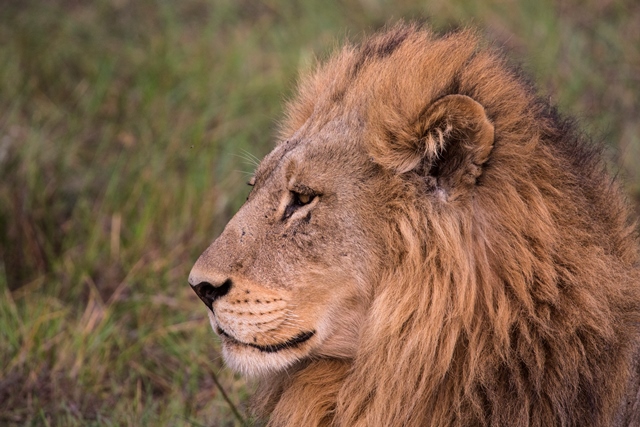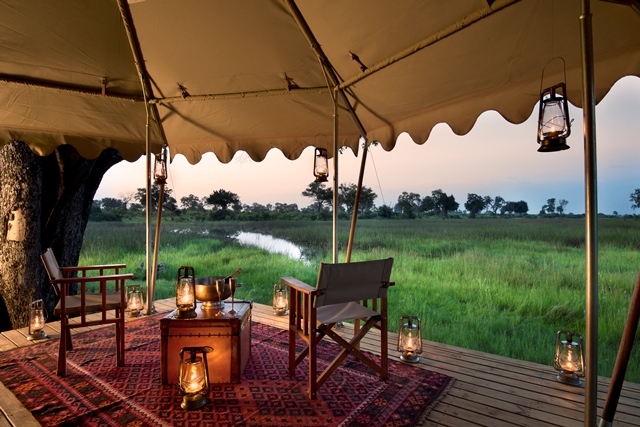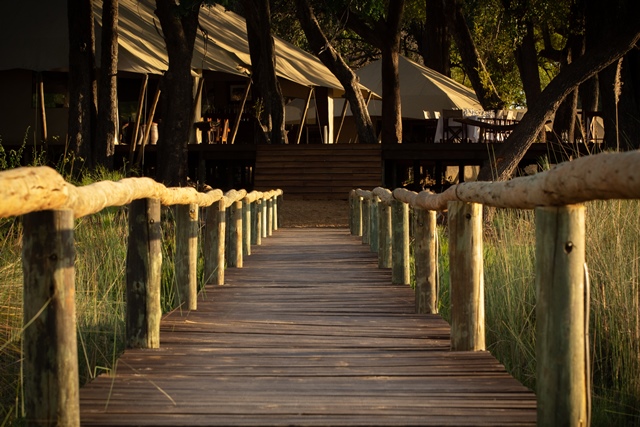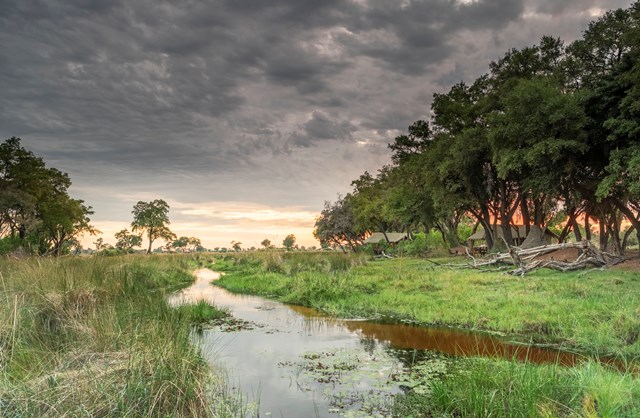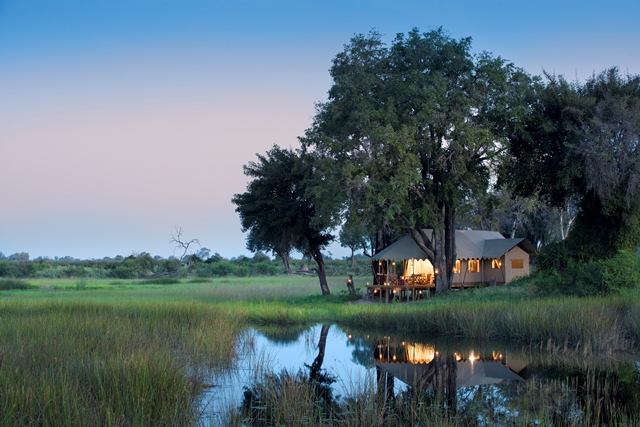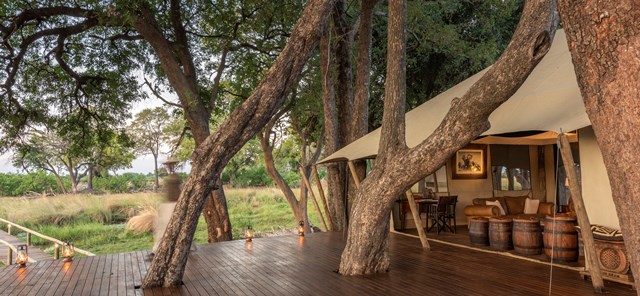 Duba Explorers Camp is an intimate, elegant camp located in one of the most wildlife-rich regions of the Okavango Delta. With its own secluded location on the 82,000 acre Duba Plains private concession, Duba Explorers is an outstanding-value camp that offers comfortable, stylish accommodation, and access to some of the best game-viewing in the Delta.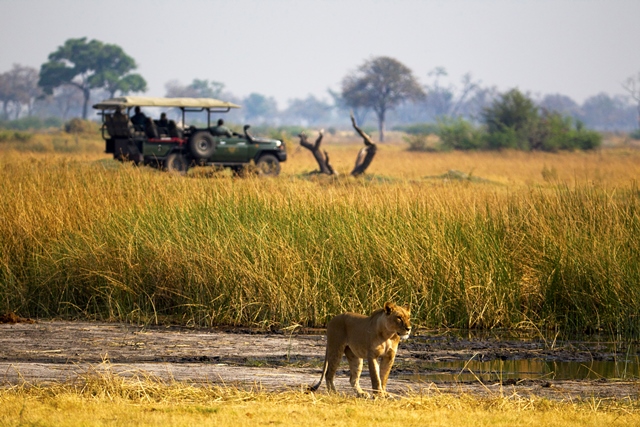 The productivity of this rich Okavango system is the result of year-round water availability, diversity of habitat, and nutritious grasses that are stimulated by the dual effect of the summer rains and winter flooding. The Duba concession is situated on the edge of the permanent Delta, and the reserve is comprised primarily of large islands separated by deep waterways. The highly nutritious grasslands support a very large volume of wildlife, resulting in inevitable comparisons to Kenya's Maasai Mara (without the crowds!). Duba is also renowned for the large physical size and abundance of lions, whose constant wading through water has given rise to felines of titanic proportions.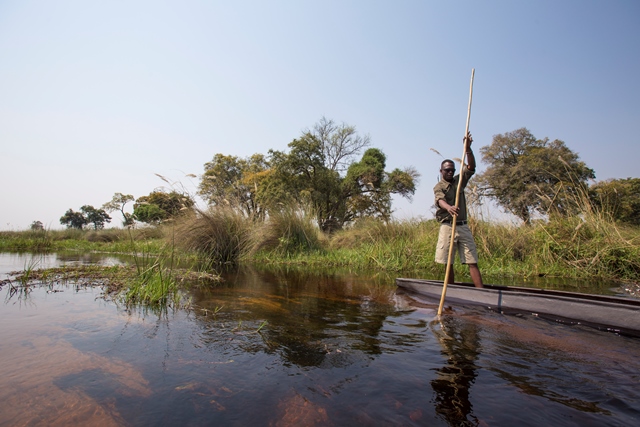 It is this wealth of wildlife, in combination with the camp's wonderfully wild and remote setting, that is Duba's great strength. Day and night game drives are undertaken in specially adapted, open 4x4 safari vehicles, which offer unrivalled proximity to the African bush and its wild inhabitants. Walking safaris complement game-drives by providing a more intimate connection with the savanna ecosystem, while boating safaris and mekoro (dug out canoe) excursions offer access to the Delta's channels and waterways from May to October.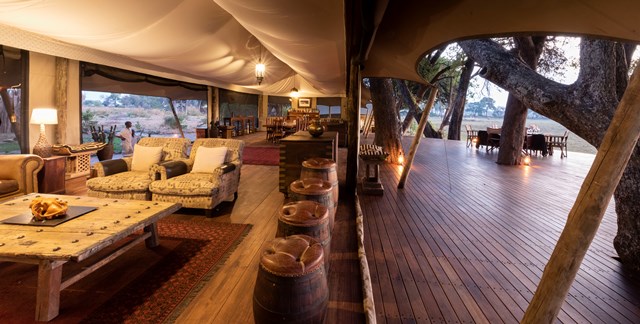 Duba Explorers Camp is set on a wooded island, overlooking a lagoon, and connected to the prolific wildlife area by an elaborate set of bridges. It provides an intimate traditional safari experience that evokes the "golden age" of safaris and the spirit of exploration. The main area is set under sweeping marquee canvas, on raised decking with an open-concept dining and sitting area that opens to the outdoors on all sides.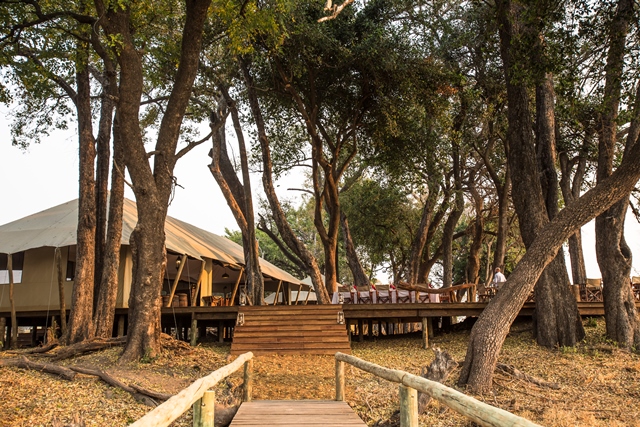 Accommodation is comprise of five airy canvas tented rooms on raised decking, tucked under a canopy of mature jackalberry, leadwood and mangosteen trees, with panoramic views over the Delta floodplains and, during the flood season, open water filled with flowering water lilies and tall papyrus. The camp is stylishly appointed offering campaign writing desks and private verandahs, plus en-suite facilities consisting of flush loo, double vanities and indoor shower. During siesta, luxuriate on your daybed set on your private veranda, absorbing the peaceful tranquility of the delta landscape.
Duba Explorers is a rare exception in Botswana, proving that one doesn't necessarily need to stay at ultra-luxurious "premier" camps to gain access to prime habitat and game-viewing. This stylish little camp has a big personality, and punches way above its price point on wildlife!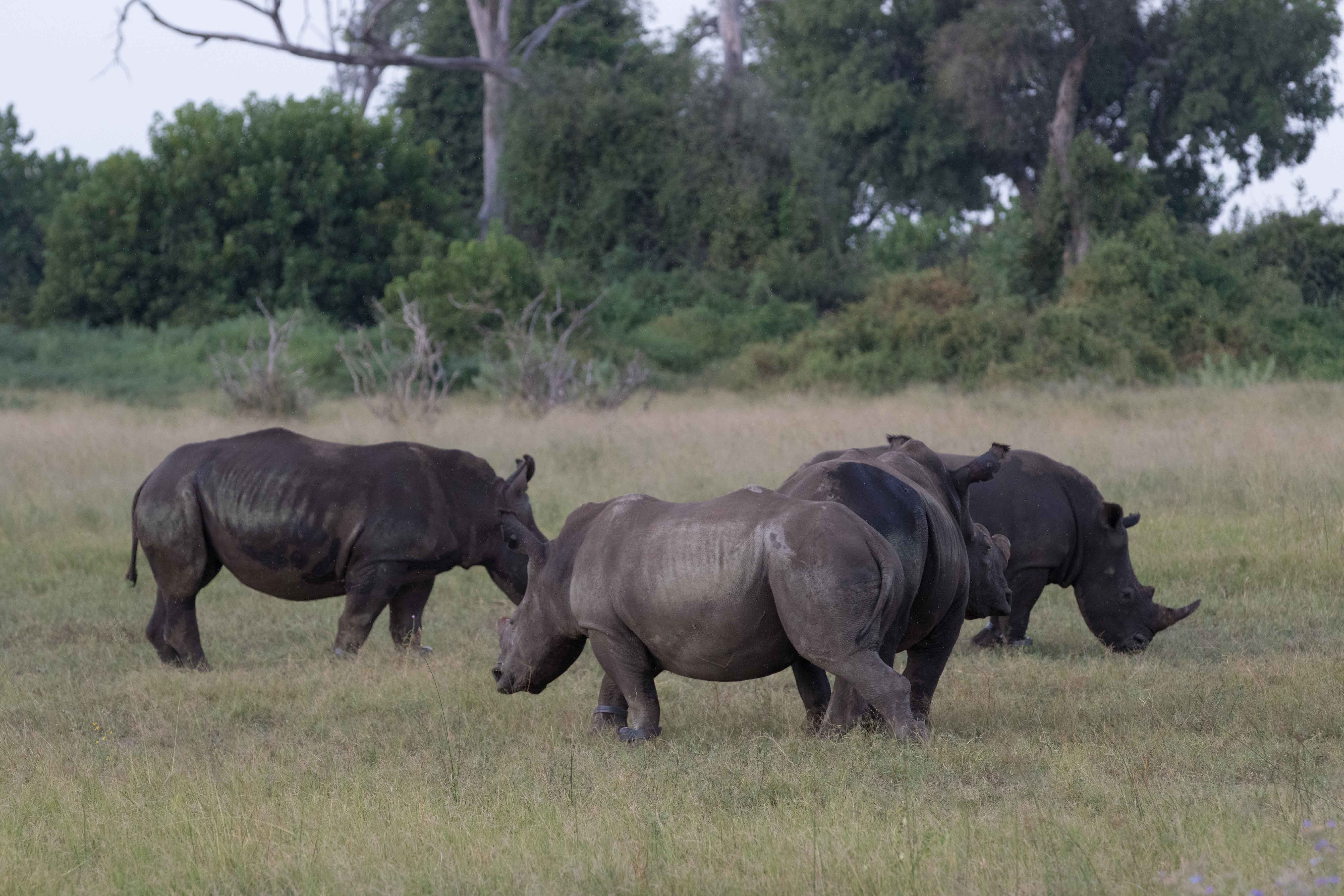 CONSERVATION DIMENSION
Duba Explorers Camp is a great example of the successes that can be achieved through community involvement in ecotourism. The land is owned by the Okavango Community Trust, a trust which represents and administers the interests of all the rural villagers who live to the north of the Okavango Delta. They lease the land to Great Plains Conservation, and derive direct benefit from the tourism that this arrangement has generated: money, jobs, training, and various secondary businesses. To a large extent, the future of Africa's wildlife and wilderness areas is dependent on the communities that live directly adjacent to these sanctuaries - by ensuring that these communities derive direct benefits from ecotourism, the Duba Plains 'model' turns potential poachers into avid game-keepers. Great Plains also supports the successful Rhinos Without Borders program, which translocates rhino from high-risk poaching areas in South Africa to create source populations in Botswana's wilderness areas.
For more information about Duba Explorers Camp call toll-free: 888.227.8311
or

email us

for Information



|

|

Share