Jao Camp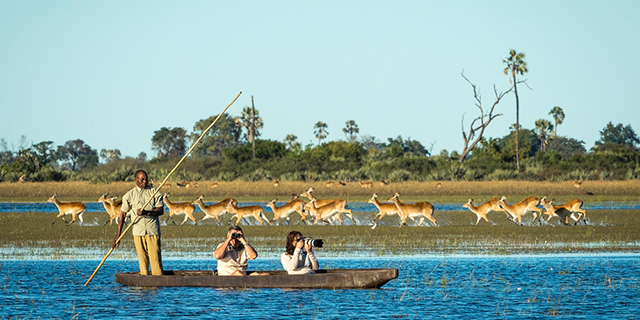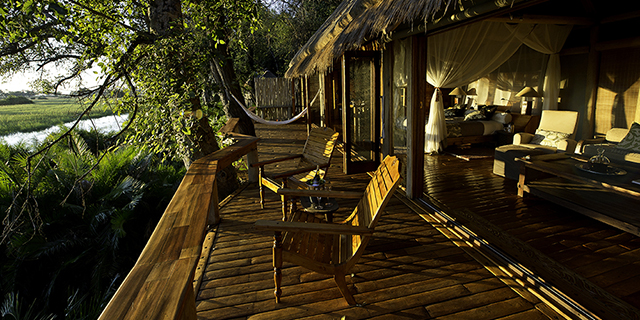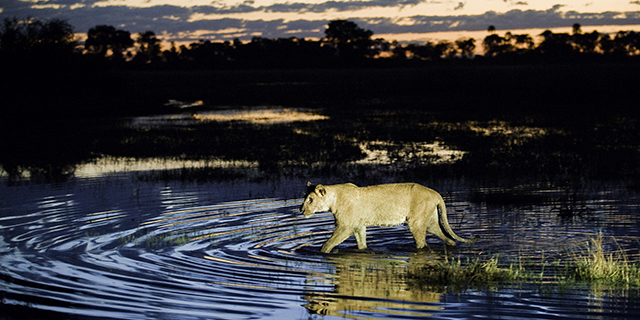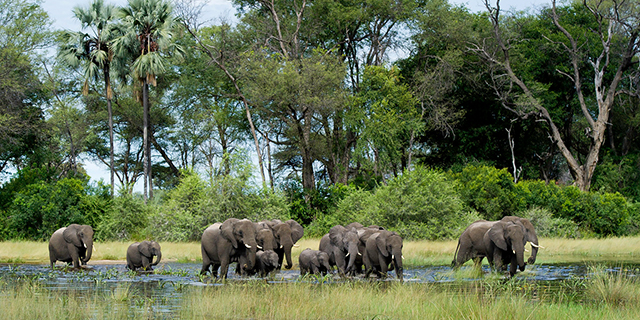 Jao Camp is situated on a private concession bordering the Moremi Game Reserve, right in the heart of the Okavango Delta. The area is comprised of a superb variety of habitats, which include permanent waterways and lagoons, open flood plains, and thick Kalahari soils; it is noted for its predators and, according to a survey by the Department of Wildlife, has the highest concentration of lion in Botswana.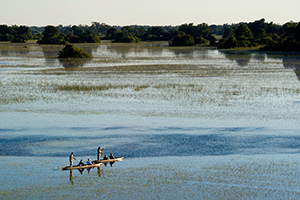 Jao is in a permanently flooded part of the Okavango Delta, and offers both land and water-based activities. Mokoro excursions are a highlight, exploring some of the most beautiful and intricate channels and islands anywhere in the Delta. Motor boat safaris are also a popular and relaxing activity.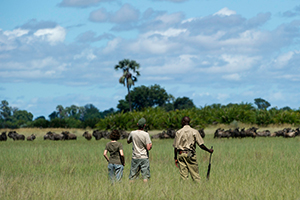 Game drives are conducted year-round, their range being determined by the prevailing flood levels. Being outside the Moremi Game Reserve, night-drives are permitted at Jao, which allows guests to view nocturnally active animals. Jao is also in an area that lends itself very well to walking safaris. Jao is most appropriately classified as a 'combination' water and land camp, although water activities are probably its strength.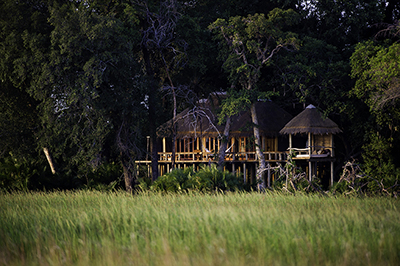 The camp itself is an architectural wonder, which plays in perfect symphony with nature. The result is simple, elegant, calming and inspirational. Jao's two story common area resembles a vast open air museum, filled with pan-African artefacts. Downstairs, there is a sitting area and library molded into the clay walls with chairs made from tree trunks, carved and polished into surprisingly comfortable works of art. Nooks and crannies dug into the mud walls hold chunky handmade candles. This area leads onto a spacious deck built over the flood plain which supports a swimming pool. Enormous wooden gongs hang on thick ropes from the trees.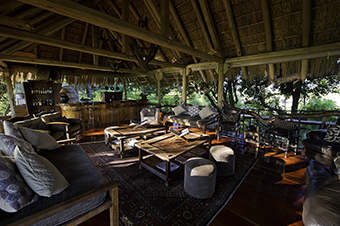 Upstairs, the light colored thatch ceiling is high and lofty. Wind chimes swinging from its rafters make sweet music in the gentle breeze. Here one will find another sitting area replete with kilim cushions, deep armchairs and interesting objets d'art: a tray of antique east African pipes, a pot filled with Masaai spears, carved wooden bowls containing cleverly crafted balls of entangled twigs. There are plenty of enticing coffee-table books about African wildlife and culture to flick through at leisure. The adjoining dining area boasts a long table carved from soft wood, with hand-worked intricate metal chandeliers and abundant candles hanging above.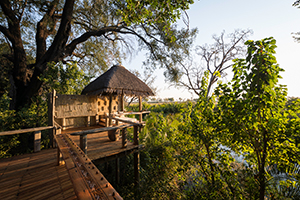 Jao has only nine expansive canvas and thatch en-suite rooms, raised on high wooden platforms above the undulating palm carpet, overlooking vast flood plains. Each has a wooden deck which runs the length of the room, ending at a thatched sala from where guests can rest, read, or simply observe the abundant activity in the surrounding Delta paradise. Jao also boasts a Salon with a full-time therapist, offering a wide range of massage treatments.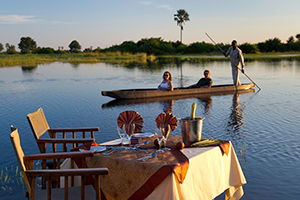 Jao offers probably the most romantic and sensual experience in the Okavango Delta, effectively combining a true wilderness adventure with a spectacular camp and an ambience of sheer relaxation and tranquility.
Conservation Dimension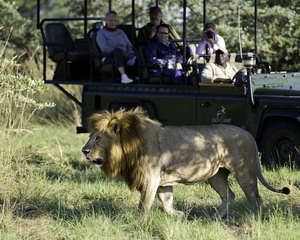 Since 1999, Jao Camp has been a participant in the Jao Lion Monitoring Project, which researches and tracks the lion prides that inhabit the Jao Reserve. Scientists are increasingly worried about the long term survival of the "King of the Beasts" in Africa's dwindling wilderness areas, and being able to study these magnificent beasts in the unspoiled splendor of the Okavango Delta has led to some important breakthroughs in our understanding of lion population dynamics, and the conflict between lions and rural African communities.
Wilderness Safaris (who manage the camp) also commits resources and time to conducting game counts and censuses to help conservation authorities build up a data base of Botswana's wildlife, and is a major financial contributor to various private and non-governmental conservation projects. By staying at this type of private concession, guests are directly contributing to preserving the wilderness and wildlife in these areas because their fees are used to sustain conservation. What is more, photographic safaris are 'non-consumptive' so that, as the saying goes, you leave nothing but your foot prints, and you take nothing away but memories.
For more information about Jao Camp call toll-free: 888.227.8311
or

email us

for Information



|

|

Share