Victoria and Alfred Hotel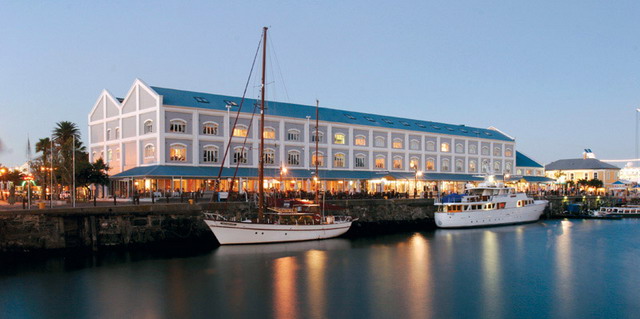 The Victoria & Alfred Hotel is located in the heart of the vibrant and dynamic waterfront surrounding it and boasts wonderful views of Table Mountain and the working harbor.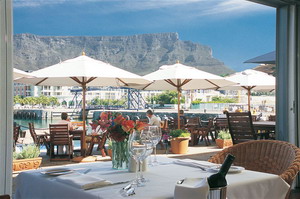 Built in 1904 as the North Quay Warehouse and converted in 1990 to a luxury hotel, it is named in honor of the Queen of England and her son who visited the Cape in 1870, when Prince Alfred officially opened the Breakwater basin, today's Victoria & Alfred Waterfront.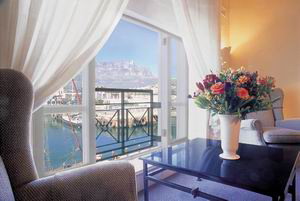 Guests are accommodated in ninety-four spacious, air-conditioned, en-suite bedrooms spread over three floors. All are creatively styled and well-appointed - with views of the Alfred Basin, Piazza or Table Mountain outside the large windows. Amenities include a cozy sitting area, large beds with lots of pillows, a flat screen television, lots of closet space and coffee and tea-making facilities.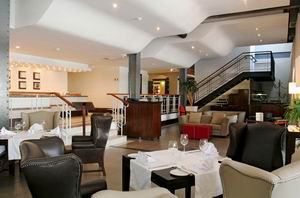 After a long day exploring the "fair Cape" relax at the sophisticated OYO Restaurant & Cocktail Bar. Fresh seafood is a highlight, along with the stunning view of Table Mountain. The restaurant spreads out to a quayside terrace where meals (and the view) can be enjoyed al fresco. The hotel also offers 24-hour room service for those who find the rooms too comfortable to leave. The Green Dolphin, one of Cape Town's premier jazz venues, is located in the same building for those seeking a bit of night life.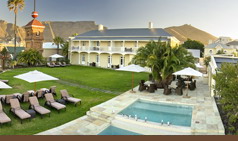 The Victoria & Alfred Hotel boasts a beautiful swimming pool set in a private verdant garden. An in-house spa offers a range of massage and beauty treatments, as well as a hair salon. The hotel also offers complimentary access to a nearby fitness center. The Waterfront is comprised of many interesting shops and boutiques, a shopping mall with cinemas, a theater, excellent restaurants, cafés, bistros and bars, a local brewery, as well as historic buildings, and a maritime museum.
For more information about Victoria and Alfred Hotel call toll-free: 888.227.8311
or

email us

for Information


|

|

Share