Cape Cadogan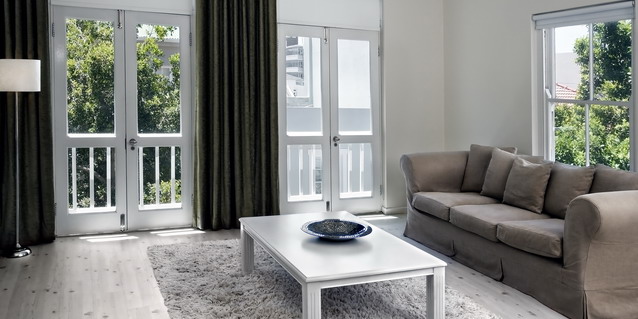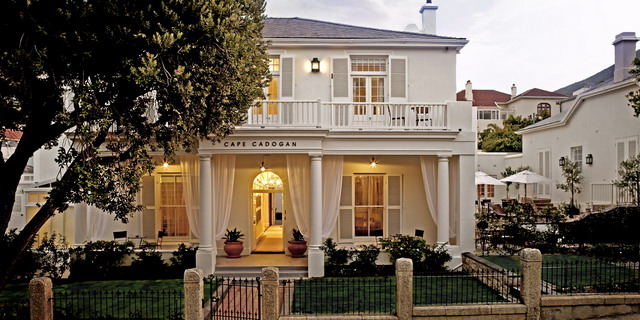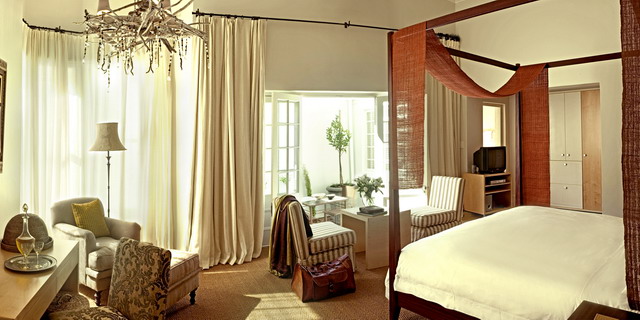 The Cape Cadogan is a stately double-storey Georgian and Victorian building that dates back to the beginning of the 19th century. It was originally a farmhouse which was 'Victorianized' in 1912 and declared a national monument in 1984.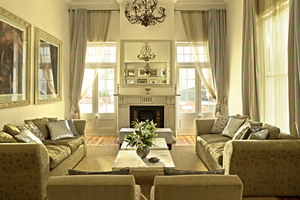 This boutique hotel is well known for its stylish, luxurious atmosphere - themed on the Irish literary figure Oscar Wilde who was renowned for his bohemian lifestyle throughout Europe and New York during the latter part of the 19th century. Public areas consist of a comfortable lounge with an open fireplace, a garden and pool area, and a library.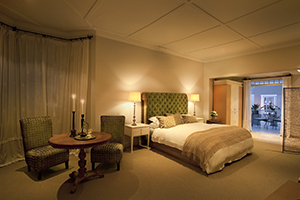 "Bohemian chic" is Cape Cadogan's hallmark, with twelve luxuriously appointed bedrooms that are decorated with an eclectic mix of contemporary and antique furniture, using dramatic fabrics to maximum effect. Features include tea and coffee-making facilities, a personal bar fridge, an electronic safe, internet access, telephone, DVD with surround sound, satellite television, heating and air conditioning.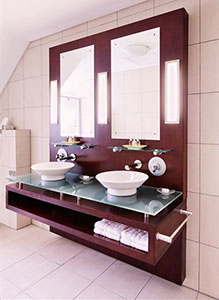 The elegant yet sumptuous theme is carried through the spacious en suite bathrooms, complete with plush robes & slippers, hairdryers, and luxurious amenities.
Cape Cadogan's More Quarters is set just around the corner on a private cul-de-sac. It offers luxurious one- and two-bedroom apartments, which combine the independence of apartment living with the service and hospitality of a fine hotel. All apartments are tastefully decorated with a "classic contemporary" hand using clean lines, natural materials and muted color schemes. Each features en suite bathrooms, a living area, a fully equipped kitchen with refreshments, and a courtyard. Breakfast is included and is served each morning in the light and airy breakfast room of the main building. Common areas also include a living room with fireplace, library and concierge services.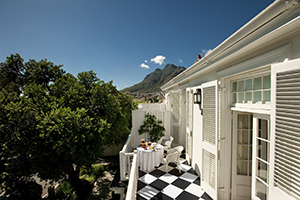 Situated in the area of Cape Town known as the 'city bowl', between Table Mountain and Signal Hill, Cape Cadogan's Boutique Hotel and More Quarters offer an ideal base from which to access the Table Mountain Cableway, Kirstenbosch Gardens, the waterfront, as well as Long and Kloof Streets, which are well known for their array of excellent restaurants, stylish bars and boutique shops.
Conservation Dimension

Cape Cadogan believes strongly in the education of youth, recognizing its vital impact on the future of local communities and families. Approximately 80% of children in South African communities do not have the opportunity for early childhood education. In response to this need, Cape Cadogan began supporting a local NGO, "Matchbox", which is currently developing nursery facilities, and educational programs for young children of families in need. Leaders at Injongo continue to reach out to local children in need of education, despite the frequent inability of families to pay the school fees. Visitors at Cape Cadogan have the opportunity to take part in a guided visit to a pilot program, Injongo, to meet the schoolchildren there. A portion of the visit cost is donated directly to Matchbox to further the development of Injongo.
For more information about Cape Cadogan call toll-free: 888.227.8311
or

email us

for Information



|

|

Share