Babylonstoren Farm Hotel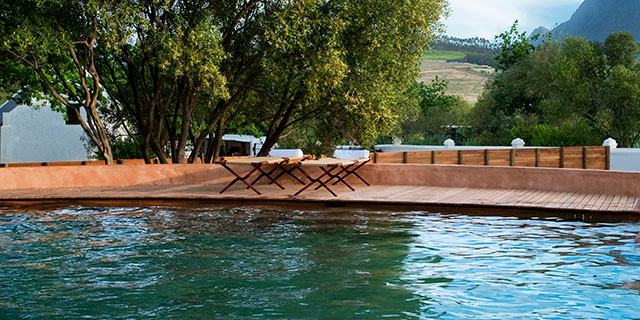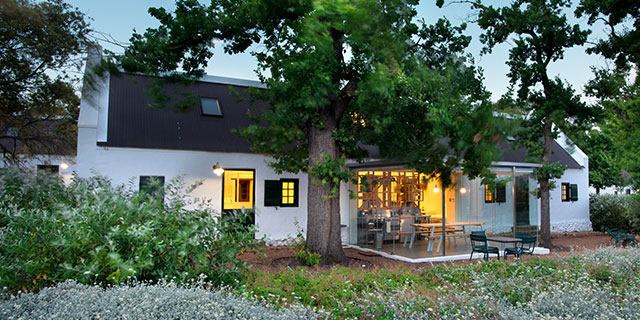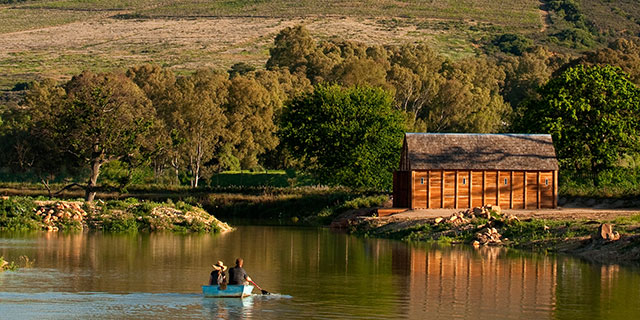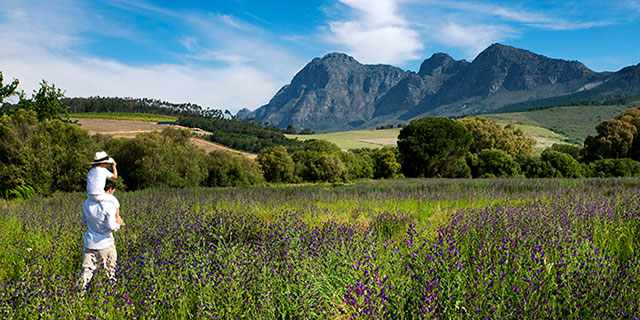 Babylonstoren is a well-preserved historic fruit and wine farm (c.1692) located in the picturesque Cape Winelands. Its iconic Cape Dutch architecture is surrounded by grapevines and gardens, with the Simonsberg, Du Toitskloof and Franschhoek mountains as a backdrop.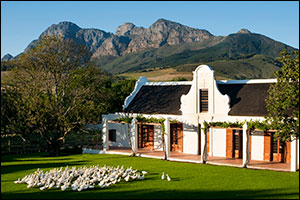 Historic buildings include a c.1777 manor house, and a Koornhuis (for storing wheat), ornate fowl house, dovecote, bell tower and gates, which date from the 1750s. A disused cow shed has been transformed into the Babel restaurant. Additions to the property have been sensitively undertaken and executed, utilizing traditional materials and building methods to produce whitewashed walls of thick stone or primitive brick, with ornate gables and thatched roofs, but with contemporary glass boxes to house a kitchen and dining area, differentiating original from modern.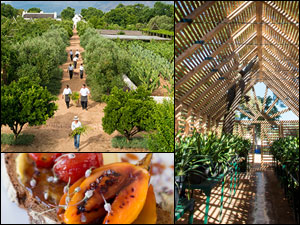 The extraordinary organic garden at Babylonstoren is also inspired by the past, taking its cue from the Company's Garden of Cape Town, which supplied passing ships to the Cape with food in the 1600s. All of the more than 300 varieties of plants in the garden are edible or have medicinal value and supply the farm's two restaurants: Babel and the Greenhouse.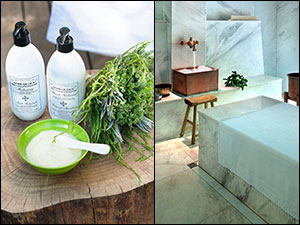 The medicinal garden at Babylonstoren includes a range of powerful, aromatic, rare and even dangerous species - all carefully curated with interesting stories worth discovering. The central layout of the garden follows the form of the human body with herbs to heal head, heart, lungs, digestive system, organs, skin, bones and feet. Herbs along the outer wall follow the seasons, summer to winter, and have been specifically selected to heal, soothe and balance the body through the time-honored pleasure of tea.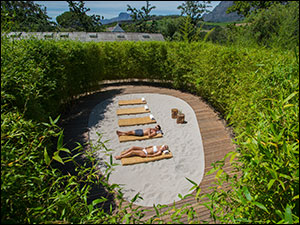 The Garden Spa is linked to the garden and the ever-changing seasons. Set within a forest of bamboo with tranquil greenery and leiwater channels, a "living spa" ambience is enjoyed while indulging in a full range of cleansing, massage and wellness treatments.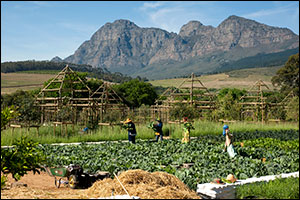 Housed in a transformed historic cow shed, Babylonstoren's iconic Babel Restaurant provides a simple and stylish environment in which to try delicious unconventional creations. The chefs employ a farm-to-fork philosophy, serving cuisine that is seasonal and reflective of a "pick, clean and serve" approach to dining.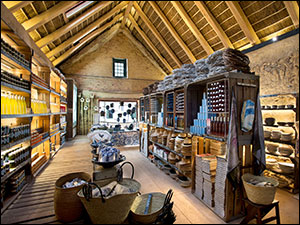 At the rear of the garden, tucked away between the oak trees, The Greenhouse offers a respite where one can enjoy home-baked treats, coffee, tea and fresh garden juices. The Bakery offers Italian-inspired evening meals, but also supplies freshly baked breads made with the farm's home-grown stone-ground flour, to be enjoyed with delicious cheeses from the Cheese Room.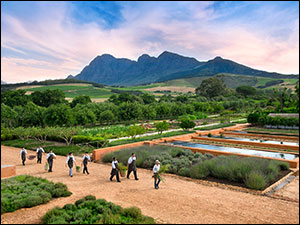 Babylonstoren is a unique property in that it is both a large-scale organic farming operation, as well as a high quality guest house. It offers a hands-on experience of traditional farm life, while serving as a superlative example of the farm-to-table movement.
For more information about Babylonstoren Farm Hotel call toll-free: 888.227.8311
or

email us

for Information



|

|

Share