The One and Only Cape Town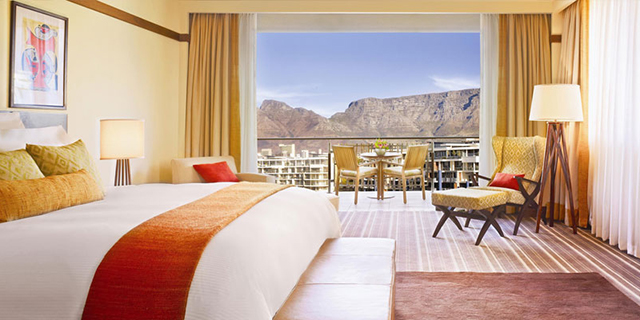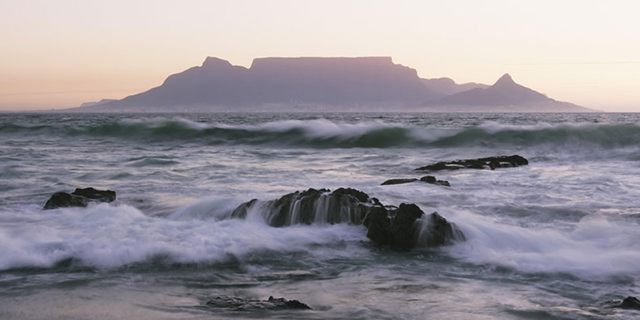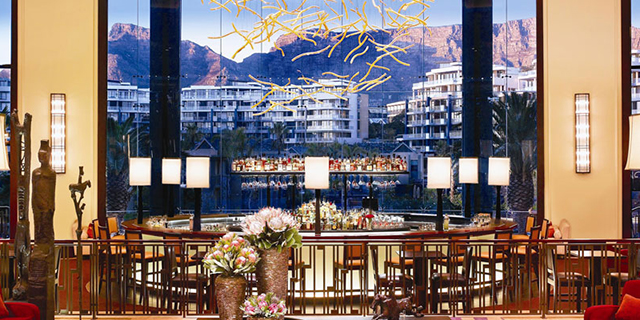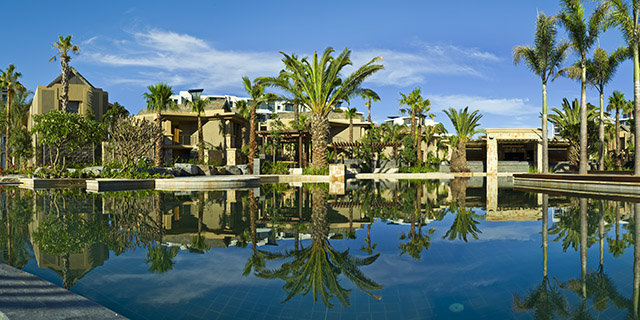 The One & Only is Cape Town's only five star "resort hotel", occupying a prime location on the famous Victoria and Alfred Waterfront, with fabulous views of Table Mountain. The resort celebrates Cape Town's wine, food, art, and design, balancing international glamour with South African style.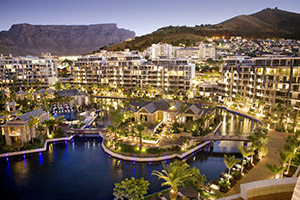 The expansive resort complex is comprised of two main sections, with rooms and facilities spread across the seven story Marina Rise, and the exclusive Island section. Despite its very central location, the One & Only's scale, architecture, and landscaping create a surprising sense of solitude and tranquility. Giant palm trees and lush tropical gardens complement winding waterways and organic infinity pools in an oasis of serenity set within one of South Africa's most vibrant and cosmopolitan cities.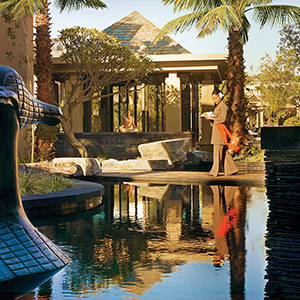 The sense of relaxation is further enhanced by Cape Town's most comprehensive spa, with twelve treatment rooms, sauna and steam facilities, vitality pools and a full service hair salon. Active wellbeing is facilitated by a world class fitness center that includes state-of-the-art equipment, personal trainers, and yoga classes; parents can unwind and enjoy Cape Town while their children participate in age-appropriate programs at the hotel's KidsOnly Club.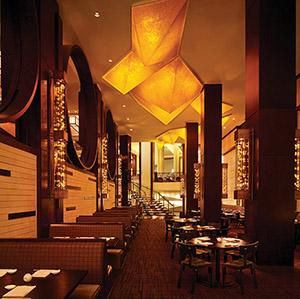 Relaxation and tranquility are complemented by energy and contemporary flair at the One & Only's three impressive dining facilities. Comprising the heart of the Marina Rise, The Vista Bar offers spectacular views of Table Mountain through a massive 20' high glass wall, along with casual dining and innovative cocktails from around the world. Nobu incorporates the freshest South African seafood and indigenous spices into classically styled Japanese cuisine in a sophisticated modern setting. Finally, Reuben's - brainchild of local celebrity chef Reuben Riffel - serves deceptively simple, wholesome bistro fare, with fresh flavors, generous portions and beautifully plated dishes.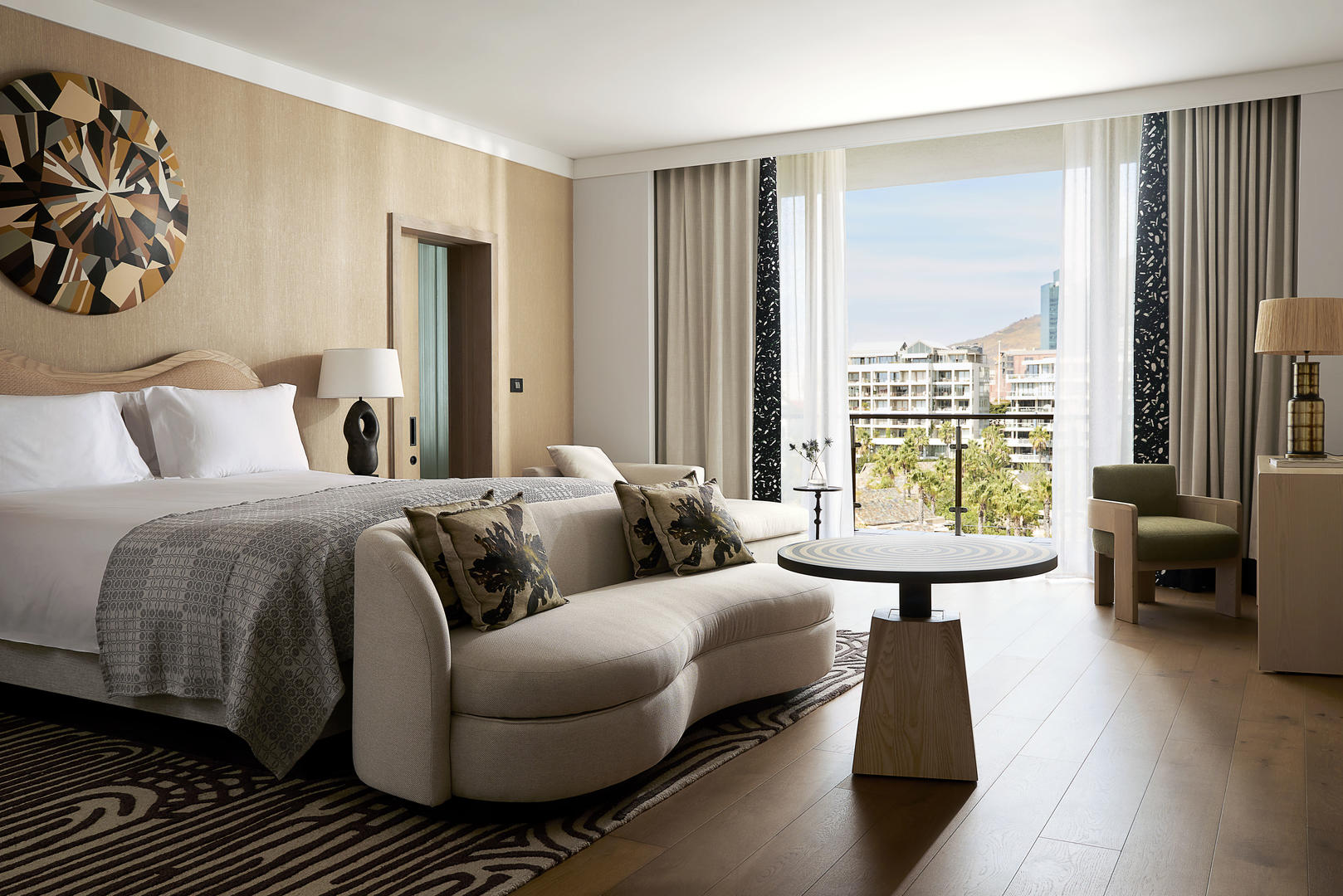 Clean lines, contemporary art, and dark African woods accentuate the One & Only's 131 spacious, air-conditioned rooms and suites. The rooms are some of the largest and most modern in Cape Town, equipped with state-of-the-art technology including multimedia entertainment system, satellite TV, business service system, docking stations, and complimentary Wi-Fi access. Generous bathrooms feature an oversized bath, roomy shower, private water closet, and dual vanity. Each room also boasts a private balcony or terrace.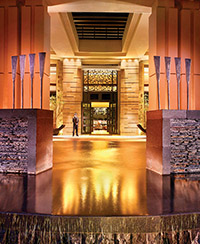 From the moment that one arrives at the hotel's grand entrance and walks through the giant doorway, it is clear that the One & Only is Cape Town's most impressive hotel. From the bold architecture to the luxuriant facilities and audacious scale, the One & Only makes a clear statement about Cape Town's importance as a global travel destination.
Conservation Dimension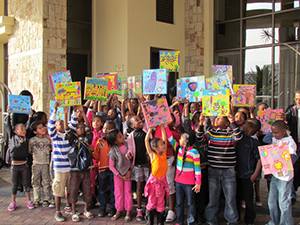 One&Only proudly supports the Lalela Project – a local program for impoverished youth that enables entrepreneurship through art and creative thinking. The Lalela Project teaches youth to set goals for their future and assists them in social and educational development. As students reach high school level, the Lalela Project assists them with career preparation and work opportunities. One&Only supports the Lalela Project financially and provides internships and work experience for students at the hotel.
For more information about The One and Only Cape Town call toll-free: 888.227.8311
or

email us

for Information



|

|

Share