Ellerman House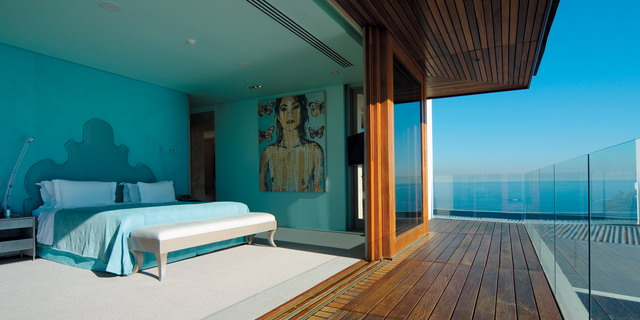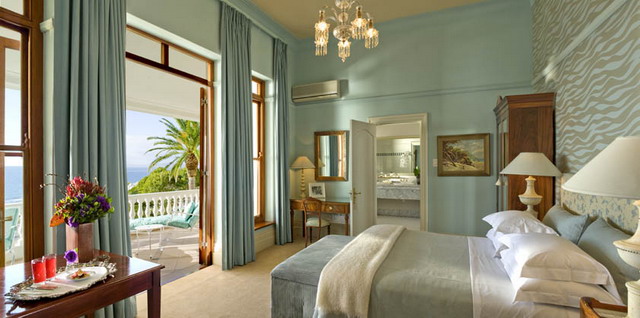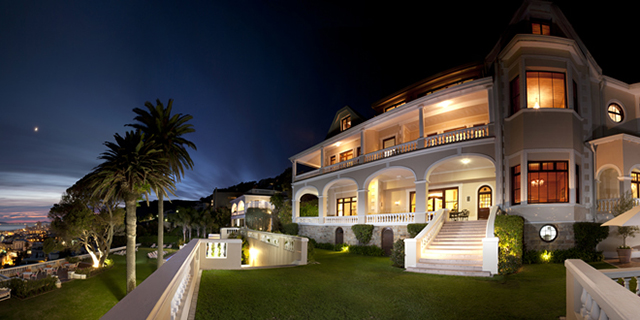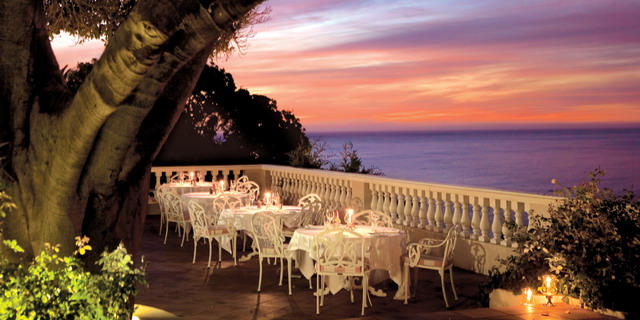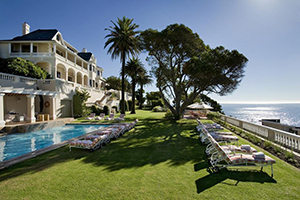 Ellerman House is a spectacular Cape Town landmark nestled into a hillside overlooking Camp's Bay. "House" is a bit of a misnomer when applied to a property of such prodigious proportions. The building is Italianate in style with a pale pink exterior trimmed in white, abundant archways and sweeping verandas. A turquoise pool sparkles on the edge of a perfectly manicured emerald green lawn. Old fashioned white wrought iron lounge chairs with thick pink and white striped cushions beckon temptingly.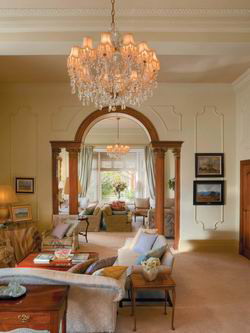 Inside, the house has been decorated handsomely to reflect its dignified past. Tasteful antiques collected from around the world adorn the gracious rooms and mix well with the collection of paintings by well known South African artists. If art is of interest a visit to the on-site Ellerman Contemporary gallery provides guests with a glimpse of the outstanding talents of contemporary South African artists. The paintings represent an intriguing cross section of genres and subject matter to create an overview of South Africa over the last hundred years.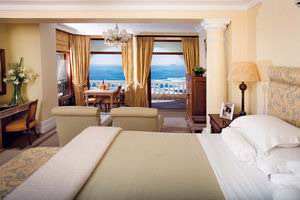 There are only thirteen beautifully and individually appointed suites at Ellerman House, most with extraordinary views from private balconies. Features such as crisp cotton bed linen, duvets filled with the finest eider down, underfloor heating, air conditioning, expansive marble bathrooms, and dedicated room service, ensure that all expectations and fantasies of sophisticated luxury are met. For additional pampering, visit the Ellerman House Spa, featuring expansive teak decks, an infinity pool, a sauna, color therapy steam room and full menu of spa treatments.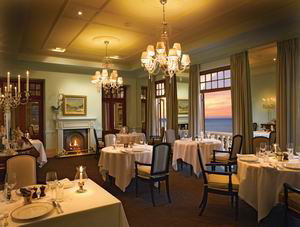 As tempting as it may be to visit the fabulous Cape Town restaurants, dining at Ellerman should not be missed. True to its Relais et Chateau status, each course is an explosion of creative and complementary flavors and colors. There is a superb wine cellar where one may choose from a vast array of very special vintage wines and champagnes. An experienced sommelier is always on hand to assist.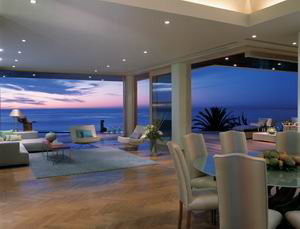 The Villa, which houses the spa, is a modern and luxurious addition to Ellerman. It features five bedrooms, spectacular views from virtually every angle, and a private butler and chef. The open-plan living area blurs the boundary between indoors and out, with retracting glass walls which allow the soft Atlantic breezes to wash over the minimalist aesthetic. An entertainment room and a modernist kitchen fully stocked with gourmet delights from Cape Town's best shops make this luxurious retreat a sybaritic home-away-from-home.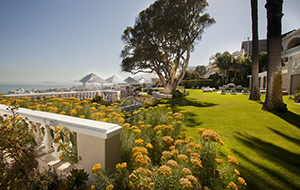 Ellerman House is perhaps the most exclusive base from which to explore Cape Town. But beware: you may find it difficult to leave the tranquil grounds of this glorious boutique hotel, even for an afternoon!
For more information about Ellerman House call toll-free: 888.227.8311
or

email us

for Information



|

|

Share