Kensington Place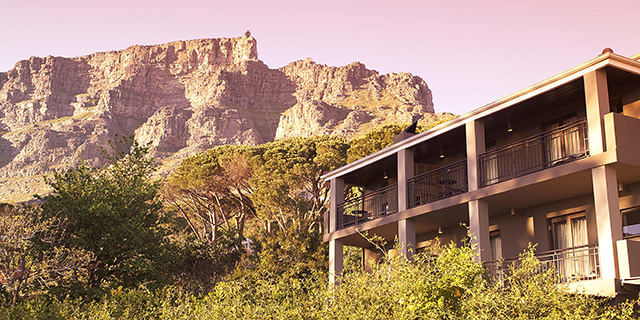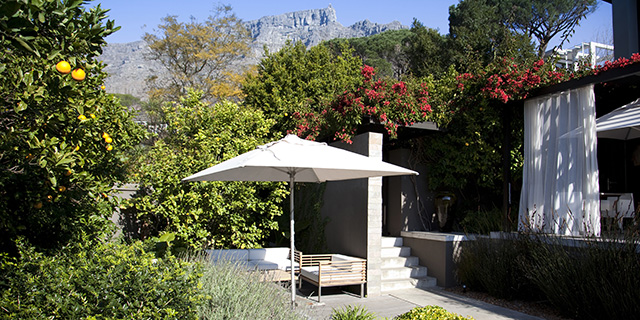 Kensington Place is a stylish boutique hotel dramatically located on the slopes of Table Mountain. The City, its harbor and surrounding mountains are visible from each private terrace. Lush quiet gardens and a swimming pool complete the tranquil and beautiful setting.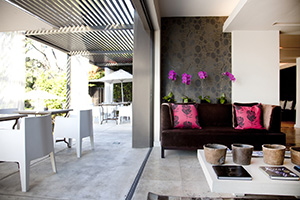 Common areas are contemporary, yet intimate and comfortable, with eclectic African flair throughout. There is a bar and dining room, living room with gleaming copper fireplace, a video and music library, and an outdoor sitting and dining room.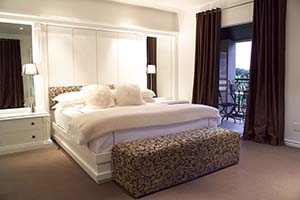 The hotel has eight elegant bedrooms, with marble baths, private terraces, exquisite fabrics, and original artwork from mostly South African artists. Rooms are tastefully decorated in neutrals and rich earth tones.
Luxurious amenities abound, including underfloor heating, designer toiletries, and fine linens. The attention to detail, and creativity coupled with impeccable taste, makes Kensington Place an urbane and romantic base from which to explore the Cape.
For more information about Kensington Place call toll-free: 888.227.8311
or

email us

for Information



|

|

Share