Ngala Private Game Reserve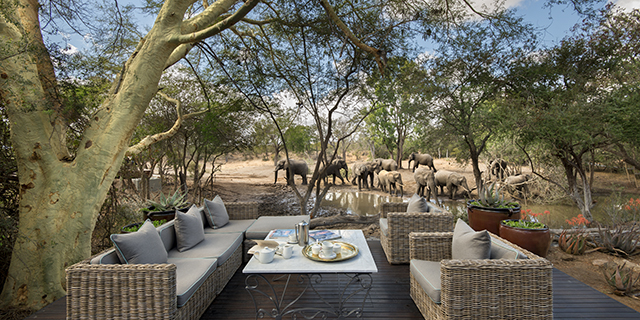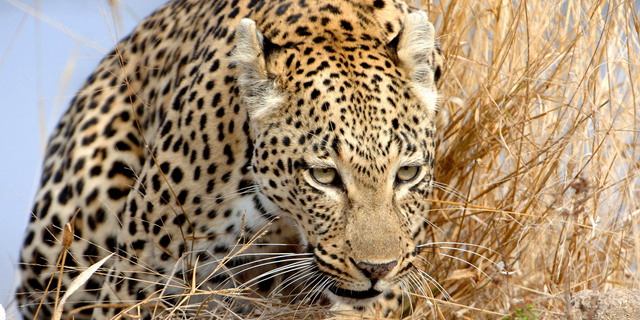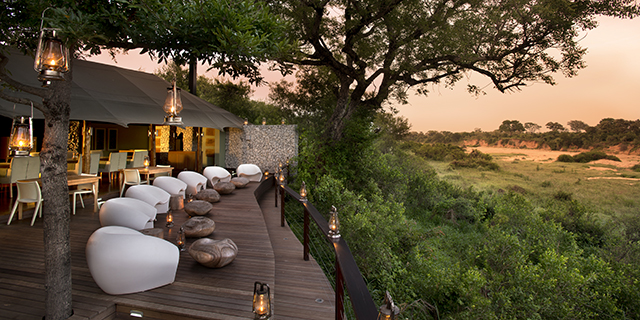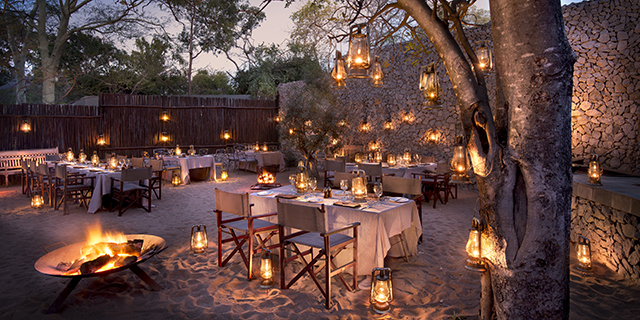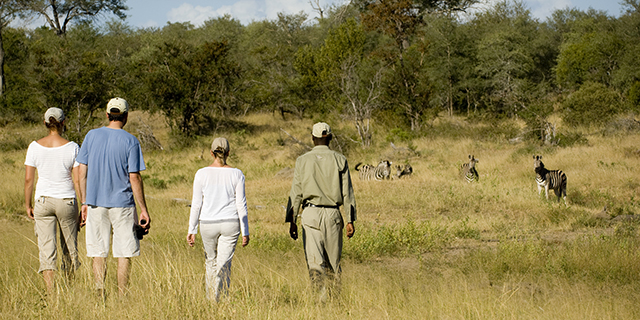 Ngala Safari Lodge and Ngala Tented Safari Camp are located on a 36,000 acre private concession in the Orpen sector of the Kruger National Park. The Kruger Park is a vast 5 million acre sanctuary, harboring one of Africa's most fecund eco-systems and some of its most strategically important land under wildlife. Ngala was the first Private Game Reserve to be established within the Kruger National Park itself.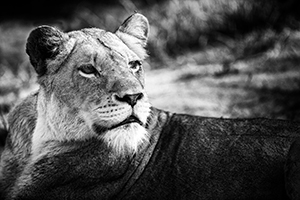 The seasonal Timbavati River runs through Ngala Reserve. The area is rich in Mopane forest and acacia bushveld, and is particularly well known for its herds of elephant and lion prides. Ngala means 'Place of the Lion', and the Reserve boasts some of the highest concentrations of these magnificent beasts in the Kruger Park.. The area is also home to the other members of the 'big five', as well as most species of big game associated with Africa.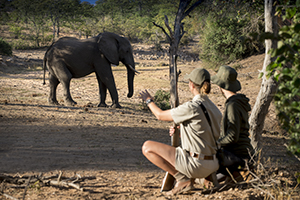 Activities at Ngala include morning and evening game drives in specially adapted open safari vehicles and guided nature walks on the reserve. All activities are conducted by highly trained and experienced professional game rangers, who ensure that all interaction with the wilderness is exciting, informative, and safe. The game-viewing experience at Ngala is complemented by activities such as stargazing, bird watching, moonlit bush dinners, and elegant "sundowners" in the wilderness.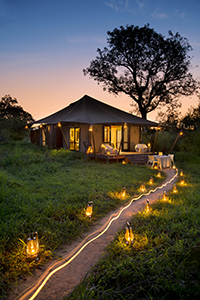 With only nine tents, perched on the edge of a river bed, the ambiance at the elegant and luxurious Ngala Tented Camp is tranquil and exclusive. Each spacious tent has wooden sides with gauze screen windows and a billowy canvas roof. Features include a quiet ceiling fan, an outdoor shower and a capacious bathtub mounted on a rough-hewn wood base. Classic and witty elements from the 1950's to 1970's have been cleverly integrated into the camp's comfortable living and dining area. Surrounded by a timber deck, the lap pool merges with the contours of the riverbank, forming a gentle oasis.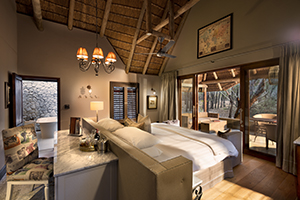 Secluded in leafy woodlands, Ngala Lodge is a a charming old-world haven. Accommodation is in 21 air-conditioned back-to-back cottages. Each cottage is comfortable and classically decorated in colonial style, featuring a green slate en suite bath and shower, and an intimate shaded veranda. The traditional ambiance is woven through the property with period antiques.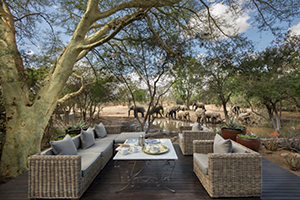 Public areas include a spacious thatched living and dining space with an impressive open fireplace, a large shaded swimming pool, and sundecks overlooking an attractive water hole. Dinner is served either in the traditional African boma (an enclosure open to the starry African sky) or in the romantic lantern-lit courtyard. Manicured gardens enhance the sense of gracious civility in the wild.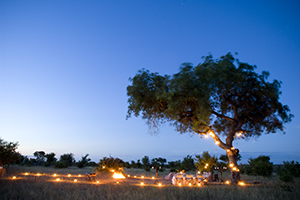 The pan-African cuisine at Ngala Lodge and Tented Camp is abundant, fresh, well prepared and satisfying. Home-made chutneys, relishes and marinated olives are offered to garnish every meal, and both camps boasts a notable wine cellar.
Conservation Dimension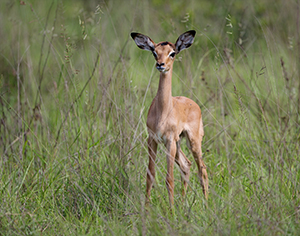 Ngala is a unique partnership between the private sector, the national park authorities (Kruger National Park) and the World Wildlife Fund. Under this partnership, a percentage of all profits from Ngala flow into the National Parks Trust to promote conservation projects. The Reserve is also involved in local community projects outside the Kruger National Park. Ngala has joined forces with the Africa Foundation to bring about positive differences in the communities surrounding the lodge. Conservation lessons for local schoolchildren, an equipped media center, community computer center, hospitality education bursaries, and Aids awareness are some of projects funded by the lodge.
For more information about Ngala Private Game Reserve call toll-free: 888.227.8311
or

email us

for Information



|

|

Share