Mala Mala Private Game Reserve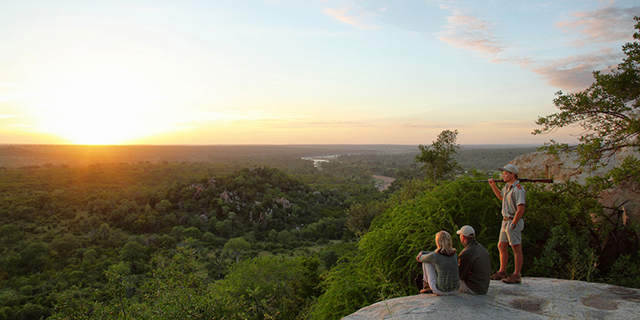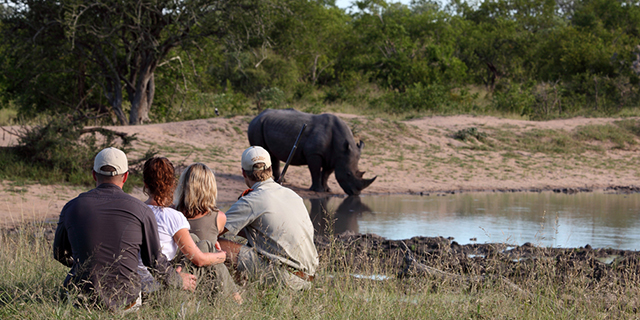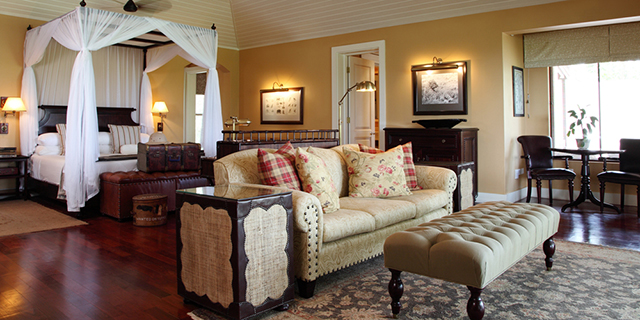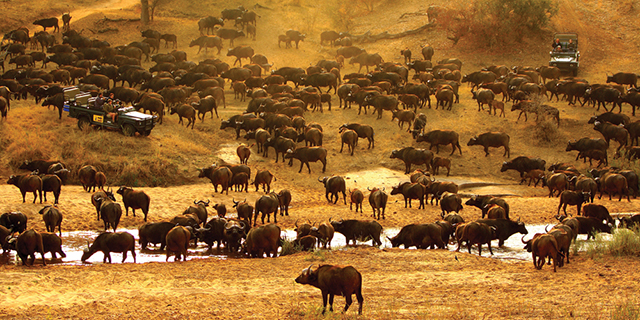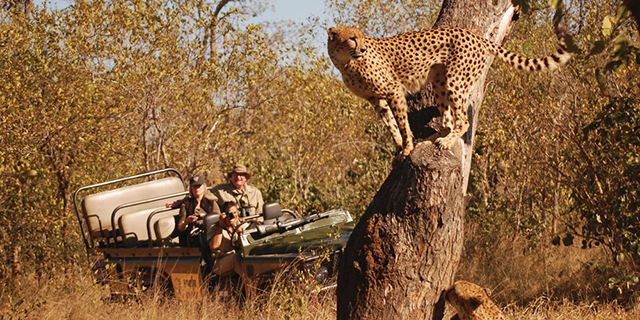 MalaMala comprises over 45,000 acres of prime habitat within the world famous Sabi Sand Private Game Reserve, on the western border of the great Kruger National Park. The Kruger Park (a 5.5 million acre sanctuary for wildlife bigger than Massachusetts) is widely regarded as one of Africa's premier game reserves, and animals move back and forth between Kruger and the Sabi Sand Reserve, unhindered by fences. The Sabi Sand Reserve is one of the most game-rich areas within Kruger, and is said to be home to Africa's greatest diversity of animals.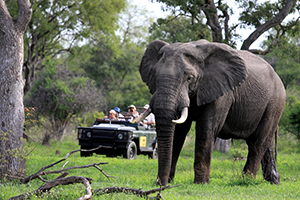 MalaMala occupies what is arguably the prime location in the Sabi Sand Reserve, directly adjacent to the Kruger Park and with several miles of water frontage on the Sand River. Game-drive safaris at MalaMala are conducted in specially adapted open Landrovers carrying a maximum of six guests (maximum of four guests at Rattray's Camp), with professional game rangers and trackers to help find animals, and then provide interesting background information and facts about Africa's spectacular wildlife. MalaMala also offers night drives with spot lamps to view nocturnal species. Walking safaris with your game ranger and tracker provide even deeper and more 'hands-on' insight into the many intricate eco-systems of the African bush.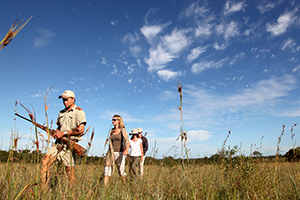 MalaMala is famous for the extremely high standard of its game rangers, all of whom are university graduates with degrees in the natural sciences. All game rangers and trackers are carefully chosen for their knowledge and experience of the bush, and receive extensive training to ensure that your encounters with the African wilderness are exciting, informative, and safe. There are three lodges on the MalaMala Private Game Reserve: Rattray's Camp, Sable Camp, and Main Camp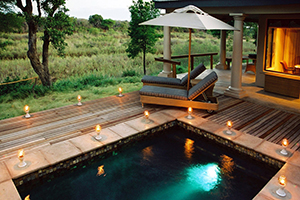 The flagship camp on the reserve is Rattray's. Rattray's Camp is comprised of eight separate "Khayas" (homes), each with an elevated position overlooking the Sand River. The spacious rooms feature climate control, twin bathrooms ('his' and 'hers'), and are surrounded by an elegant veranda and wooden viewing deck with private plunge pool. Meals can be taken privately at your Khaya, either inside or on the veranda. Rattray's solves the dilemma of communications technology by equipping each Khaya with state-of-the-art telephone, satellite television and internet facilities, all discretely locked away. Guests can request the key to the facilities in their room, or choose to ignore them completely.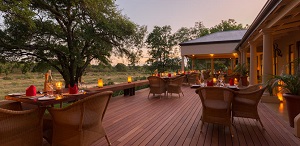 Facilities within the regal main building incorporate a viewing deck, an air-conditioned library, an attractive bar showcasing the history of the area, and an adjoining wine cellar stocked with a wide range of South Africa's finest bottles. Breakfast and lunch are served in the air-conditioned dining room or on the adjoining deck. Dinners can be taken in the dining room, in the privacy of one's Khaya, or in the traditional reed boma under a magnificent jackalberry tree.
Guests over the age of 16 are welcome at Rattray's Camp.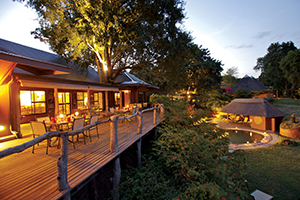 Sable Camp operates as an exclusive sub-section of Main Camp, accommodating a maximum of 20 guests in five double suites and one two-bedroomed suite. The suites have all the luxury amenities and facilities that MalaMala is famous for, including two bathrooms, climate control, hairdryers, telephone, mini-bar and mini-safe, etc.
The fully air-conditioned common area has a colonial feel with modern comforts. A library with satellite television and internet access provide communications with the outside world, while the elevated deck surrounding camp provides unimpeded views of the Sand River and surrounding floodplain. Sable Camp also has its own separate bar, dining area, and boma. Guests under the age of 12 will not be permitted to stay unless the camp is reserved exclusively.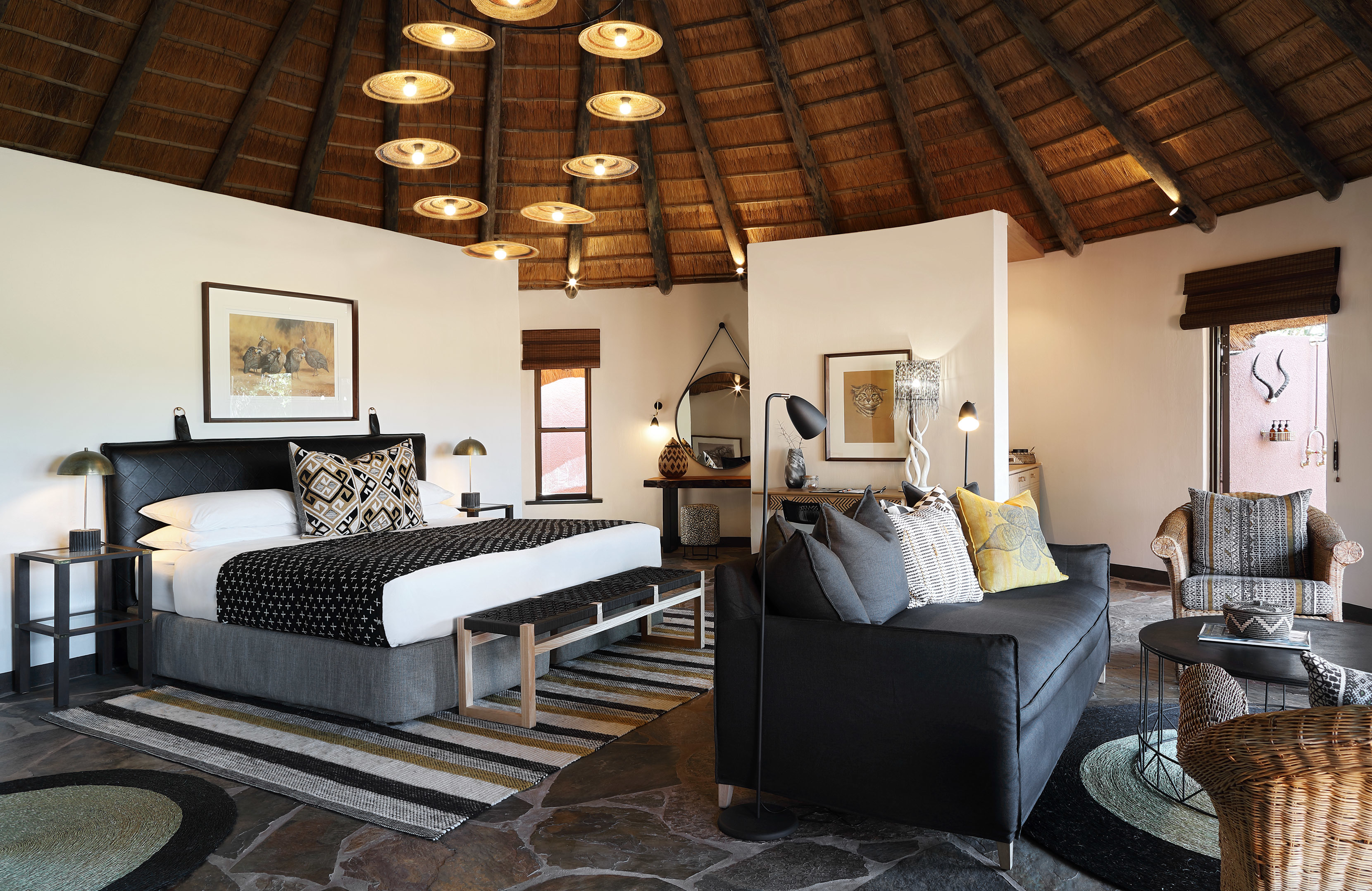 The ochre colored buildings of MalaMala Main Camp are clustered amid shady trees and manicured lawns overlooking the Sand River. Main Camp accommodates a maximum of 36 guests in standard rooms, suites, family rooms, and a disabled suite, all being traditional bungalows under a thatch roof. Each has one bathroom, climate control, hairdryers, telephone, mini-bar and mini-safe, etc.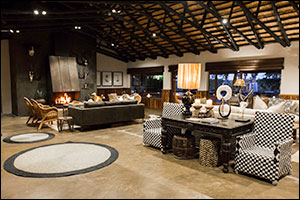 The common area is dominated by the spacious and lavishly decorated Buffalo Lounge, leading out onto an expansive wooden viewing deck overlooking the Sand River. The camp also features a bar, a boma for outdoor dining, and the Monkey Club (a video den/library ideal for children). Massage treatments can be arranged at any of Mala Mala's three lodges upon request.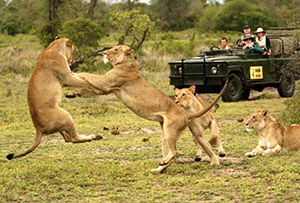 MalaMala is world-famous for the quality of its game-viewing, and roughly 76% of visitors to MalaMala have contact sightings of all five of Africa's 'big five' (lion, leopard, elephant, buffalo, and rhino) during their stay. In recognition of its fantastic service and amazing game-viewing, MalaMala has received numerous international awards, including Best Hotel in the World, Best Small Hotel in the World, Best Value for Money in the World, One of the Top Ten hotels worldwide by Fodor's Choice, and Best Hotel in Africa and the Middle East.
Conservation Dimension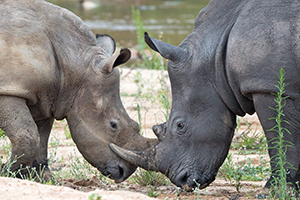 MalaMala was one of Southern Africa's first significant private game reserves, and has developed a world-wide reputation for its impressive nature conservation efforts and successes. Owner Michael Rattray has twice been the recipient of the coveted Ossie Doyer Trophy for 'The Conservationist of the Year'. He is also the only person in South Africa to have received the State President's Award for eco-tourism, and is the longest serving curator of the National Parks Board of South Africa.
For more information about Mala Mala Private Game Reserve call toll-free: 888.227.8311
or

email us

for Information



|

|

Share