Honeyguide Tented Camp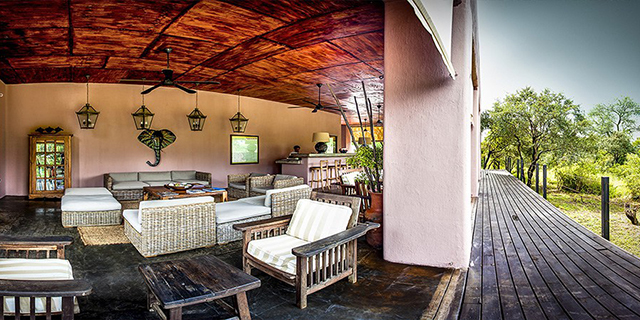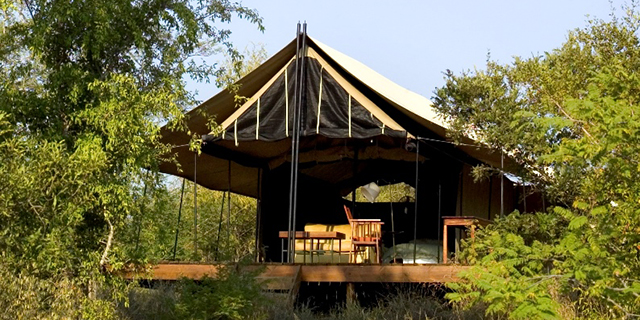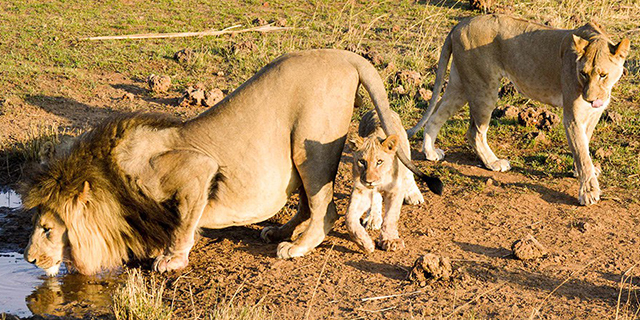 Honeyguide Tented Camp, nestled in a riverine forest in the Manyeleti Game Reserve, is reminiscent of the early twentieth century hunting safari camp. With only twelve large canvas tents, the atmosphere is intimate, private and tranquil.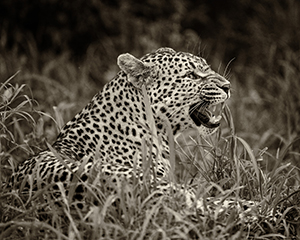 The Manyeleti Game Reserve is located on the western boundary of South Africa's great Kruger National Park. The Kruger Park (a 5.5 million acre sanctuary for wildlife, bigger than Massachusetts) is one of Africa's premier game reserve, and is particularly famous for regular sightings of Africa's 'big five' (lion, leopard, elephant, rhino, and buffalo), as well as hundreds of other species, including zebra, giraffe, wildebeest, cheetah, and a host of others.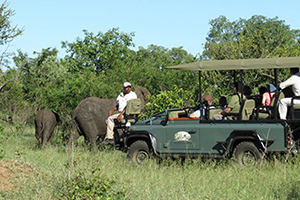 Game-drive safaris at Honeyguide Tented Camp are conducted in specially adapted open Landrovers carrying a maximum of nine guests. Honeyguide also offers night drives to view nocturnal species, as well as professionally guided walking excursions for an even deeper and more 'hands-on' insight into the complexity of the African ecosystem. All guides and trackers are carefully chosen for their knowledge and experience of the bush, and receive extensive training to ensure that your encounters with the African wilderness are exciting, informative, and safe.
Honeyguide Mantobeni Camp offers that rare glimpse of a true Hemingway-style safari, combined with modern sophisticated elegance. Twelve large canvas tented rooms are set on wooden decks with verandas overlooking a dry riverbed. Interiors are simple yet well appointed. Gleaming wooden furnishings, leather couches, a writing desk and brass light fixtures support the traditional masculine ambience. A sunken "roman bath", double showers, crisp white sheets and goose down offer welcome luxury after a full day safari.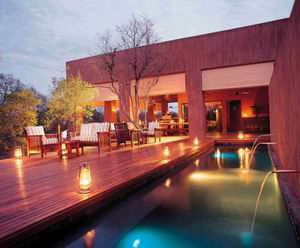 The common area is a stylish tribute to the modern aesthetic. Thick burnished pink plaster walls, wooden ceiling panels, a chunky grey cement bar and leather furniture makes a handsome and comfortable statement. A climate-controlled wine cellar, stocked with a wide range of fine South African vintages is a highlight. The long thin tiered swimming pool with trickling water is a zen-like addition to the safari experience. Meals at Honeyguide Mantobeni are taken in various romantic locations, from poolside, to the enclosed boma under the stars, to the lodge's veranda overlooking the bushveld. White table linen and hotel silver reflecting the golden candlelight are the norm.
There are very few tented safari camps within the Kruger ecosystem, and even fewer that achieve achieve an elegant fusion between the classic tented camp of yesteryear, and a modern aesthetic. Honeyguide also offers excellent value relative to many other private lodges in Kruger, and is a worthy candidate for our favorite Kruger tented camp.
For more information about Honeyguide Tented Camp call toll-free: 888.227.8311
or

email us

for Information


|

|

Share