Roving Bushtops Camp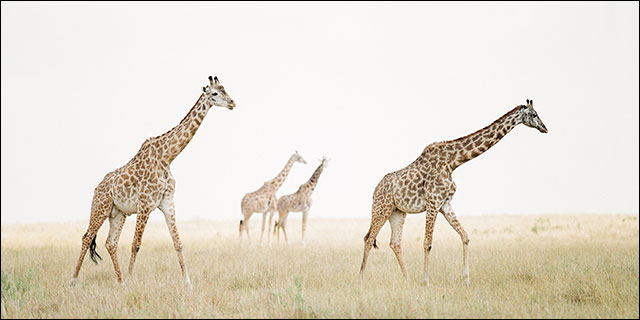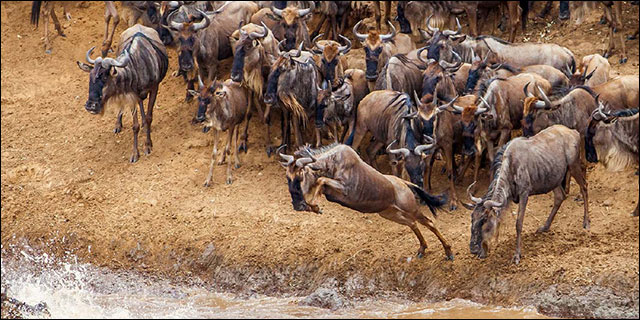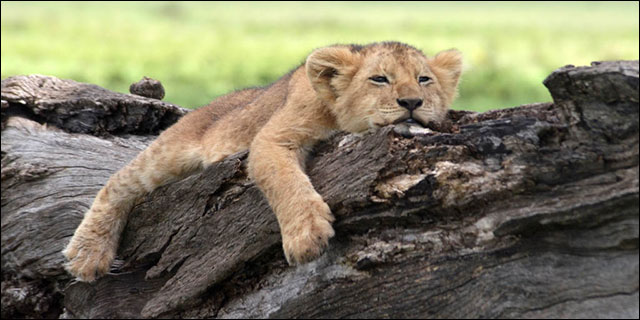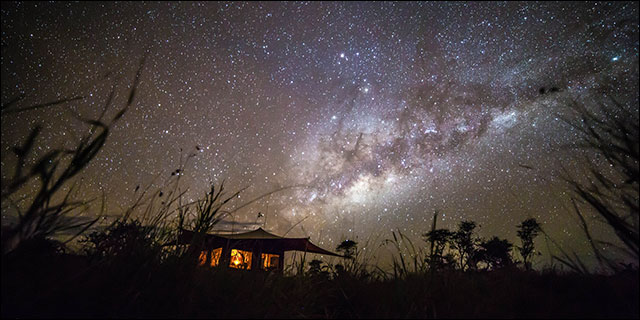 Roving Bushtops is the Serengeti's most luxurious mobile camp, combining elegance and sophistication with a fun sense of pioneering adventure. Moving seasonally between the central and southern Serengeti, this exclusive camp with just six rooms offers outstanding wildlife viewing, fine dining, and the kind of attention to detail that makes for an unforgettable safari experience.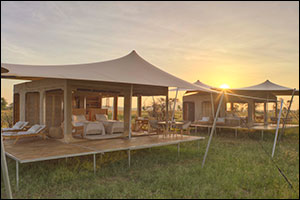 Each of the six rooms comes with its own private safari vehicle, along with professional guide and spotter, providing complete flexibility with respect to the timing, duration, and focus of game-drives. From June to December, when the camp is located in the game-rich central Serengeti, activities focus on the Moru Kopjes and Seronera River, an area famous for its species diversity and year-round resident wildlife.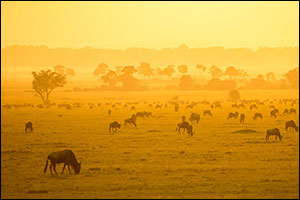 From January through April the camp moves to Kusini in the southern Serengeti to take advantage of the Great Migration's birthing season. Huge herds of wildebeest pause in their relentless journey across the Serengeti and concentrate on the fertile plains west of the Ngorongoro Crater to give birth, triggering a cycle of life and death that has few rivals in the natural world. At this time, Roving Bushtops provides an unmatched combination of luxury and proximity to the action.
The roving camp concept provides an extraordinary experience that perfectly melds sophisticated luxury with adventure. The six tented rooms feature walls that can be retracted on three sides to enable panoramic views of the surrounding landscape, king-sized beds draped in fine linens, gleaming wooden floors, and en suite bathrooms with running water, flush loos and a showers. A spacious wooden deck contains a sunken bathtub, lounge chairs and a dining table for intimate meals al fresco. A butler is at your service 24-hours per day to serve cocktails, prepare your hot tub or arrange a massage.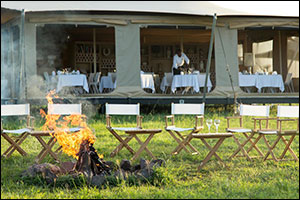 Roving Bushtops' central mess tent provides a comfortable contemporary haven for relaxation and fine dining. Sumptuous breakfasts, lunches and high tea are served daily. Every evening boasts a new four-course menu offering a creative fusion of international, continental and local flavors, matched with the perfect wines. Afterwards, retire to the glowing campfire to enjoy a postprandial digestif. Gourmet picnics, in-tent dining or dining under the stars are popular alternatives.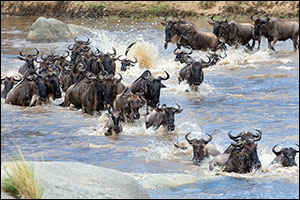 Roving Bushtops is able to achieve a unique balance between pampering guests while gently taking them outside their comfort zone, embodying the concept of "soft adventure". Furthermore, when the Great Migration is in the southern Serengeti, it represents the only luxury camp option within easy striking distance of all the action, making it the obvious choice for discerning travelers wishing to witness the Migration's birthing season.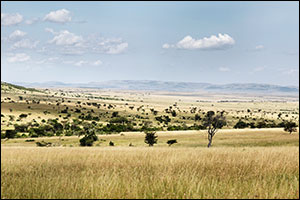 Bushtops understands that its relationship with the environment is symbiotic. The camp has no permanent footprint, and therefore treads very lightly upon the Serengeti. To ensure a sustainable future, the camp employs local people and respects local customs. The camp's water, energy and waste are handled with great care, acknowledging that good environmental stewardship is the key to a long happy future. In addition to employment, Bushtops directly supports the local community by sponsoring the Robanda Schools, both primary and secondary. Visits to the schools can be arranged to meet the teachers and students, and experience a typical day.
For more information about Roving Bushtops Camp call toll-free: 888.227.8311
or

email us

for Information



|

|

Share