Dunia Camp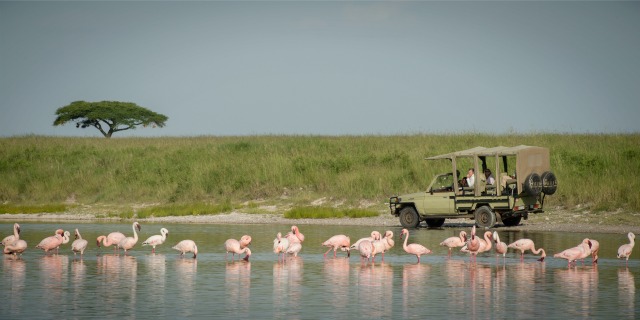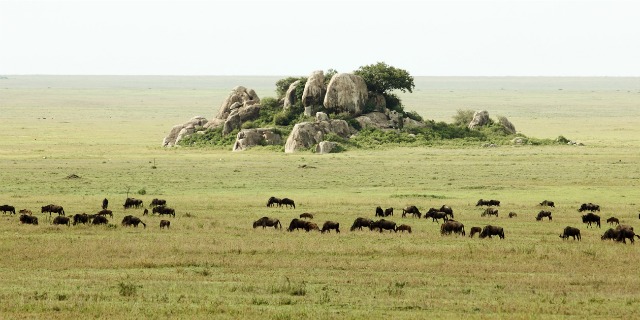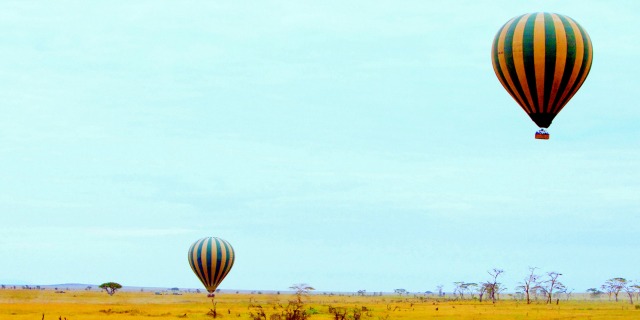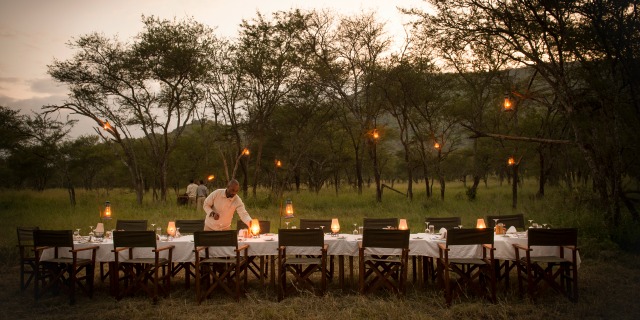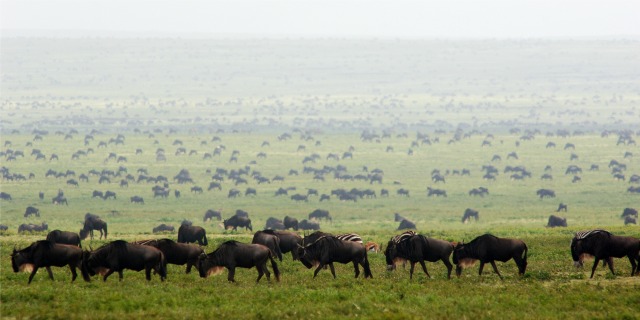 Dunia is a small, eco-friendly camp with an enviable location in the game-rich central Serengeti. Situated in a secluded valley, with easy access to the Moru Kopjes and Seronera River, Dunia delivers outstanding game-viewing without the crowds that can be a detracting factor in this part of the Serengeti.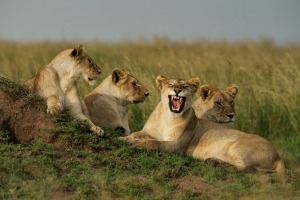 The undulating hills and varied habitat of the central Serengeti provide the greatest level of species diversity anywhere in the vast Park - it is here, for example, that one has the best chance of seeing rare and elusive species such as black rhinos and leopards. The area is also home to an unusually high concentration of lions and hyenas, and elephants abound. In April/June and November/December, the Great Migration moves through the area, often passing literally in front of Dunia Camp.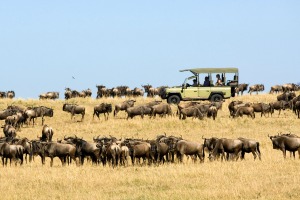 The activity focus at Dunia is daytime game-drives to encounter the area's abundant wildlife. From its quiet location on the south-western fringes of the Seronera sector of the Park, Dunia has convenient access to the kopjes, thickets, and riverine forest of the central Serengeti, as well as the endless grass plains of the south, highlighting the best of what the Serengeti has to offer. The tapestried landscape of the central Serengeti was the birthplace of balloon safaris in Tanzania, and this continues to be a magical way of experiencing the area's beauty and wildlife.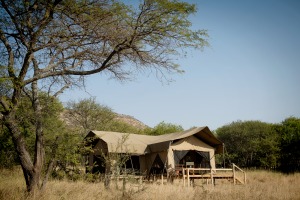 Dunia is a stylish, yet unpretentious, traditional safari camp comprised of eight spacious tented suites raised on wooden decks, each with expansive views over the plains from a private porch. The tents all feature king-sized beds and en suite bathrooms with copper wash basins and a plumbed shower (hot and cold running water). Attention to comforting details abounds, from hot water bottles, to cozy bathrobes, to sheepskin bedside rugs. In the evenings the tents are illuminated by gas lanterns, which cast a welcome glow for guests returning from the fireside.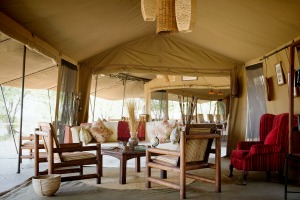 Two canvas "mess tents" serve as the dining room and main guest area, both appointed with comfortable furnishings and decorated with traditional safari curiosities and accoutrements. Dining is a social highlight at Dunia and the evening meal is followed by the camp's self-proclaimed "bush television" - a roaring camp fire accompanied by aperitifs and stories of the Serengeti after a day of exciting game-viewing.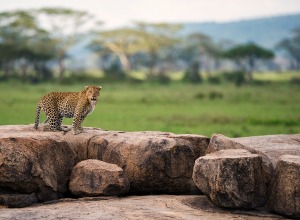 Dunia Camp is all about wildlife. From its strategic location to the quality of its guides, everything at Dunia is oriented towards maximizing exposure to wildlife in one of the most game-rich ecosystems in Africa. It is also one of the most non-seasonal camps in the Serengeti, offering an outstanding safari experience year-round.
For more information about Dunia Camp call toll-free: 888.227.8311
or

email us

for Information



|

|

Share