Namiri Plains Camp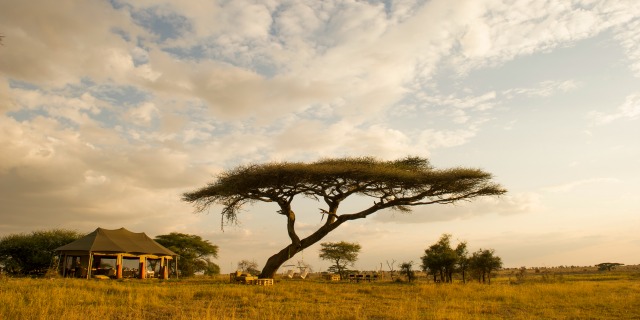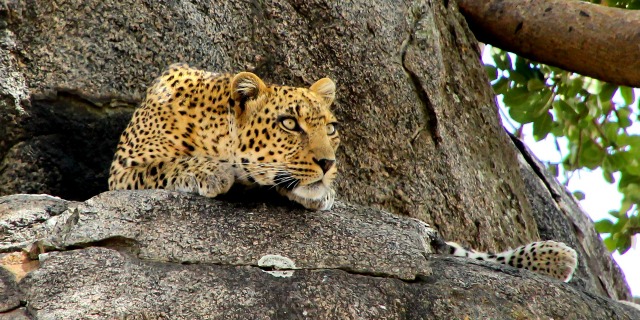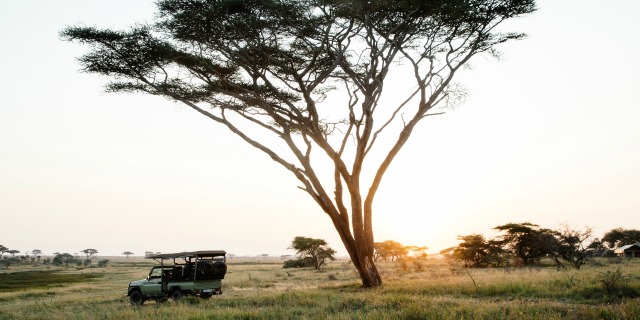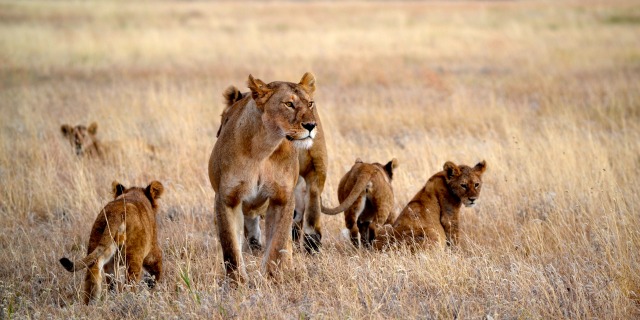 Namiri Plains Camp is one of the most isolated and secluded camps in the renowned Serengeti National Park. It is situated in the remote eastern section of the Park, in an area that was off-limits for 20 years to facilitate cheetah conservation and research. Accommodating only 16 guests, with no other camp within an hour's drive, visitors to Namiri Plains can enjoy some of the best apex predator viewing in the Serengeti, with unrivalled exclusivity.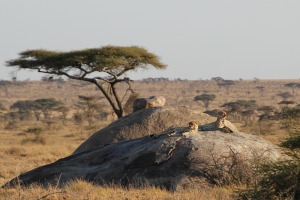 The terrain around Namiri Plains represents classic Serengeti scenery - an endless ocean of undulating grassland, punctuated by island-like "kopjes" where predators rest in the shade and survey the plains for prey. Plains game abounds, with large resident herds of gazelle sustaining predators year-round, and the vast herds of the Great Migration inundating the area in April/May on their journey northwards, and again in October-December when they return to the southern Serengeti.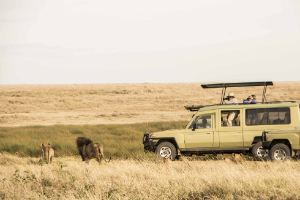 The primary activity focus at Namiri Plains Camp is game-drives in open safari vehicles to take advantage of the abundant wildlife. With charismatic subjects in a dramatic setting, this is a photographer's paradise. Walking safaris are also offered, for a more "hands-on" and intimate encounter with the Serengeti. Optional extra activities include early morning hot air ballooning and cultural visits to a remote village on the outskirts of the Serengeti.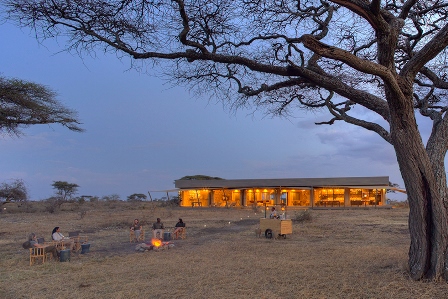 Common areas include a dining area and bar, spa, swimming pool, cozy den and information center. In the evening, guests gather to recount the day's adventures beside a camp fire before dinner, which is a three course silver service affair served in the spacious dining tent or under a glittering canopy of stars.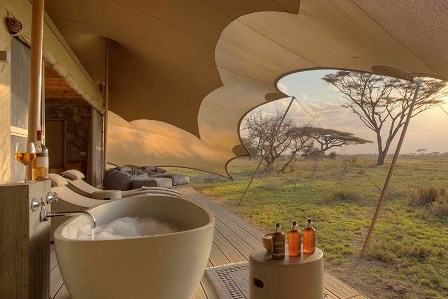 Accommodation at Namiri Plains consists of ten spacious and elegant tented rooms with classic Serengeti views, created using a mix of stone walls, wood and creamy-colored canvas, with contemporary styling. Rooms feature king-sized beds fitted with crisp linens and en suite bathrooms with waterfall showers. Each room also boasts an expansive deck with an indulgent bathtub overlooking the plains of the Serengeti.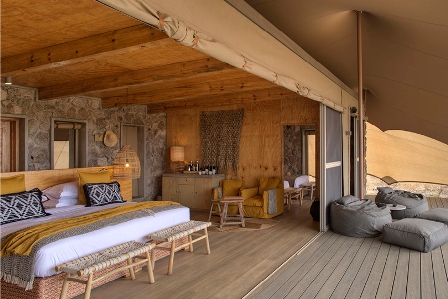 Namiri Plains Camp is a hidden gem that offers an elusive combination of the Serengeti's outstanding game-viewing and a sense of remoteness and seclusion that is more typical of a private conservancy. With just ten rooms, this intimate and authentic safari camp has a committed following among safari connoisseurs, and long-range planning is essential to secure space.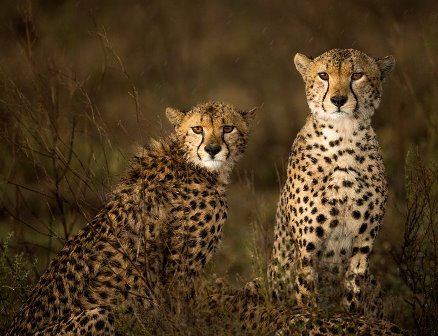 CONSERVATION DIMENSION
In addition to delivering a responsible tourism product that in itself benefits nature, wildlife and communities, Asilia Africa strives to maximise its positive impact in the areas in which it operates through a philosophy of collaborative conservation and development. As agents of change Asilia creates powerful partnerships with governments and leading conservation and community development focused organisations, wuch as National Geographic, The Nature Conservency and the Kenya Wildlife Trust, to create an impact beyond what a stand-alone safari company could achieve. Specifically, at Namiri Plains, the conservation initiative is to protect an area crucial to cheetah and other big cats. The Serengeti Cheetah Project has been based here since the 1970s. Guests have the opportunity to meet resident researchers and learn about the recent growth of the cheetah population, conservation of their habitat, and also assist researchers with identifying cheetahs seen during game drives.
For more information about Namiri Plains Camp call toll-free: 888.227.8311
or

email us

for Information



|

|

Share