Namiri Plains Camp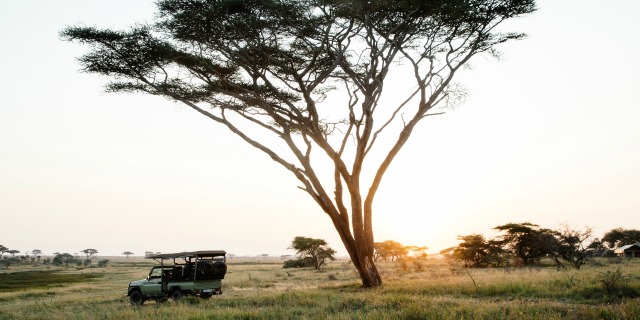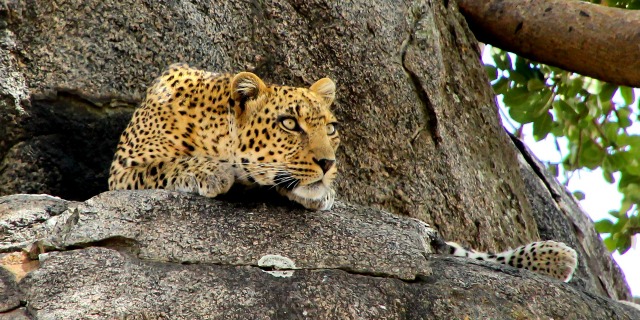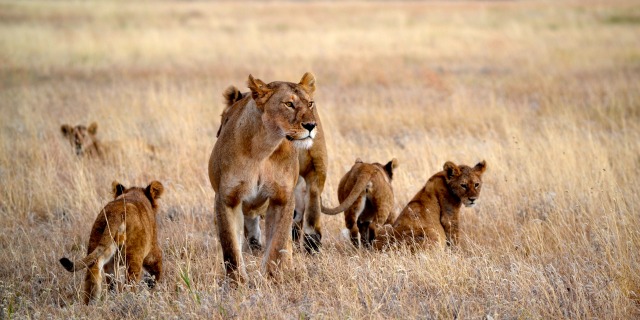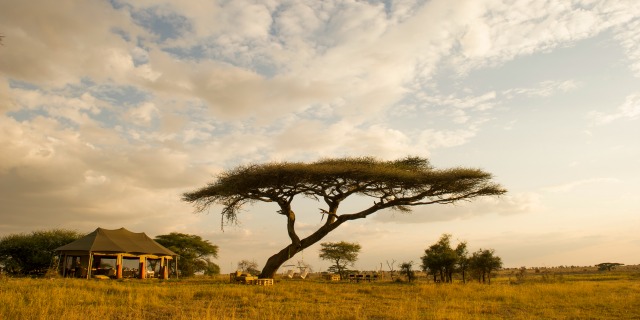 Namiri Plains Camp is one of the most isolated and secluded camps in the renowned Serengeti National Park. It is situated in the remote eastern section of the Park, in an area that was off-limits for 20 years to facilitate cheetah conservation and research. Accommodating only 16 guests, with no other camp within an hour's drive, visitors to Namiri Plains can enjoy some of the best apex predator viewing in the Serengeti, with unrivalled exclusivity.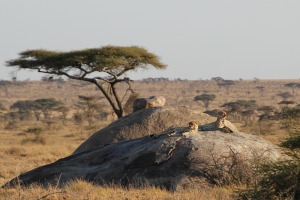 The terrain around Namiri Plains represents classic Serengeti scenery - an endless ocean of undulating grassland, punctuated by island-like "kopjes" where predators rest in the shade and survey the plains for prey. Plains game abounds, with large resident herds of gazelle sustaining predators year-round, and the vast herds of the Great Migration inundating the area in April/May on their journey northwards, and again in October-December when they return to the southern Serengeti.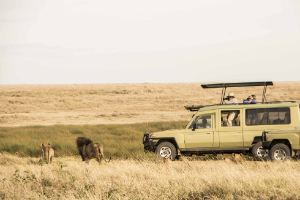 The primary activity focus at Namiri Plains Camp is game-drives in open safari vehicles to take advantage of the abundant wildlife. With charismatic subjects in a dramatic setting, this is a photographer's paradise. Walking safaris are also offered, for a more "hands-on" and intimate encounter with the Serengeti. Optional extra activities include early morning hot air ballooning and cultural visits to a remote village on the outskirts of the Serengeti.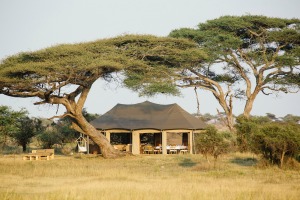 Namiri Plains is a small traditional safari camp tucked away in a grove of fever trees overlooking the savannah grasslands. A comfortable "mess tent" offers deep sofas and an outdoor seating area under the shade of giant acacia trees. In the evening, guest gather to recount the day's adventures beside the camp fire before dinner is served in the spacious candlelit dining tent or beneath a glittering panoply of stars.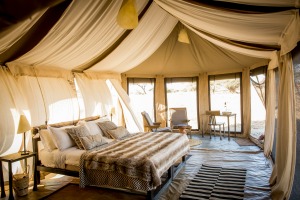 This exclusive camp features just eight elegant tented rooms, decorated in a neutral palette that compliments the sweeping plains. Each is comfortably appointed with a wooden king-sized bed, fine crisp linens, soft duvets, woven rugs, a veranda, and all the adornments one would expect at a classic vintage safari camp. Spacious en suite bathrooms boast both indoor and outdoor safari showers.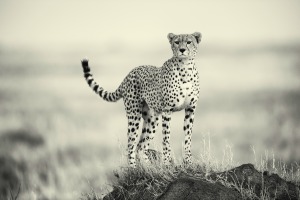 Namiri Plains Camp is a hidden gem that offers an elusive combination of the Serengeti's outstanding game-viewing and a sense of remoteness and seclusion that is more typical of a private conservancy. With just eight rooms, this intimate and authentic safari camp has a committed following among safari connoisseurs, and long-range planning is essential to secure space.
For more information about Namiri Plains Camp call toll-free: 888.227.8311
or

email us

for Information



|

|

Share