Hog Hollow Country House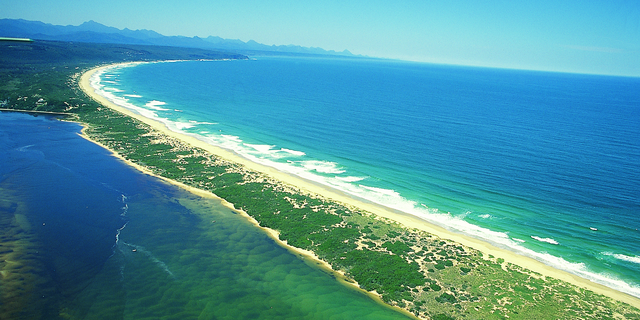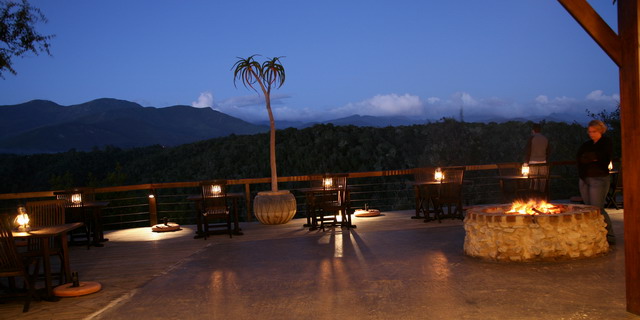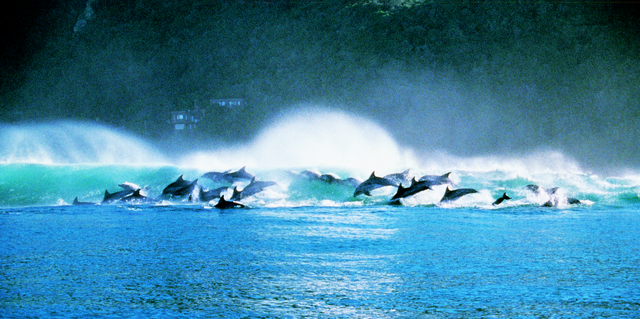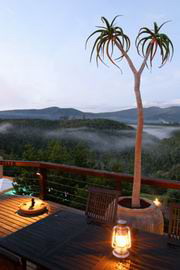 Hog Hollow Country Lodge is a very special mountain retreat, nestled on the edge of the Tsitsikamma forest a few miles north of Plettenberg Bay. It is far enough away from Plettenberg Bay to offer absolute privacy and exclusivity, but close enough to enjoy all the surrounding attractions. Hog Hollow has been declared a Private Nature Reserve, and its birdseye setting offers breathtaking views of the surrounding valley and the Tsitsikamma Mountain Range.
The main house boasts a wonderful collection of southeast Asian and African artifacts, spread throughout an open-plan living and dining area, the cozy sitting room, and the cheerful sun porch. Farmhouse breakfasts are taken on the sun porch or outside on the expansive wooden deck. Each evening a truly sumptuous dinner overseen by an inspired master-chef, is served by candlelight at an enormous yellow wood table, inspiring a delightful convivial ambience.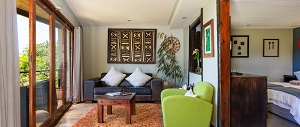 Accommodation consists of sixteen creative, architecturally interesting and very pleasing rooms, designed and constructed by owner Andy Fermor. These are separated into four types: one level rooms with a bed and bath; two-level rooms with the addition of a living room; free-standing cottages with sliding Japanese-style doors leading onto private decks; and a double-storey honeymoon suite, complete with a 'Juliet balcony' overlooking the Matjies River Gorge. All have uninterrupted views over the indigenous forests and Tsitsikamma Mountains.
The comfortable rooms are decorated in an eclectic African style, with clean lines, rich colors, naturally woven fabrics, African artifacts, and local hand-crafted woods. Each room has a private wooden deck, fitted with its own hammock and inviting wooden furniture, an en-suite bathroom with bath or shower, and a cozy ceramic wood stove for chilly nights. Delicately scented essential oils enhance the relaxing atmosphere.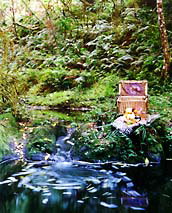 Hog Hollow is a Private Nature Reserve, offering wonderful opportunities to relax and absorb nature. Here you will discover exciting walking trails - original woodcutters' paths that will lead you through enchanted stretches of indigenous forest complete with Yellowwood, Blackwood, Proteas, and Fynbos. The reserve is also home to an abundant array of birds and smaller mammals, including monkeys, bushpigs, baboons, and bushbuck.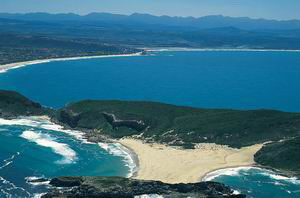 The area around Plettenberg Bay offers guests an even greater and more diverse selection of natural highlights and activities, all within easy reach of Hog Hollow. Mountain biking and horse-riding trails in the surrounding forests are easily organized, and there are more than 50 chartered and guided walks through the Tsitsikamma Forest. For the more adventurous, there is the opportunity to enjoy sea-kayaking in the bay, canoeing, windsurfing, scuba diving, paragliding, or the highest bungy jump in the world (over 700 feet!). The Storm's River Mouth Nature Reserve, with its spectacular scenery and stone-age cave sites, is just a few minutes' drive away. The area also boasts a local arts and crafts route, while the popular town of Knysna is only 40 minutes' drive away.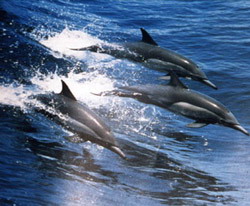 If it's sun, sea, and sand that you're after, Plettenberg Bay boasts one of South Africa's most beautiful beaches, and the warm Indian Ocean is a delight for swimming. One of the great highlights of Plettenberg Bay is its wealth of Marine life. Every year, from May to October, Southern Right Whales return from Antarctica to the safety of this sheltered enclave to breed and give birth to their young. During these months, Humpback Whales also make a stop in Plettenberg Bay en route to their breeding grounds off the coast of Mozambique. Bryde's Whales are permanent residents, while Orcas ('Killer Whales') are occasional visitors throughout the year. A huge colony of Cape Fur Seals inhabits the Bay, as do three different species of dolphins and four large species of sharks (including the fearsome Great White Shark).
Personalized service is assured by owners Debbie and Andy Fermor, who believe that turning their guests into friends is an essential ingredient to the Hog Hollow experience. Plettenberg Bay is unquestionably one of South Africa's great highlights, and Hog Hollow is a wonderful base from which to explore the area's fabulous natural beauty.
Conservation Dimension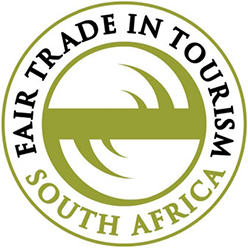 Hog Hollow Country House realizes that the tourism industry has a great responsibility to uphold eco-friendly practices. As such, Hog Hollow fills all staff positions locally from Kurland Village and equips staff members with diverse and extensive training. Further, Hog Hollow has provided the salary for a special needs teacher at the Kurland Primary School along with necessary educational resources. Hog Hollow also supports the local Sinethemba Gospel Choir in their musical production needs.
Through its exemplary environmental protection initiatives, Hog Hollow became an accredited Wilderness Foundation Green Leaf member and is a leading example in responsible energy consumption and innovative recycling. Hog Hollow is also accredited with Fair Trade in Tourism based on criteria of fair wages and working conditions combined with regard for the environment and human rights.
For more information about Hog Hollow Country House call toll-free: 888.227.8311
or

email us

for Information



|

|

Share