Gibbs Farm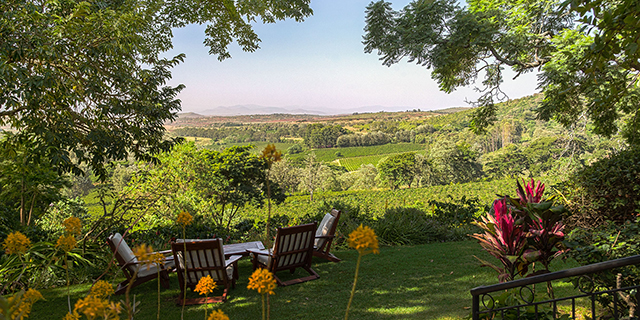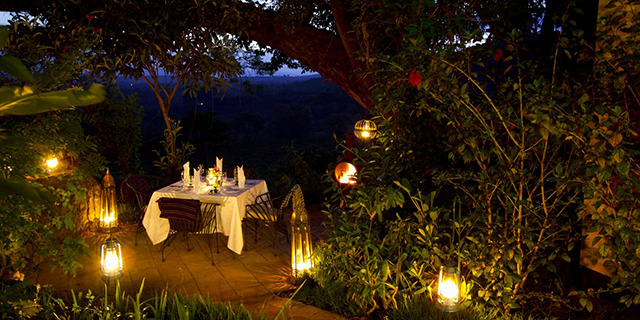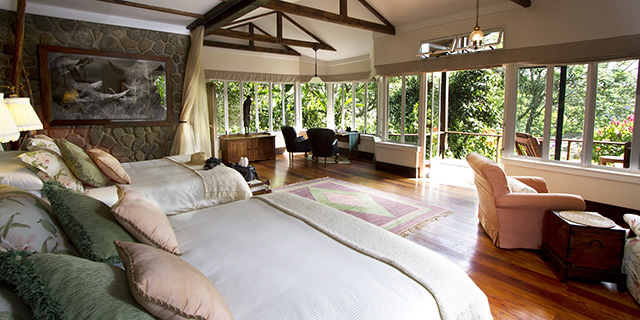 Situated on the forested south-eastern slope of the famous Ngorongoro Crater, and with beautiful views down the African Rift Valley, Gibb's Farm is a feast for the senses, and a serene and exclusive base from which to experience the wildlife, natural beauty, and cultural diversity of northern Tanzania.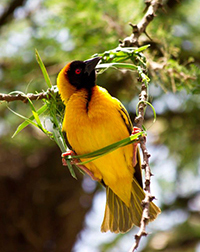 Established as a coffee plantation in the 1920s, Gibb's Farm covers over 80 acres of tranquility that exudes a sense of timelessness and belonging. Although the primary focus of any stay at Gibb's is to visit the nearby Ngorongoro Crater (the Park entrance is just 20 minutes away) and/or the beautiful Lake Manyara National Park, the unique highlight of the Farm is the diverse and holistic experience of nature and community in this high-altitude, equatorial paradise.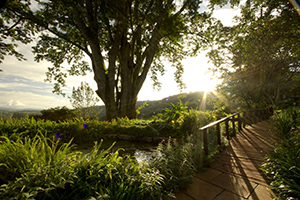 From hikes through the Ngorongoro Forest to coffee roasting and afternoon High Tea, guests are encouraged to immerse themselves in the bucolic beauty of the farm. Sip cocktails with an artist in residence or take a medicinal plant walk with a Maasai herbalist. A short stroll through the organic vegetable garden will bring you to the small village of Tloma, where you can visit the elemenary school and meet a family to learn more about Iraqw culture. End the day with a rejuvenating spa treatment followed by a sumptuous, candle-lit farm to table dinner.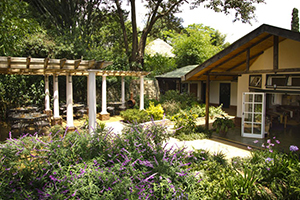 The experience at Gibb's Farm is authentically Colonial, with British and Tanzanian influences melding seamlessly into a welcoming "home away from home." Originally built in 1929, the historic farmhouse has been sensitively remodeled and features a charming cozy living room with original heavy wooden beams, red polished floors and an open fireplace, and two bright airy dining rooms. The verandah is the perfect place to enjoy the peaceful energy of the surrounding farmland, verdant gardens and sweeping views of the Rift Valley, perhaps with a glass of wine or mug of organic roasted coffee from the farm.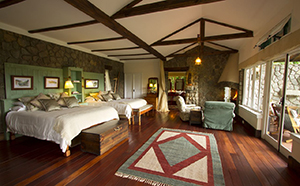 There are seventeen gracious guest cottages, each created in a unique theme and richly appointed with eucalyptus floors, hand-crafted furniture, local artwork commissioned through the farm's artist-in-residence program, indoor and outdoor showers, a fireplace and a private verandah. Spa treatments are offered in the privacy of your cottage utilizing indigenous Maasai healing techniques to promote a sense of sublime relaxation and well-being.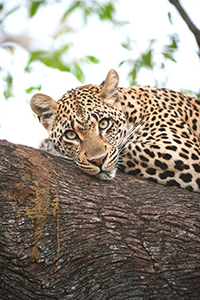 Gibb's Farm is an elegant and rejuvenating haven of tranquility that perfectly complements a Serengeti safari. The scenic setting, the idyllic beauty of the farm, and the authentic cultural exposure provide a sophisticated interlude from the bush, while the Farm's convenient location facilitates safari continuity, allowing quick access to the Ngorongoro Crater and an easy day trip to Lake Manyara.
For more information about Gibbs Farm call toll-free: 888.227.8311
or

email us

for Information



|

|

Share