Shumba Camp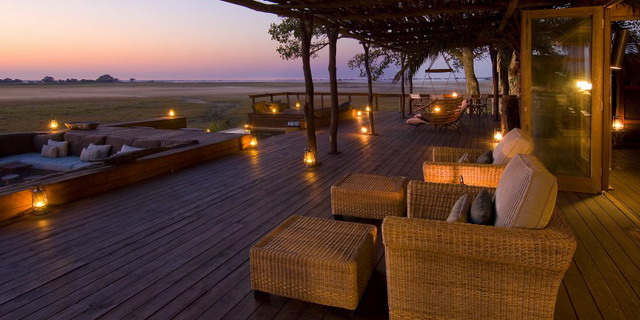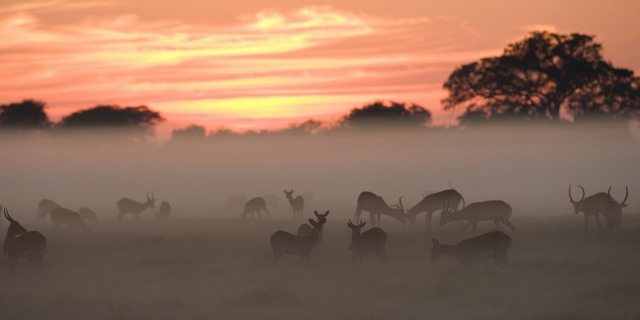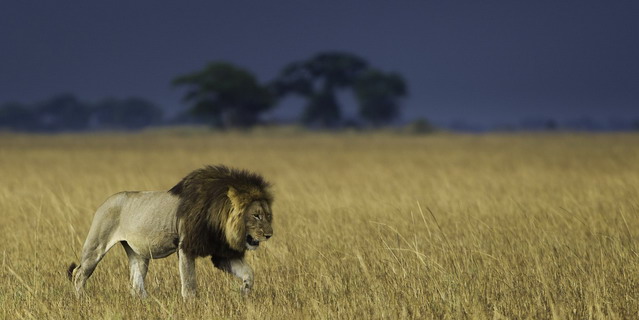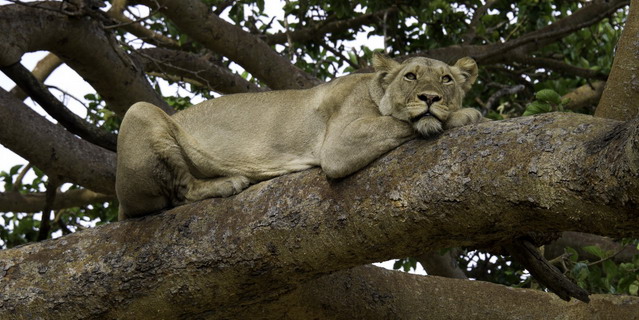 Shumba is an elegant and stylish camp located on a small island in the middle of the vast Busanga Plains. This is a remote pristine area in the extreme north of Kafue National Park, best accessed by helicopter and offering an unforgettable combination of scenic beauty and bountiful wildlife
The habitat of the Busanga Plains is characterized by grass floodplains interspersed with palm 'islands', reminiscent of Botswana's Okavango Delta. During the rainy season, the plains fill with flood water from the Lufupa River, and become inaccessible. As the dry season progresses, the floods pull back, leaving first a mini delta, then wide open grasslands populated by large herds of plains game and attendant predators. With Shumba Camp's 360 degree view of the plains, guests can enjoy spectacular game-viewing without leaving camp.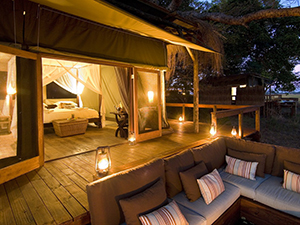 Accommodation at Shumba Camp is comprised of six spacious and luxurious safari tents raised on wooden platforms. Large screened doors lead onto a wide wooden deck with panoramic views of the surrounding plains. Romantic four poster beds draped in netting, antique silver soap dishes, tea sets, and other miscellany bolster the nostalgic ambiance. At night the camp is lit by kerosene lamps and candles which, in combination with the cacophony of wildlife sounds emanating from the Plains, makes for a magical safari atmosphere.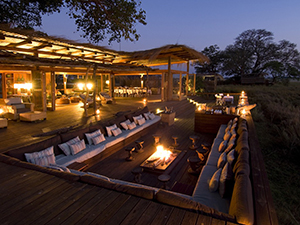 The main area is reached by raised wooden walkways and features an eclectic bar, sitting area, library and extensive deck with a fireplace for chilly mornings and evenings, as well as a plunge pool. Enormous slabs of polished wood create the bar, its organic earthy characteristics offset by classic silver trays with crystal decanters offering a selection of sherry and port. Dramatic pieces of quartz, indigenous sculptures, groupings of drums, pots, shields and masks accent the comfortable soft furnishings and create a warm yet stylish setting.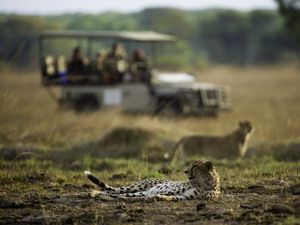 The open grasslands of the Busanga Plains offer an ideal habitat for grazers, and the area supports high concentrations of plains game. In addition to the ever present puku and lechwe, large herds of Cape buffalo, zebra, and wildebeest congregate on the plains as the dry season progresses. These herds in turn sustain a strong population of predators, and the Busanga Plains area offers fantastic opportunities for lion and cheetah viewing. With 390 recorded avian species, including several that are rare and/or endemic, Busanga Plains is also a birding paradise. Activities at Shumba Camp focus on this abundance of wildlife, and guests spend most of their time on game-drive in open safari vehicles with experienced professional guides; both daytime and night-time drives are conducted. Walking is also offered.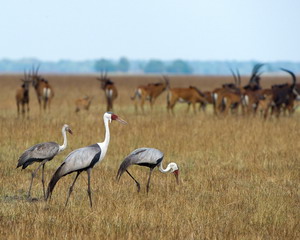 An interesting, and very rare phenomenon of this area is the tree-climbing habit of the lions. Theories abound to account for this very uncharacteristic behavior (which is virtually unique to the lions of the Busanga Plains), but it is a phenomenon that is poorly understood. Guests travelling from late September to November have the greatest likelihood of seeing the spectacle of large adult lions high in the branches of trees. Rarities abound on the Busanga Plains. Packs of the endangered African wild dog often den in the area, attracted by the abundance of prey. Other species not common elsewhere include Lichtenstein's hartebeest, roan antelope, Defassa waterbuck and oribi.
Conservation Dimension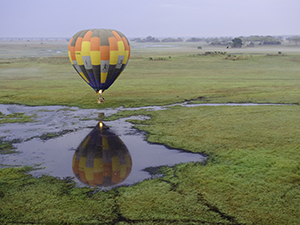 Due to the vast and inaccessible nature of the Park, and the very limited resources of the Zambian Wildlife Authority (ZAWA), Kafue has historically been one Zambia's most heavily poached National Park's. With the arrival of Wilderness Safaris in 2005, the situation changed dramatically. Literally millions of US Dollars have been invested by Wilderness as well as international donor organizations to improve infrastructure and provide ZAWA and local communities with the resources (and incentive) to end the poaching. Helicopters now patrol Kafue during the rainy season, coordinating with game scouts (many of whom are former poachers) on the ground. It is no exaggeration to say that the conservation efforts underway in Kafue are some of the most exciting in southern Africa, and the potential of this huge Park as a haven for Africa's embattled wildlife (and a world class safari destination) is almost boundless.
For more information about Shumba Camp call toll-free: 888.227.8311
or

email us

for Information



|

|

Share