Busanga Bush Camp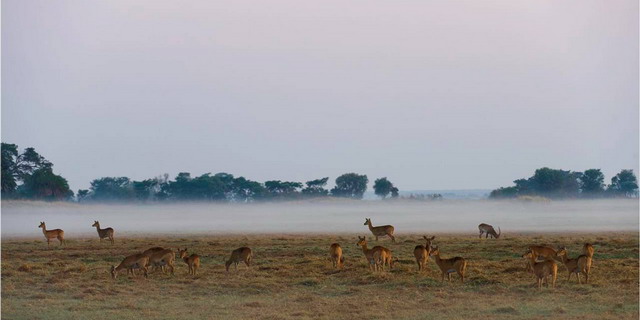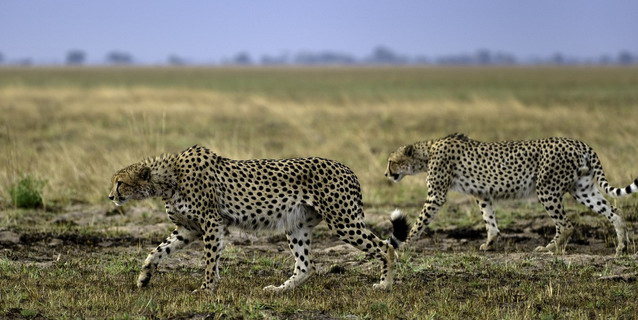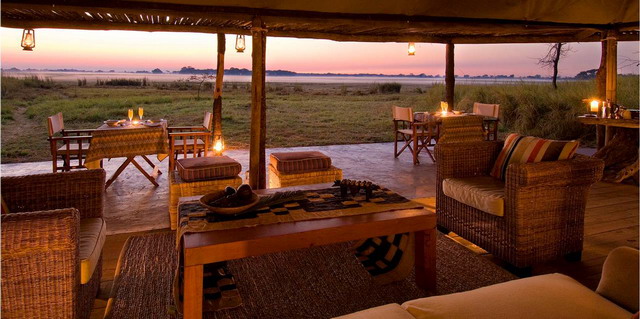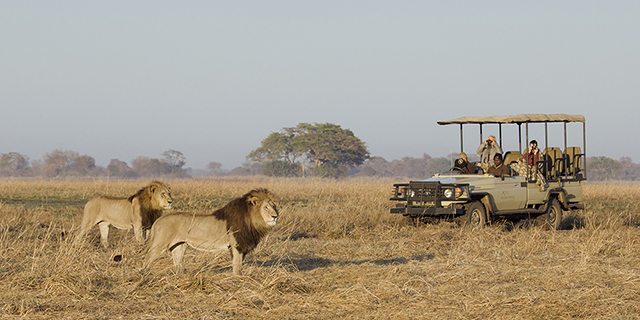 Busanga Bush Camp is very well located on a wooded 'island' overlooking the vast Busanga Plains, in the north-western sector of Zambia's Kafue National Park - one of Africa's largest National Parks.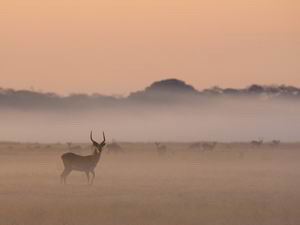 The habitat of the Busanga Plains is characterized by open grass floodplains, with interspersed palm 'islands', and is very reminiscent of Botswana's Okavango Delta. During the rainy season, the plains fill up with flood water from the Lufupa River, and become inaccessible. As the dry season progresses, the floods pull back, leaving first a mini delta, then wide open grass plains.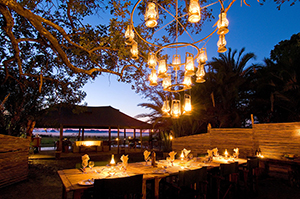 Accommodation at Busanga Bush Camp is in four traditional canvas, reed and thatch safari chalets. Each chalet features fully plumbed en suite facilities, comfortable beds, breezy mosquito netting and wide doors connecting to a private veranda. There is a large nostalgic "mess tent" with a dining table, bar, and sitting area. In the evenings the entire camp is bathed in flickering light from kerosene lamps and candles, which brings to life the romantic "Out of Africa" ambience.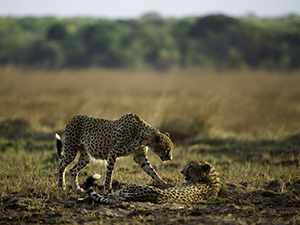 The open grasslands of the Busanga Plains make an ideal habitat for herbivores, and supports high concentrations of plains game. These herds in turn attract an abundance of predators, and the Busanga Plains area offers fantastic opportunities to view lion and cheetah. Activities at Busanga Bush Camp focus on this plenitude of game, and guests spend most of their time on game-drive in open safari vehicles; both daytime and night-time drives are conducted.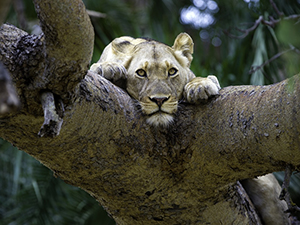 An interesting, and very rare phenomenon of this area is the tree-climbing habits of the lions. Theories abound to account for this very uncharacteristic behavior (which is virtually unique to the lions of the Busanga Plains), but it is a phenomenon that is poorly understood. Guests travelling from late September to early November have the greatest likelihood of seeing the spectacle of large adult lions perched high in the branches of trees.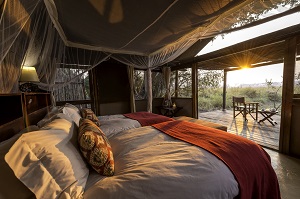 Busanga Bush Camp is a refreshingly traditional Zambian safari camp. It is rebuilt every year once the floods on the Busanga Plains have subsided and, while offering all the basic comforts, the camp evokes rustic simplicity. In combination with the interesting game-viewing, the style and remoteness of the camp make it one of our favorite choices for a classic safari experience.
Conservation Dimension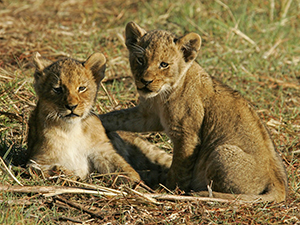 Seeking out new ways of partnering with the local people to care for the environment, Wilderness Safaris has created a model of success at Busanga Bush Camp in the Kafue National Park. During the camp's construction, more than 150 laborers from villages in the area were employed, and upon opening over 130 permanent ecotourism positions were filled locally – including eight permanent anti-poaching scouts. Wilderness Safari's focused efforts on community involvement, energy saving systems and wildlife protection has resulted in a steady growth of game numbers over the years.
For more information about Busanga Bush Camp call toll-free: 888.227.8311
or

email us

for Information



|

|

Share