Savuti Camp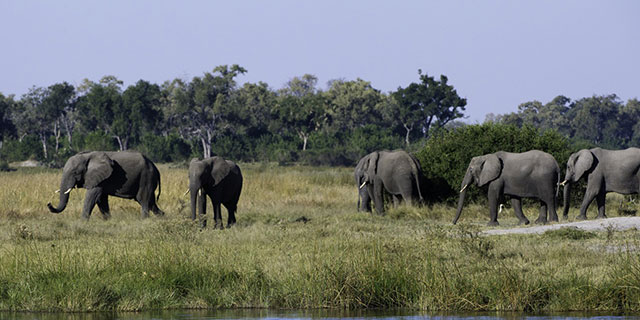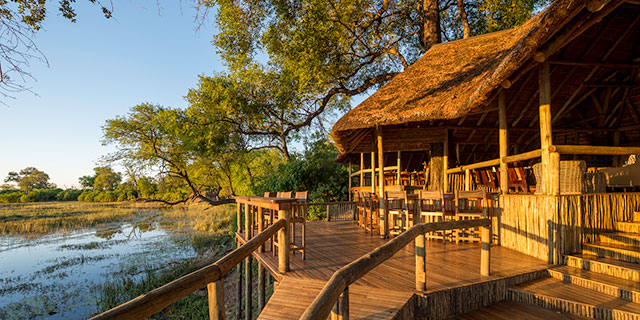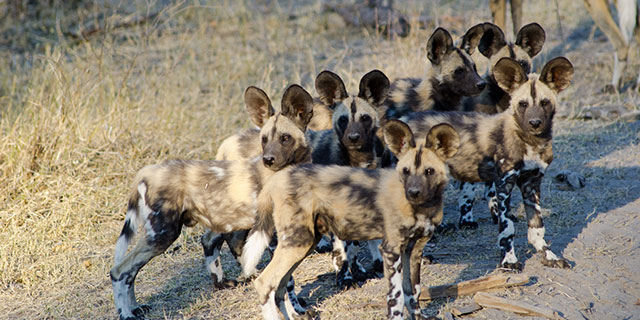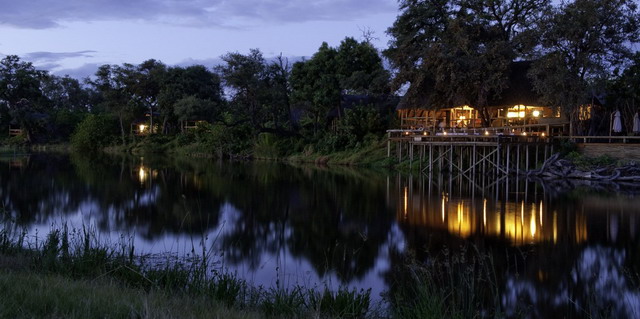 Savuti Camp is situated on a private concession in the Linyanti Reserve, just to the west of Chobe National Park. It is located along the legendary Savuti Channel, an ephemeral river that flows intermittently in cycles of roughly 25 years; the river started flowing again in 2008 for the first time since 1984, completely transforming the formerly dry channel in front of camp.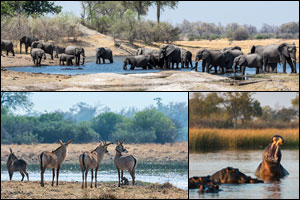 The channel, with its mixture of grassland and waterway, is famous for the enormous herds of elephant that wonder across from the adjacent Chobe Park, as well as its large number of predators that follow grazers down to the river. Other less common species such as Roan and Sable Antelope also occur within the concession.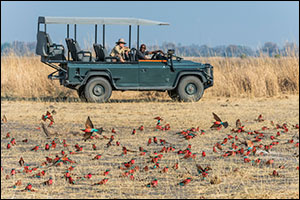 Game-drive safaris at Savuti are conducted in specially adapted open Landrovers carrying a maximum of seven guests, with professional guides to help find animals, and then provide interesting information and facts about Africa's spectacular wildlife. Because Savuti Camp falls outside the boundaries of Chobe Park, activities are not limited to the rules and regulations of Chobe, and the camp also offers guided walks and night-drives. The small size of Savuti Camp makes for fantastic flexibility, and activities can be tailor-made to preference.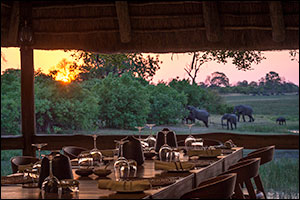 In addition to game-drives and walks, guests can enjoy excellent game-viewing from their private tented rooms (as well as from various 'hides' on the concession). The Savuti Channel is the only permanent source of water for miles, and therefore attracts a large number of animals. The expansive communal area, functioning as a living room, dining room and bar, is shaded by cool thatch and looks directly across the Savuti channel. A refreshing plunge pool is a siesta-time attraction. Dinner is often served on the large, open deck in front of camp, under a blanket of stars. Afterward, guests retire fireside to enjoy the ambiance of safari life.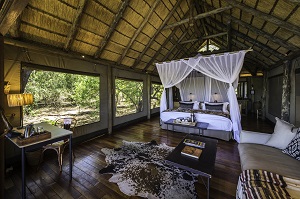 Despite it's impressive scale, Savuti Camp is a small camp providing accommodation in just seven luxuriously-appointed tented rooms. All are tastefully decorated using natural materials and neutral colors befitting their setting. 'Cathedral ceilings' create an airy sense of space and grandeur, while earthy leathers and sisal are grounding influences. Gleaming copper twin basins and polished brass taps reflected in a gigantic mirror framed in dark polished hard-wood create drama in the en suite bathroom. Each tent is set on raised wooden decking, affording exclusive views onto the camp's active waterhole.
Savuti Camp has an intimate and authentic feel, and is the perfect base from which to explore the fascinating game-rich Savuti channel.
Conservation Dimension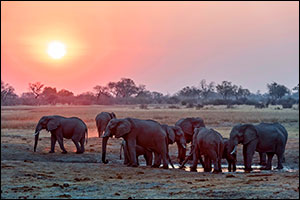 The concession to the Linyanti Reserve belongs to a leading southern Africa conservation figure, and the reserve is managed by Wilderness Safaris, one of the most ecologically-minded camp operators in southern Africa. Although hunting is technically permitted on the concession, the owner and managers have waived their rights to allow hunting on the Reserve, thereby foregoing around US$1.2 million in annual revenues so that the animals have the best possible opportunity to prosper, and guests have the best possible game-viewing experience. Staff are also involved in game counts and censuses to monitor the conservation efforts on the reserve.
For more information about Savuti Camp call toll-free: 888.227.8311
or

email us

for Information



|

|

Share