Kwando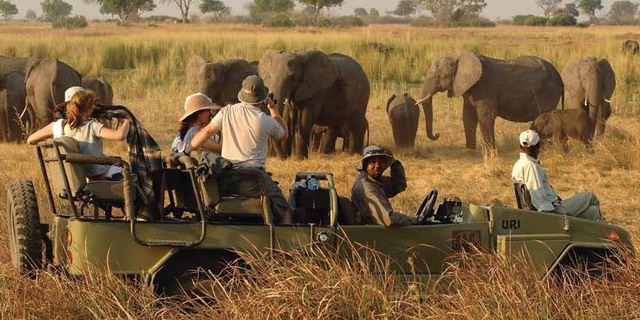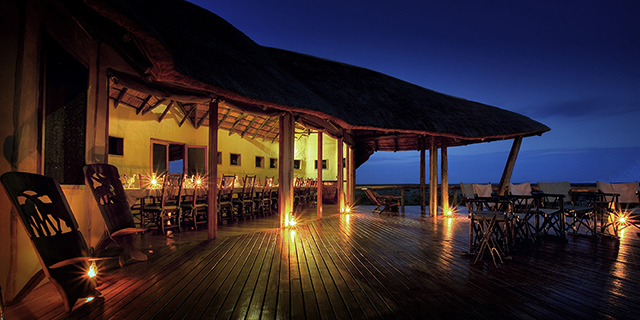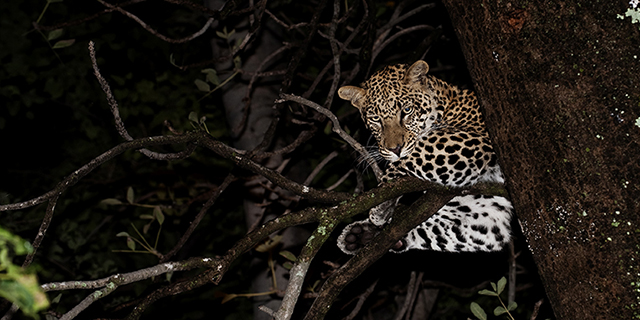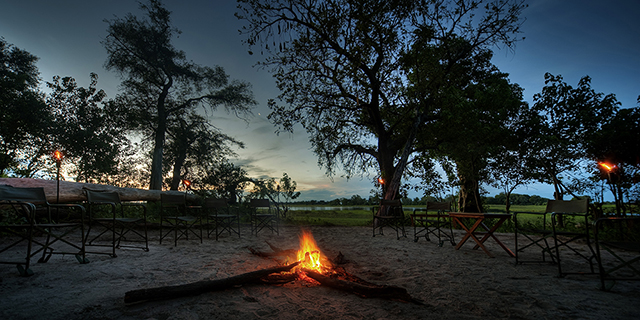 Kwando is an enormous private concession, covering over half a million acres in the northern wilderness of Botswana, and incorporating some 50 miles of river-frontage along the beautiful Kwando River. The Kwando River, lifeblood of the Linyanti, Savuti, and Chobe systems, rises with the Okavango River in the Angolan Highlands. These two important rivers flow side by side for over 600 miles, bringing life to this vast wilderness.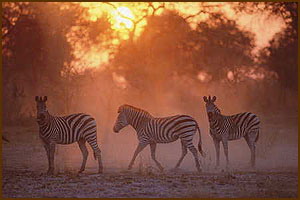 Stretching southwards from the banks of the Kwando River, the concession encompasses pristine wetlands, riverine forest, grasslands, and Mopane woodland. This is a remote area, criss-crossed by centuries-old migratory trails of elephant, buffalo, zebra and wildebeest which move unhindered between the Okavango Delta to the south, Chobe Park to the east, and the open African wilderness to the north.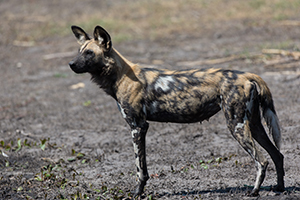 Kwando is most noted for its huge elephant and buffalo herds, boasting one of the highest concentrations of these large mammals in Africa. Predators are abundant with large numbers of lion, wild dog, hyena, leopard, and cheetah, as well as many of the smaller predators and plains game (including zebra and giraffe). The Kwando River teems with hippos and crocodiles, and over 320 species of bird have been recorded on the concession.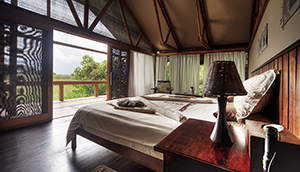 Kwando boasts two beautiful camps in dramatically different settings. Lagoon Camp lies on the shady banks of the Kwando River among tall and ancient African ebony and marula trees, under the watchful gaze of the resident hippos. There are eight spacious tented rooms at Lagoon Camp - each elegantly decorated with en-suite bathrooms fitted in teak, and atmospheric outdoor showers. Each tent has a balcony with comfortable chairs from which to imbibe the safari ambiance.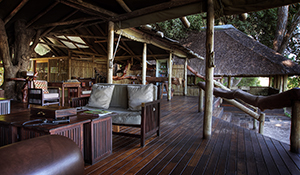 Lebala Camp is the ultimate in safari style and luxury. Its eight elegant and spacious tents are built on raised teak decks and have been specially designed to offer maximum comfort and privacy. The tents have an entrance foyer with a reading and writing area, crisp white hand-embroidered linen on the beds, en-suite bathrooms with Victorian claw-foot bathtubs, and "his and hers" wash basins set in a long teak commode. The bathrooms lead out to a reed-enclosed open air shower. Each tent has its own sun deck which affords endless vistas across the vast plains.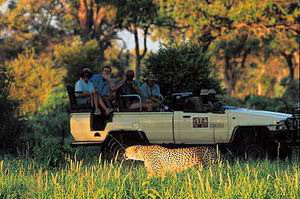 Activities at the two lodges involve game-drives, nature walks, boat cruises (at Lagoon Lodge), and fishing for Tiger fish and Bream. Game-drives are conducted in specially adapted open safari vehicles, carrying a maximum of six guests. Being a private concession, only guests at the Kwando Lodges are allowed access to this land.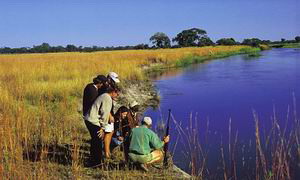 On all activities, guests are accompanied by specialist guides, who are there to ensure that your encounters with Africa's wilderness and wildlife are interesting, informative, and safe; Kwando is well known for the quality of its guides. Being on private land outside the National Parks, Kwando is not restricted by Park rules, allowing for the tracking of animals off-road as well as night game drives.
Kwando is one of the largest, most remote, and most untouched privately-run wildlife areas in Africa. It forms part of one of the greatest eco-systems on earth, covering the whole of northern Botswana and incorporating the Okavango Delta, Chobe, Savuti, and the Linyanti Swamps. Furthermore, it offers two very exclusive and tastefully decorated camps, between them accommodating a maximum of only 28 guests on half a million acres!
Conservation Dimension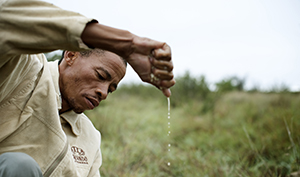 Kwando Camp utilizes leading technology in its facilities to maintain a minimal environmental impact. The camp is strategically constructed to rely on solar energy. Waste water is thoroughly treated before being returned to the ground to ensure no harmful chemicals or waste by-products are transferred into the environment. Kwando also enables staff development opportunities and supports Lady Khama Charitable Trust, which reaches out to vulnerable children and women in Botswana.
For more information about Kwando call toll-free: 888.227.8311
or

email us

for Information


|

|

Share