Rovos Rail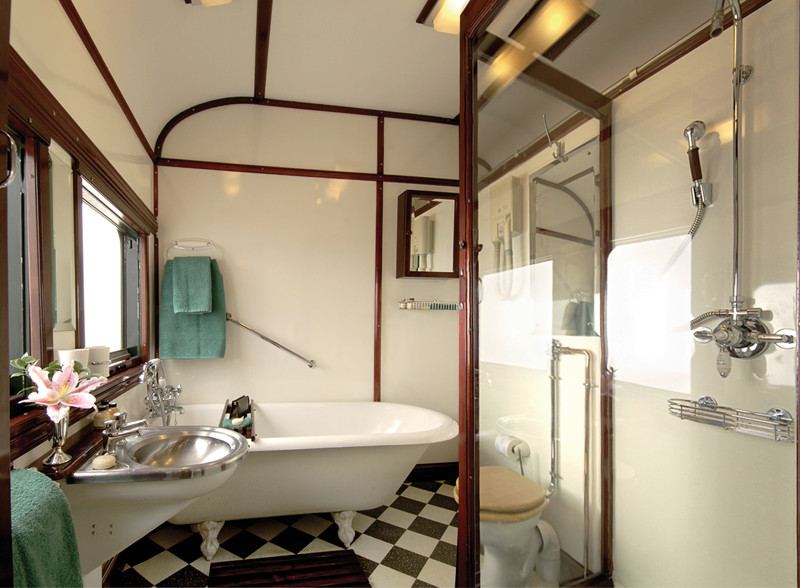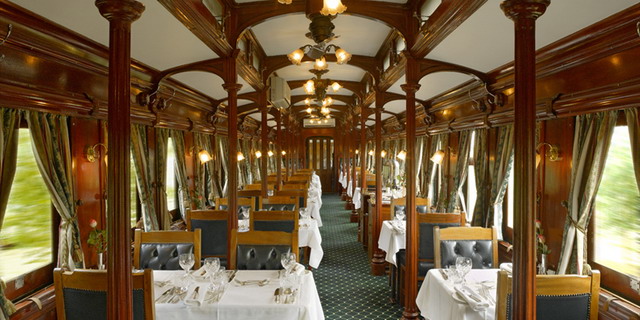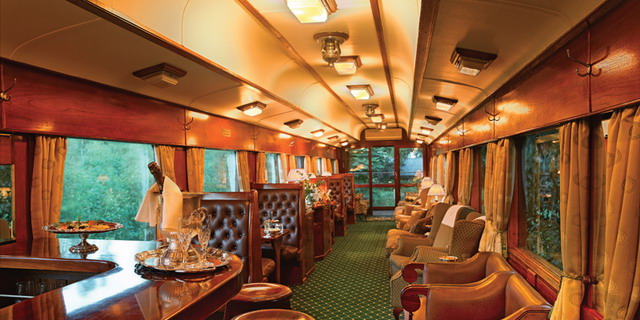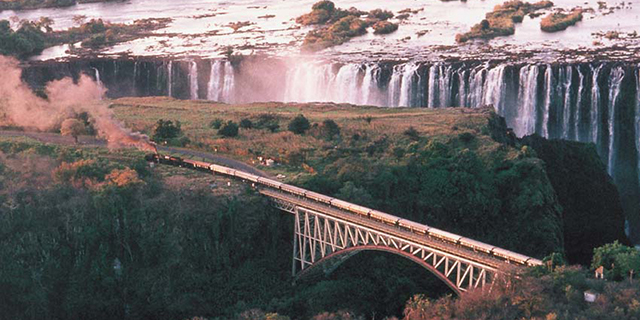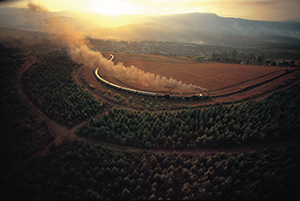 Rovos Rail is synonymous with the romance of a bygone era, when privileged travelers experienced the magic and mystery of Africa in a relaxed and elegant manner. In old-fashioned luxury and style, the Pride of Africa links some of the continent's greatest destinations and explores some of its most splendid scenery - from the game reserves of South Africa's lowveld to the mighty Victoria Falls, from the desert landscape of Namibia and the stark beauty of the Karoo, to the magnificent garden route along the Cape South Coast.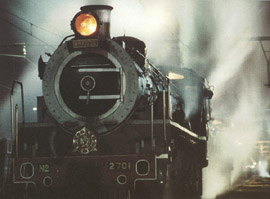 Aboard the train, leisure is paramount. To ensure that the service is exemplary and the atmosphere exclusive, no more than 72 passengers will ever undertake a journey aboard Rovos. A hostess is on duty 24 hours a day, and full bar with room service is available at all times. The coaches themselves are all historic wood-paneled carriages that have been carefully and beautifully restored to their former grandeur; they are hauled by steam, diesel, and electric locomotives at various stages of the journey.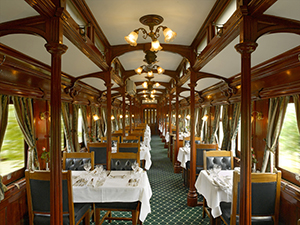 Exquisite pillared dining cars are a signature feature of Rovos Rail trains. Each one has a proud history and has been meticulously restored from a derelict state. Fine china, crisp linen, silver service and evening candlelight are the perfect complements to the carriages' mahogany paneling. Cuisine is five star and the wine list extensive. Dressing for dinner is an appropriate and delightful return to tradition.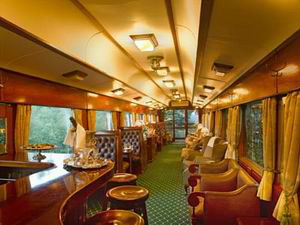 Observation cars are another special feature of Rovos Rail. Each is glass-ended with an open balcony, and offers a wonderful vantage point from which to watch the wonders of Africa slowly glide by, whilst enjoying a cup of tea or a glass of afternoon sherry.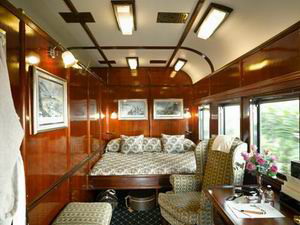 Accommodation on Rovos is superb! Rovos Rail's sleeper coaches contain the largest train suites in the world. Relax in the privacy, comfort and historic ambiance of the spacious "Deluxe Suites," each with a perfect blend of Edwardian style and modern comfort and convenience. The "Royal Suites" comprise half a car each, and, while the Deluxe Suites have a full en-suite bathroom with a shower, the Royal variety boasts both a shower and free standing Victorian bath (as well as a private lounge area)!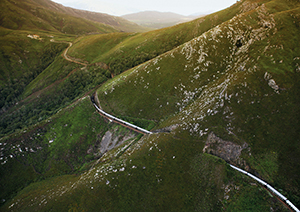 In spite of all its style, elegance, and luxury, Rovos is not at all staid, and the atmosphere remains light-hearted and fun - guests are provided with goggles, for example, so that they can lean out of the window and feel the wind rushing by.
True, the train clickity-clacks over the rails, but that is part of its charm. We think Rovos is a glorious way to travel, offering the perfect environment in which to observe and reflect on Africa's magical charms whilst being shrouded in Belle Époque elegance.
For more information about Rovos Rail call toll-free: 888.227.8311
or

email us

for Information



|

|

Share