Cleopatra Mountain Farmhouse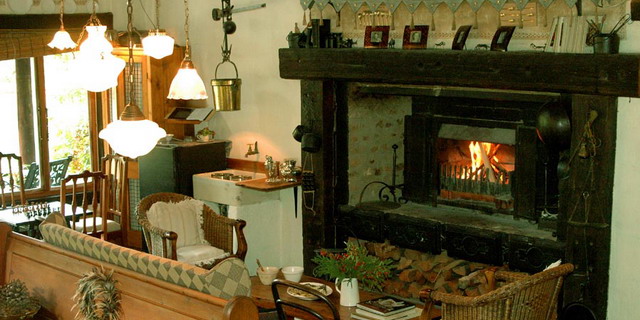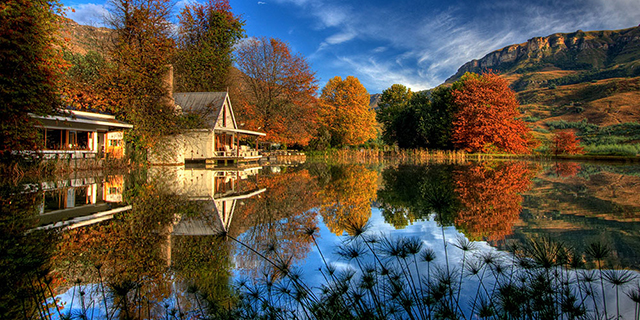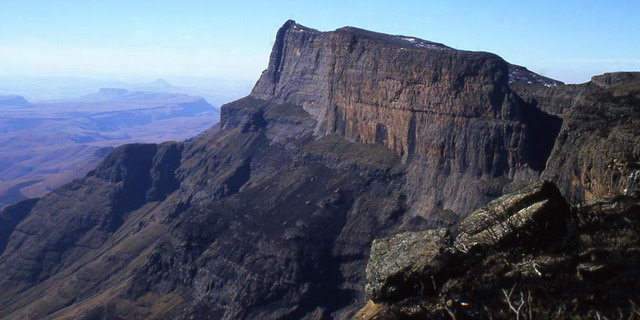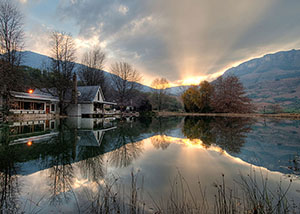 Cleopatra Mountain Farmhouse is an intimate gourmet getaway, a tranquil refuge nestled in the scenic Drakensberg Mountains. Originally used only as a small cooking school, Cleopatra now features eight cozy guest rooms and a stunningly situated dining room cantilevered over a crystal clear dam with magnificent views of the mountains. Cleopatra also offers a self-catering cottage a kilometer away from the Farmhouse perched beside the Klein-Mooi river, and an exclusive use villa steeped in luxury that can accomodate 12 guests.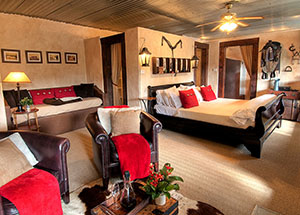 The spacious rooms occupying the former stables are charmingly unique, each individually decorated with creative flair. All have snug down duvets and pillows, fresh, crisp cotton sheets and mohair blankets. Large claw foot bathtubs and heated towel rails ensure a feeling of comfort and luxury. Attention to detail is omnipresent, with freshly cut flowers, tea, coffee and cakes in every room . Wake to a spectacular view of mist covered mountains emerging in the early morning sun and make your way to a delightful breakfast in the flower filled dining room.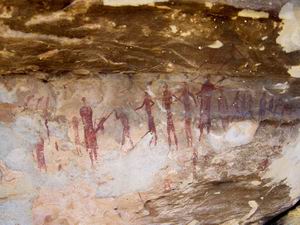 Cleopatra enjoys an especially private location, in the heart of South Africa's towering Drakensberg Mountains. The Farmhouse is directly adjacent to the Highmoor Nature Reserve, where guests can enjoy hiking along nature trails, past crystal clear rock pools and waterfalls, with the chance of viewing some of the Reserve's many species of birds and smaller mammals. Horse-riding adn trout fishing can be arranged, and Cleopatra is just a short drive from Giant's Castle Nature Reserve, one of the most spectacular parts of the Drakensberg and home to some of Southern Africa's most important San Bushman rock art sites.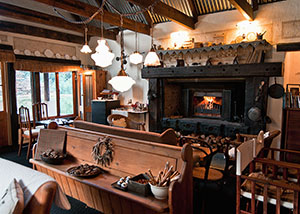 After a day of hiking and exploring, you will be ready for a truly exceptional dining experience. Take the opportunity to choose just the right bottle of wine from the walls of an extensive cellar, deep underground. Then, relax and enjoy the ambiance as you partake in a six course gourmet feast, designed and often prepared by the owners, Richard and Mouse Poynton. The Poyntons have worked and studied extensively throughout Europe under the continent's leading chefs, and are famous throughout South Africa for their remarkable culinary skills.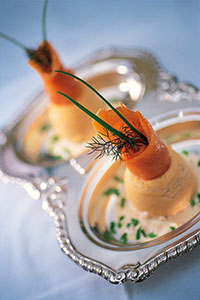 Cleopatra is intimate, personal and very welcoming, as well as an unforgettable gourmet adventure. We think that is the perfect base from which to explore the heart of the stunning Drakensberg Mountain Range, while savoring some of the most delicious cuisine in South Africa.
For more information about Cleopatra Mountain Farmhouse call toll-free: 888.227.8311
or

email us

for Information



|

|

Share