Azura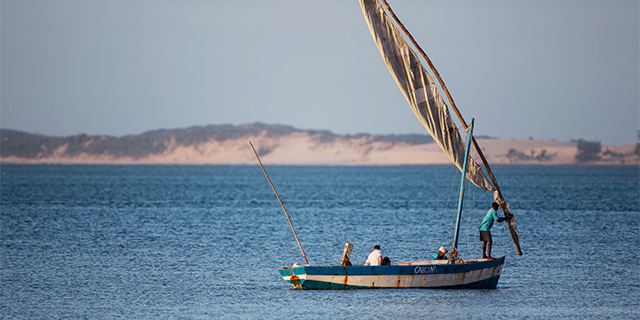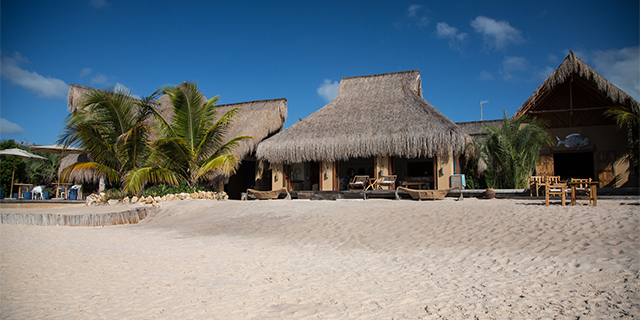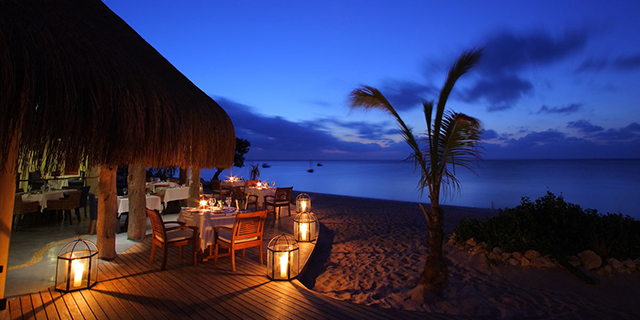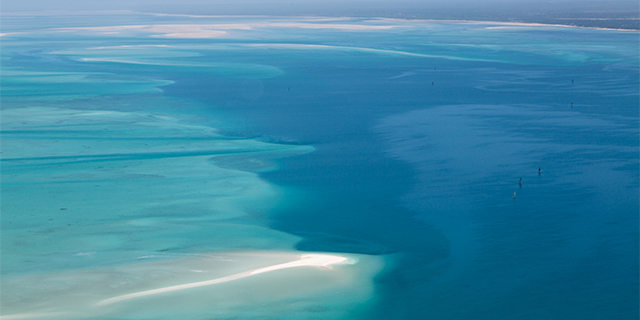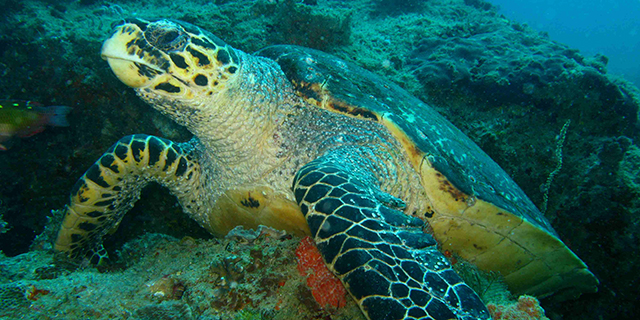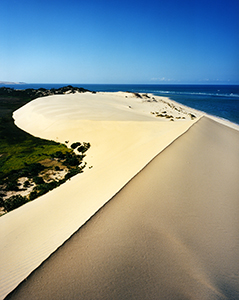 Azura is located on Benguerra Island within the Bazaruto Marine National Park of Mozambique. Washed by the warm waters of the Indian Ocean, this tropical Archipelago has been a National Park since the early 1970s, and is home to a dizzying array of fauna and flora. The pelagic waters surrounding the Archipelago play host to a multitude of game fish, while the pristine coral reefs are home to a wealth of living organisms. The marine eco-system is enhanced by tidal flats and marine grass meadows, providing ideal habitat for the endangered dugong.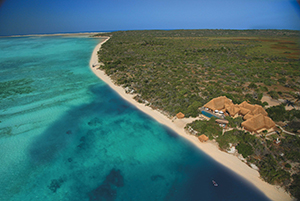 One's first impression on flying into Benguerra is shaped by the turquoise ocean and pearl-white beaches - this is the quintessential tropical island paradise! And with just three small lodges on the 22 square mile island, exclusivity is guaranteed. The Island's eco-system comprises forests and savanna, with three fresh water lakes (complete with crocodiles). To round out the "African island experience", Benguerra is also home to a number of small, subsistence fishing villages, offering cultural insight into a traditional way of life that has changed little over hundreds of years.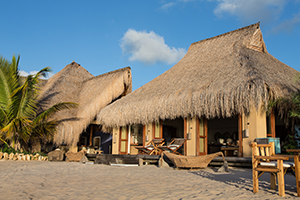 Guests at Azura are accommodated in 20 handcrafted villas set just footsteps from the beach, yet secluded amidst an indigenous garden sanctuary. The spacious structures are supported by locally sourced wooden beams beneath a thatched roof, combining the best of indigenous architecture and modern convenience, and creating a seamless fusion of indoor and outdoor space.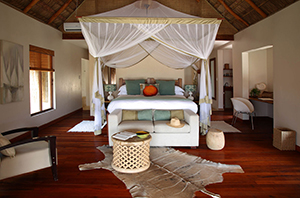 Interiors are luxurious and stylish, featuring traditional Mozambican artwork, air conditioning, fans, comfortable king-size beds with Egyptian cotton percale bed linen, an extensive bathroom with double showers and vanities, as well as an outdoor shower. Step through the large, retractable glass doors and relax on your spacious, undercover deck with daybed, or soak in your private infinity pool. Every villa also has its own private beachside sala for the ultimate in barefoot luxury, serviced by a dedicated Mozambican host who will serve your drinks and meals, arrange activities and join you on excursions, as requested.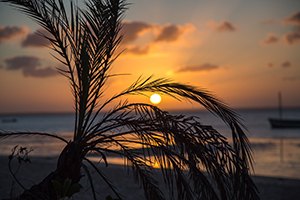 Common areas take full advantage of the azure ocean-views, open in plan and decorated with cool contemporary textiles as the perfect place to enjoy cocktails, dining, or reading. Also, enjoy a relaxing visit to Azura's tranquil spa for one of their signature treatments overlooking the Indian Ocean.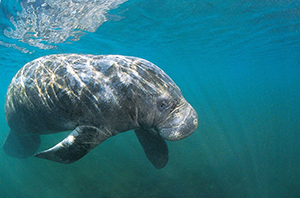 More active pursuits include visits to magnificent reefs for scuba diving and snorkeling, ocean excursions to glimpse migrating whales, dolphins, and the elusive and protected dugong, along with fishing opportunities for marlin, sailfish and tuna. On land, towering sand dunes give way to indigenous bush abundant with local flora and fauna waiting to be discovered.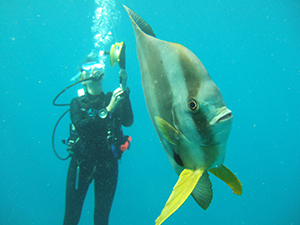 Azura is the most exclusive and elegant beach lodge in the pristine Bazaruto Archipelago, southern Africa's most accessible tropical island destination. The lodge supplements its ideal location with excellent facilities and outstanding service to provide a world-class beach experience that perfectly complements any of the region's top safari destinations.
Conservation Dimension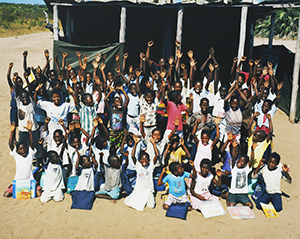 Community involvement and environmental conscientiousness are driving forces at Azura. From the initial stages of its development, Azura enlisted the expertise of environmental specialists, and employed local islanders for construction, to minimize impact on the sensitive Bazaruto ecosystem, and provide tangible economic benefits to the local community.
Azura founded the first registered charity of its type in Mozambique, the Rainbow Fund, managed by a dedicated community officer at Azura. The Fund supports a variety of projects, including the building of a new school, and the educational requirements of 400 island children currently enrolled at the school.
For more information about Azura call toll-free: 888.227.8311
or

email us

for Information



|

|

Share