Tswalu Kalahari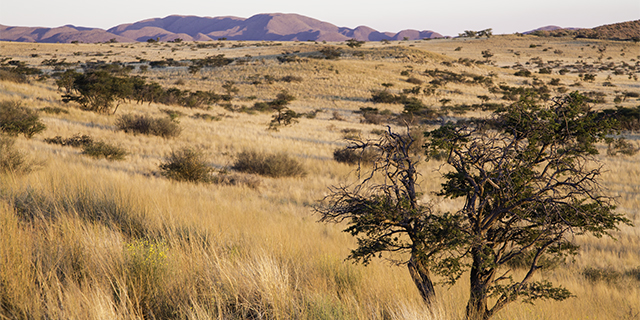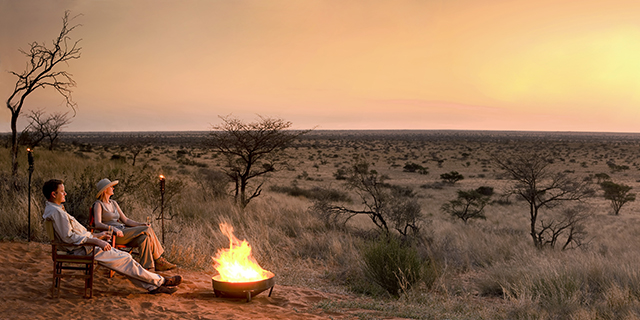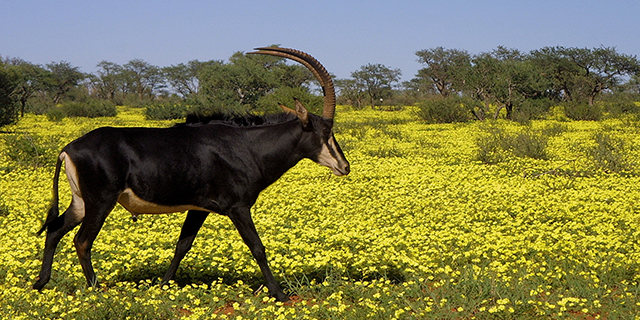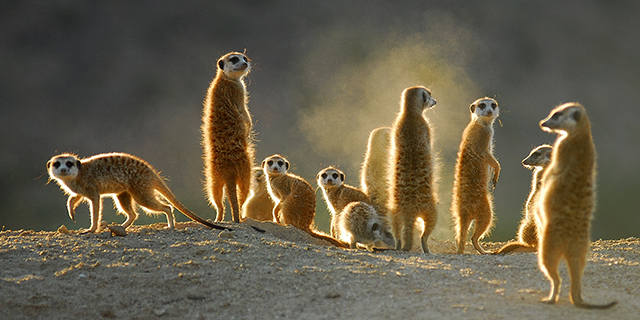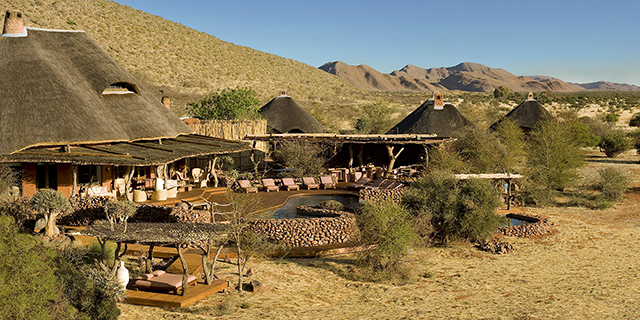 Tswalu Kalahari is South Africa's largest Private Game Reserve, representing 250,000 acres of Kalahari wilderness along the country's remote northern border with Botswana. The reserve is owned by the well-known Oppenheimer family (of De Beers fame), and is a showcase for sustainable ecotourism in a sensitive environment.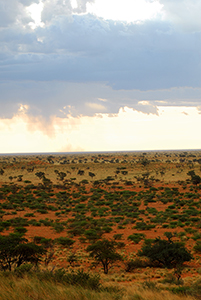 At its southern-most reaches, the Kalahari is not a true desert but a semi-arid grassland featuring wide-open savannas and a range of habitats. This so-called "Green Kalahari" is home to an impressive diversity of wildlife, and Tswalu hosts roughly 80 species of mammal and 240 bird species. While many are common to other savanna ecosystems across southern Africa, one of the primary strengths of Tswalu is the opportunity to view unique Kalahari species that are rare or non-existent elsewhere, such as oryx, springbuck, eland, meerkats, and aardvark; other wildlife highlights include endangered species such as black rhino, sable, and roan antelope.
Set within this 250,000 acre wilderness paradise are just two elegant and luxurious lodges, accommodating a maximum of 30 guests, hosted by nearly 150 staff.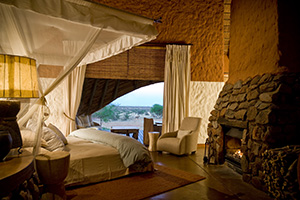 The Motse (a member of Relais and Chateaux) comprises just nine luxurious desert suites, handcrafted from stone and Kalahari sand, with thatched roofs. Each air-conditioned suite includes a spacious bedroom with a wood-burning fire (for cold Kalahari nights), a sumptuous en-suite bathroom with both indoor and outdoor shower, a large dressing and study area, and a private deck. Three units have been designed especially for families, each featuring two separate bedroom suites with their own en-suite bathrooms, separated by a living room leading on to a private terrace.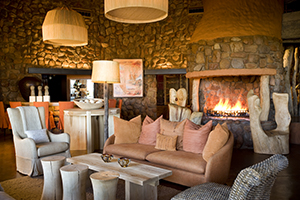 The Motse's main lodge building is dominated by a giant fireplace, and includes a central living and raised dining area, a split-level library, and wine cellar. An expansive deck allows for dining under the stars, and leads to an infinity pool overlooking the watering hole. Cuisine is a priority at Tswalu, and guests can expect to enjoy some of the finest dining available in South Africa.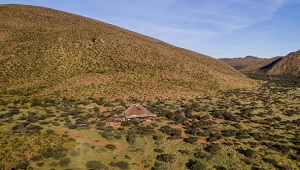 Set in a valley between two rolling mountain ranges, Tarkuni is the Oppenheimer family's personal home at Tswalu, and a marvelous private sanctuary for families and/or friends. Similar in design and décor to The Motse, Tarkuni's main lodge area is built around a colossal fireplace, with five en-suite bedrooms leading off the central rotunda. The home has its own dedicated team, including a host and private chef, ensuring exclusivity, and the type of quality that is a hallmark of the Tswalu experience.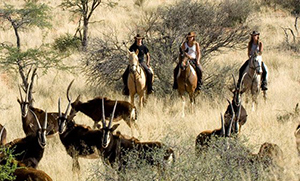 Activities offered at Tswalu range from daily game-drives across the dunes, to stargazing, to tracing the ancient footsteps of the Bushmen, to horseback riding and desert rhino tracking. All guests spending three or more nights at Tswalu enjoy the services of a private vehicle and guide. The Tswalu Kalahari Spa and Gym is inspired by the beauty of the desert, with natural finishes and fabrics and simple spaces which together create a sense of tranquility and barefoot elegance. Guests at Tswalu are also encouraged to meet with researchers and ecologists on the reserve, and to visit the reserve's staff village, healthcare clinic, pre-school, and adult literacy center.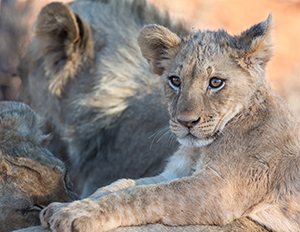 Tswalu is the jewel of the "Green Kalahari", and offers one of South Africa's most exceptional travel experiences. While Tswalu is an outstanding destination in its own right, it comes into its own as a complement to South Africa's other "Big Five" safari areas, most notably the Private Game Reserves adjoining the Kruger National Park. The quality and attention to detail in every facet of the Tswalu experience place it firmly in the top tier of Africa's luxury safari lodges.
Conservation Dimension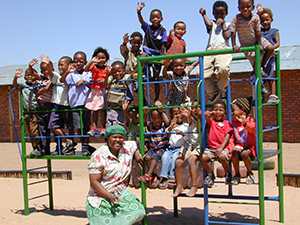 "Tswalu" means "a new beginning" and Tswalu Kalahari is driven by the twin ambitions of creating an inspirational safari experience for its guests, and the conservation ethos of "restoring the Kalahari to itself". To these ends, the vision and commitment of the Oppenheimer family are evident in the enormous investments that have been made into acquiring and improving the land, creating infrastructure, and reintroducing endangered species. Their contribution to conservation in southern Africa was recently recognized in the form of the World Wildlife Fund's Lonmin Award for Environmental Conservation.

Through the Tswalu Foundation, a wide variety of research and conservation projects are supported on the Reserve and across the southern Kalahari. Tswalu also operates a fully equipped Primary Healthcare Clinic, an accredited pre-school, and an adult literacy center providing free healthcare and education not just for staff and their families, but for the entire surrounding community.
For more information about Tswalu Kalahari call toll-free: 888.227.8311
or

email us

for Information



|

|

Share