Tortilis Camp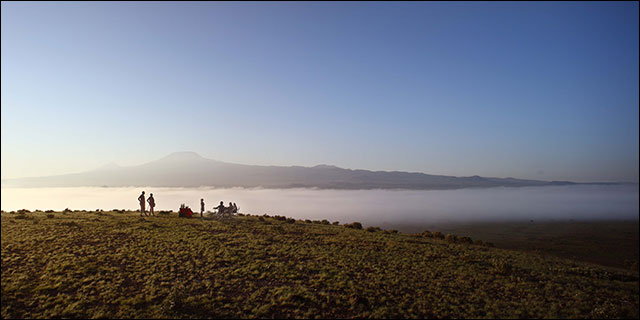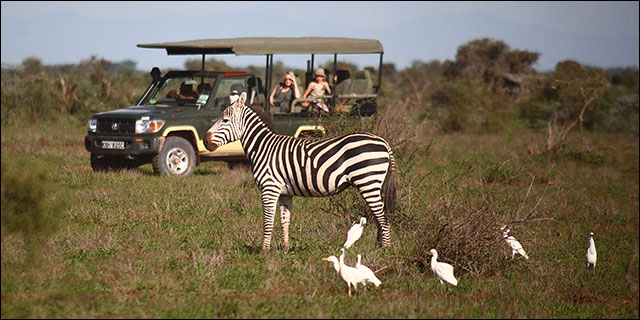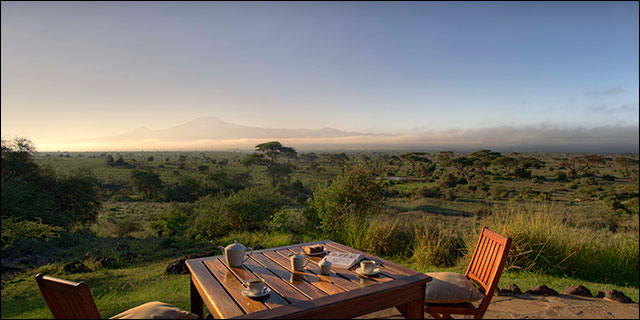 Tortilis Camp is located on a 30,000 acre private conservancy adjoining Amboseli National Park. Featuring beautiful views of Mount Kilimanjaro, the exclusivity of a private conservancy, and easy access into the quieter western portion of Amboseli National Park, Tortilis offers the ultimate Amboseli experience.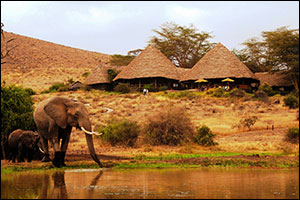 Watered by melting snow from Kilimanjaro, Amboseli is one of Kenya's smallest yet most scenic and wildlife-rich Parks. Its marshy wetlands provide the only sustenance in an otherwise semi-arid, volcanic landscape, attracting large herds of elephants, plains game, and birdlife. Lion and cheetah are the major predators in this ecosystem, which is perhaps most famous for its large and generously-tusked elephants.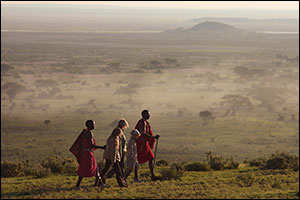 Tortilis' ideal location, just to the south-west of Amboseli National Park, provides access to both their own private conservancy as well as the less-visited western portion of the Park. Game-drives in open safari vehicles are conducted by knowledgeable, experienced guides, most of whom are from the local Maasai villages. Maasai guides also lead guests on walking excursions for a more intimate connection with the wilderness of Amboseli. The camp's longstanding association with the local Maasai community provides guests with the opportunity to visit a nearby homestead to learn more about one of Africa's most iconic cultural groups.
Lodge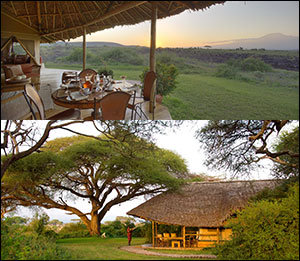 Tortilis Camp is aptly named after the flat-topped, umbrella thorn tree Acacia Tortilis – ubiquitous on the East African savanna. It is set on a hillside amidst rolling plains, with the dramatic snow-capped Mount Kilimanjaro as backdrop. Each of Tortilis's 16 traditional safari tents enjoys a majestic view of the mountain, towering over camp. The tents are covered with makuti thatch, made from the sun-dried leaves of the coconut palm, and consist of a main bedroom, en suite bathroom and spacious veranda. There is an exclusive Private House and Family Tent, set separately to the main camp, each with access to a shared swimming pool.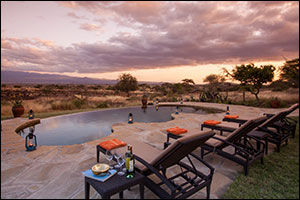 The common area of Tortilis Camp includes a spacious sitting area, bar and dining room with individual tables, all constructed of natural local materials. There is a free-form swimming pool set into a stone patio with lounge chairs overlooking the spectacular landscape. Dining is a memorable event at Tortilis – with homemade Italian cuisine a house specialty. From lavish bush breakfasts in the middle of the plains, to fresh homemade pastas and breads at camp, the Tortilis chefs outdo themselves with every meal. An invitingly lush and healthy vegetable garden provides fresh homegrown salads and vegetables.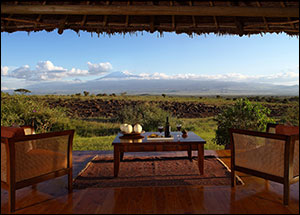 Discouraged by Amboseli's reputation as a crowded Park, discerning travelers are often hesitant to include it in an itinerary, but the emergence of private conservancies around the Park is helping to resolve this dilemma - without exposing oneself to lines of minivans, it is now possible to enjoy some of Africa's best elephant viewing, and one of the most dramatic spectacles on the continent, in the form of Mount Kilimanjaro. No camp is better placed than Tortilis Camp to take advantage of these highlights.
For more information about Tortilis Camp call toll-free: 888.227.8311
or

email us

for Information



|

|

Share