Singita Pamushana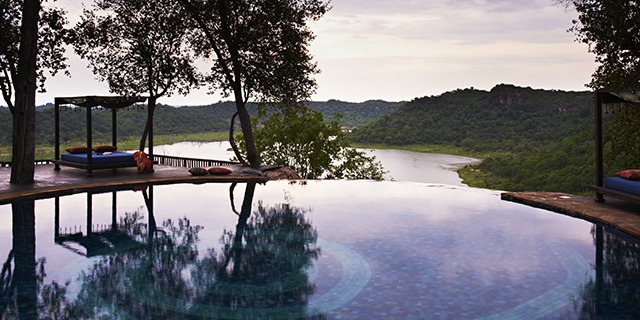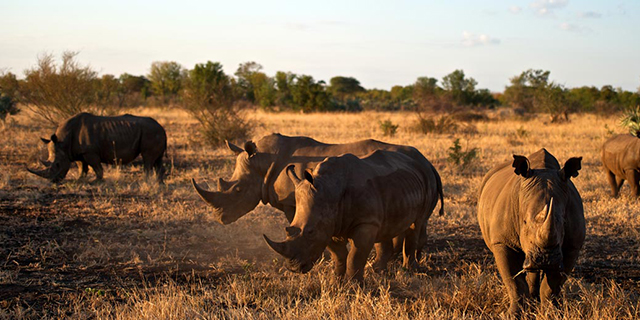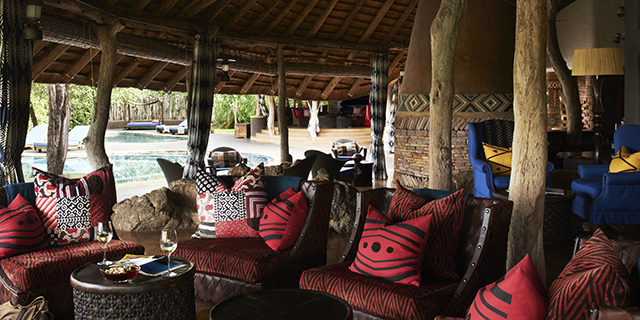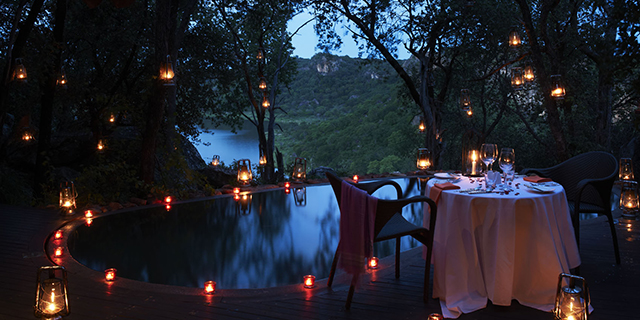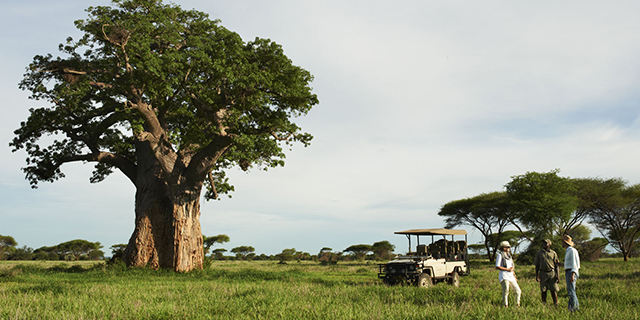 Singita Pamushana is an elegant and luxurious safari lodge enjoying exclusive use of the 130,000 acre Malilangwe Wildlife Reserve adjoining Zimbabwe's Gonarezhou National Park. Set high atop a kopje, the lodge overlooks Malilangwe Dam, with sweeping views across the beautiful Zimbabwe Lowveld.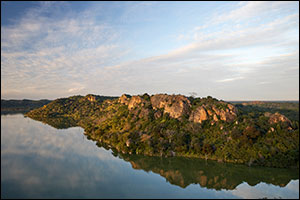 Malilangwe is a private reserve featuring outstanding habitat and species diversity, including the "Big Five" and a wide range of other high profile savanna species, as well as rarities such as cheetah, wild dog, and sable antelope. The reserve is home to a particularly high concentration of rhinos (both black and white), and is a beacon of hope in the battle to save the rhino from extinction by poaching.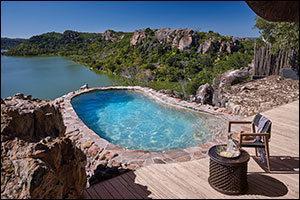 The lofty and luxurious accommodation feels more like a home than a lodge and is inspired by the character-defining features of great Zimbabwe and contemporary Shangaan culture, with conical stone structures, intricately patterned mosaics, rich textures and organically derived shapes. Great care has been taken to maximize Pamushana's breathtaking views, from the infinity pool and hot tub to the myriad dining decks, beautifully illuminated in the evenings with hanging lanterns.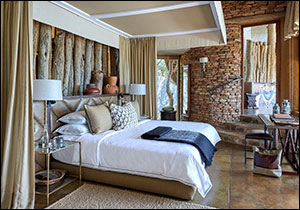 The rough-hewn, yet sumptuous, design is creatively transposed to the guest suites, which range in size from one to five bedrooms. Large en suite bathrooms with separate soaking tubs, outdoor showers, fireplaces and expansive decks with overflowing pools, all reflect on the forested riverine landscape with the local culture represented by a cacophony of color. Dining is a gourmet culinary experience at Pamushana, especially when accompanied by a selection from the extensive wine cellar featuring award-winning vintages. Personalized wine tastings within the cellar can be arranged for connoisseurs and casual tasters alike. Leisure activities include a tranquil spa, gym and two tennis courts.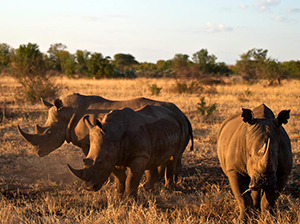 Activities at Singita Pamushana are many and varied. Game drives and spotlit night-drives provide access to the Malilangwe Reserve's abundant wildlife, while guided safari walks offer an intimate exploration of the intricate bushveld ecosystem. Elegant sunset cruises and fishing on Malilangwe Dam offer relaxing aquatic alternatives that further enhance the magic of the Pamushana experience.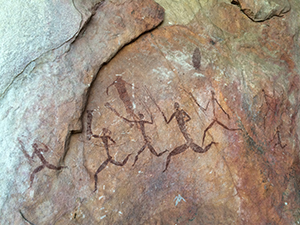 Another highly enriching aspect of Singita Pamushana is the opportunity for cultural interaction and enlightenment. The reserve is home to dozens of ancient bushman rock art sites, several of which date back more than 1,500 years, providing fascinating insights into one of the world's oldest surviving cultural groups. Guests also have the opportunity to visit a nearby village for insight into Shangaan culture, and to see first-hand the incredibly positive impact of Pamushana's community development programs.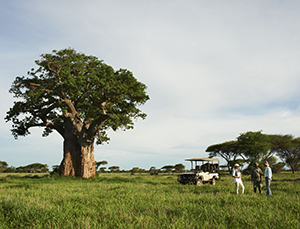 Singita Pamushana is a hidden gem that bears all the hallmarks of a high-quality Singita property - outstanding wildlife and safari experience; superlative lodging, service, and cuisine; and an unmistakable commitment to conservation and community development.





Conservation Dimension
In 1994, the not-for-profit Malilangwe Trust was established as a result of the largest ever single-donor investment in Zimbabwe. The Trust's goal was to protect and manage the extraordinary Malilangwe Reserve adjacent to the Gonarezhou National Park. Singita Pamushana Lodge is the ecotourism arm of this 130,000 acre reserve, and all proceeds from the lodge benefit the numerous conservation and community outreach and development programs undertaken by the Trust.

In addition to a remarkable conservation record, including unimaginable success with rhinos, the Trust's community outreach program is almost unparalleled in Africa: every day, 19,000 children from villages around Malilangwe and Gonarezhou receive a fortified meal prepared by volunteer mothers, courtesy of the Malilangwe Trust. The meals are served at 441 distribution points, with all ingredients purchased and delivered by Singita Pamushana. Alongside the feeding program, the Trust funds an manages an "Irrigated Vegetable Growing Program", helping local women to establish small-scale gardens that foster food independence and stimulate the local economy.

Back to the Top


For more information about Singita Pamushana call toll-free: 888.227.8311
or

email us

for Information



|

|

Share