Puku Ridge Tented Camp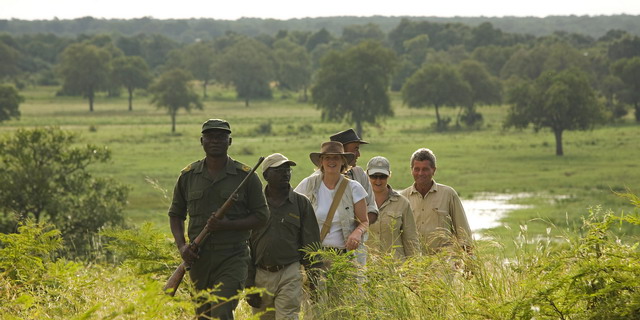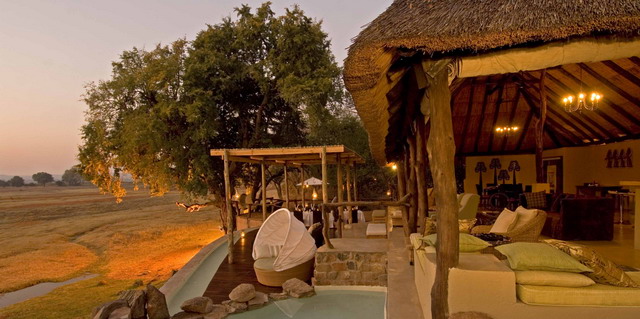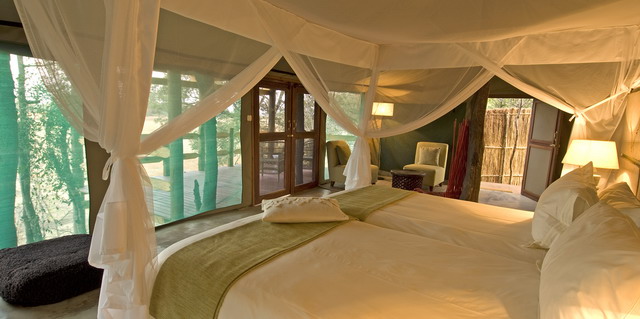 Puku Ridge is an exclusive tented camp located in a remote wildlife area within the South Luangwa National Park, combining a sense of wilderness with high levels of comfort. Wildlife abounds in the verdant valleys and floodplains of this prime setting.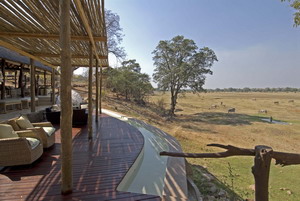 Perhaps the most striking feature of Puku Ridge is the volume of game that can be seen without even leaving one's room. The camp is situated on a rocky ridge overlooking the highly fertile Kakumbi Dambo (floodplain), which attracts large herds of grazers and, in turn, predators. From the vantage of your private viewing deck, or even from the camp's swimming pool, the focal point at Puku Ridge is always the valley below and the cavorting of its resident wildlife.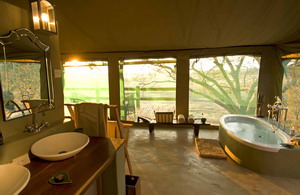 Puku Ridge is an intimate camp with just eight luxury tents. Although classified as a 'tented camp', comfort levels at Puku Ridge go well beyond the conventional notion of tented safari camps. Each spacious walk-in tent boasts real beds, closets, overhead fans, and a lavish bathroom area including a sunken bathtub and outdoor shower. The rooms are located so that each private veranda enjoys a wrap around view of the Kakumbi floodplain below, while the natural vegetation of the ridge has been left virtually undisturbed such that the camp is barely visible through the African bush.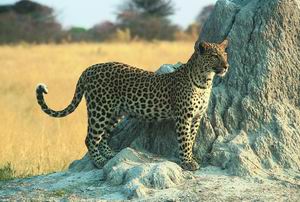 South Luangwa National Park is widely regarded as Zambia's premier game-viewing destination. The Luangwa River and its verdant oxbow floodplains ("Dambos") attract high concentrations of game, affording visitors the opportunity of seeing most of Africa's savannah species. The Park contains a diversity of habitat types, from thick riverine vegetation to vast grass floodplains and endless mopane forest. The year round presence of water and lush vegetation ensures the constant presence of herbivores and their predators.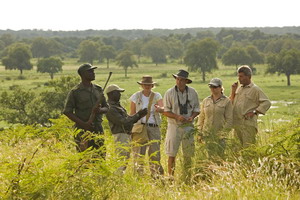 Guests at Puku Ridge are offered the full range of South Luangwa activities, including game-drives in open 4x4 vehicles, night drives with a spotlight to search for elusive nocturnal species, and walking safaris. Being in a wilderness zone within the National Park affords guests at Puku Ridge a high degree of exclusivity, and it is highly unlikely that you will encounter any other visitors during your outings through the concession.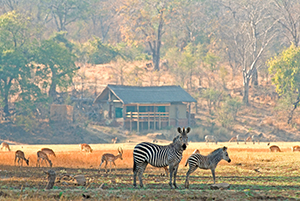 Puku Ridge is a magical place. The 'Eden-like' views from camp, the sense of ageless and untouched wilderness, and the camp's intimate and unobtrusive ambiance are a powerful antidote to the distractions of our post-industrial era. One of the best accolades we have heard for Puku Ridge compares it to Africa's famous Ngorongoro Crater, but without the hordes of tourists. This camp is an undiscovered gem.
For more information about Puku Ridge Tented Camp call toll-free: 888.227.8311
or

email us

for Information



|

|

Share