Nyungwe House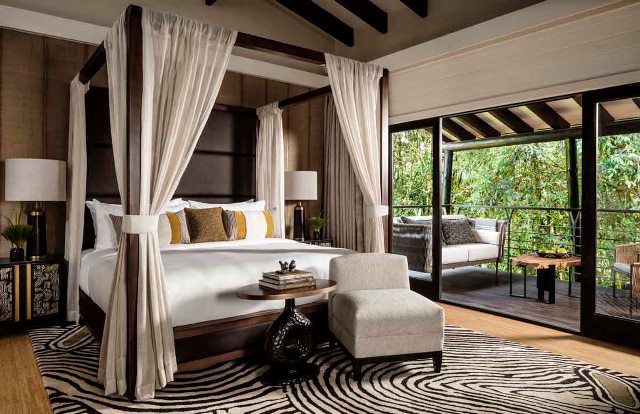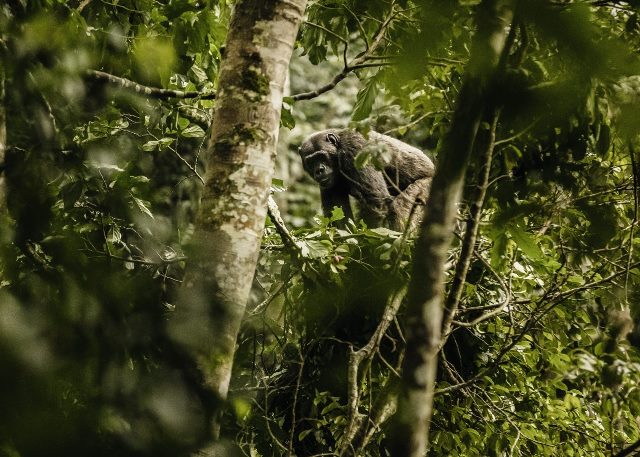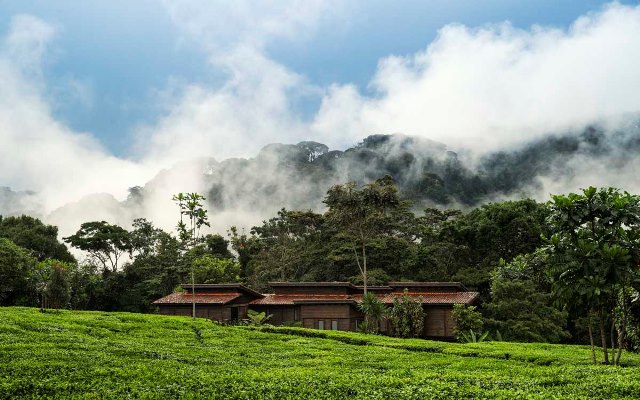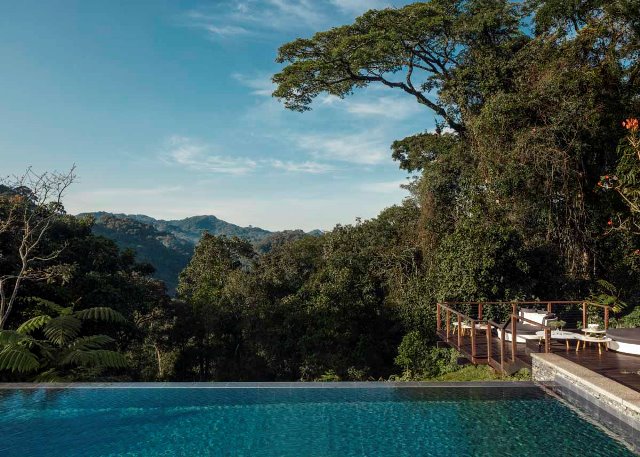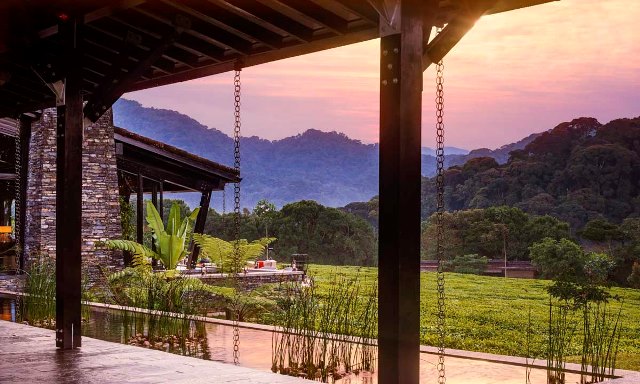 Surrounded by a neatly manicured tea plantation, and abutting the raw wilderness of Nyungwe Forest, Nyungwe House is an oasis of tranquility and a feast for the senses. Sited literally on the edge of a jungle abyss, the lodge's sophisticated luxury, fine cuisine, and elegant pampering offer a sumptuous incongruity with the wildness of its surroundings - Nyungwe House is a romantic outpost of refinement on the very threshold of "terra incognita".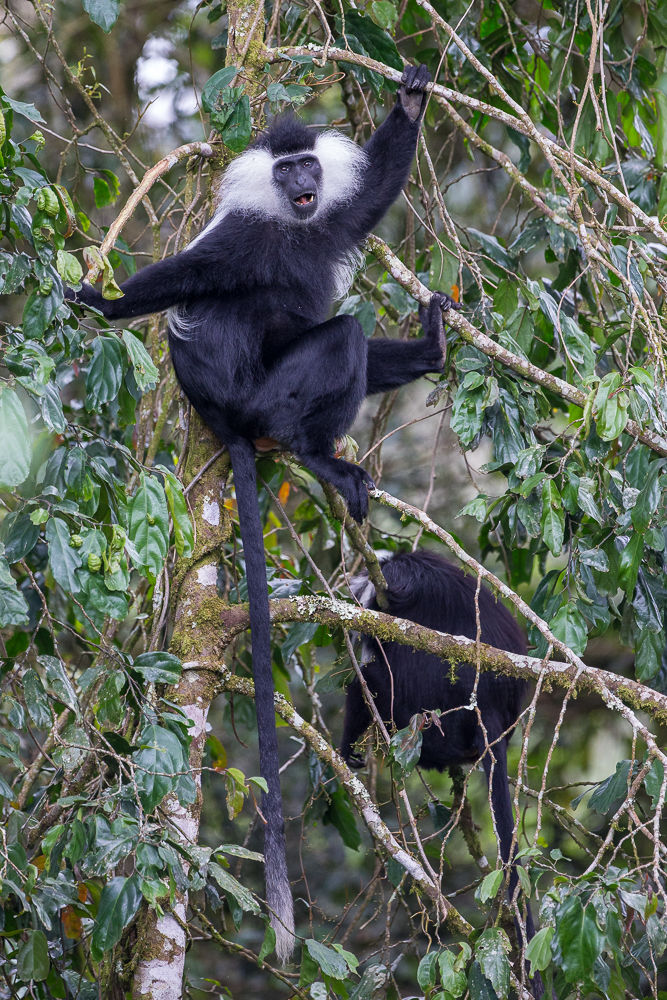 In addition to relaxing and being pampered in one of Africa's most beautiful rainforest settings, guests at Nyungwe House have a plethora of activity options by which to explore the abundance of Nyungwe National Park. Chimpanzee trekking is a highlight for the more active, while playful Colobus monkeys are easily located, often in close proximity to the lodge. Nature hikes focus on Nyungwe's exceptional biodiversity, with over 300 species of birds, 200 species of trees, and 100 different species of orchids. The impressive Canopy Walk provides a literal "bird's eye view" of endless rainforest, suspended 200 feet off the ground.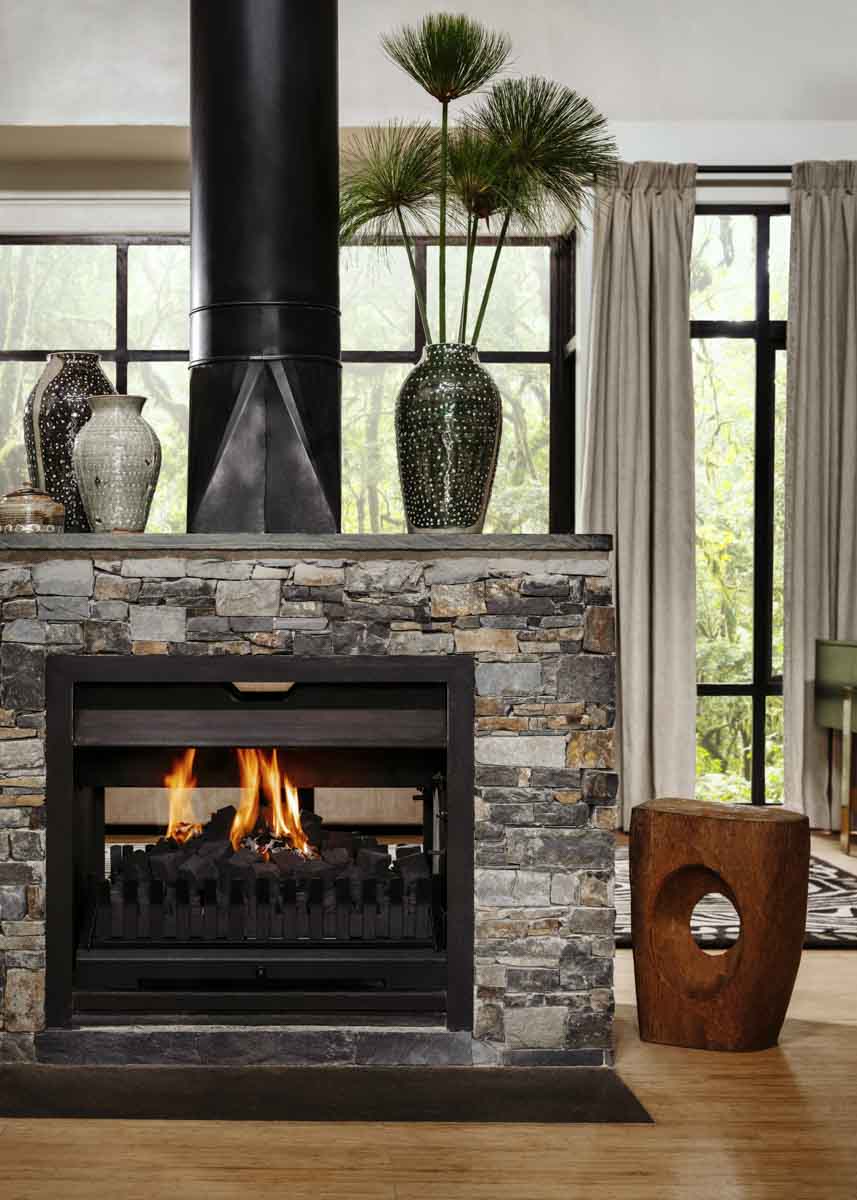 Nyungwe House consists of a main house surrounded by five villa structures, containing 22 guest rooms. The rooms capture the mountainous landscape in their design and feature cozy fireplaces stocked with fragrant eucalyptus wood, natural textiles and linens crafted locally, spacious en suite bathrooms with twin vanities, wilderness-view showers, and luxurious stand-alone bathtubs. All rooms lead onto wooden decks where one can enjoy the primeval sights and cacophonous sounds of the forest.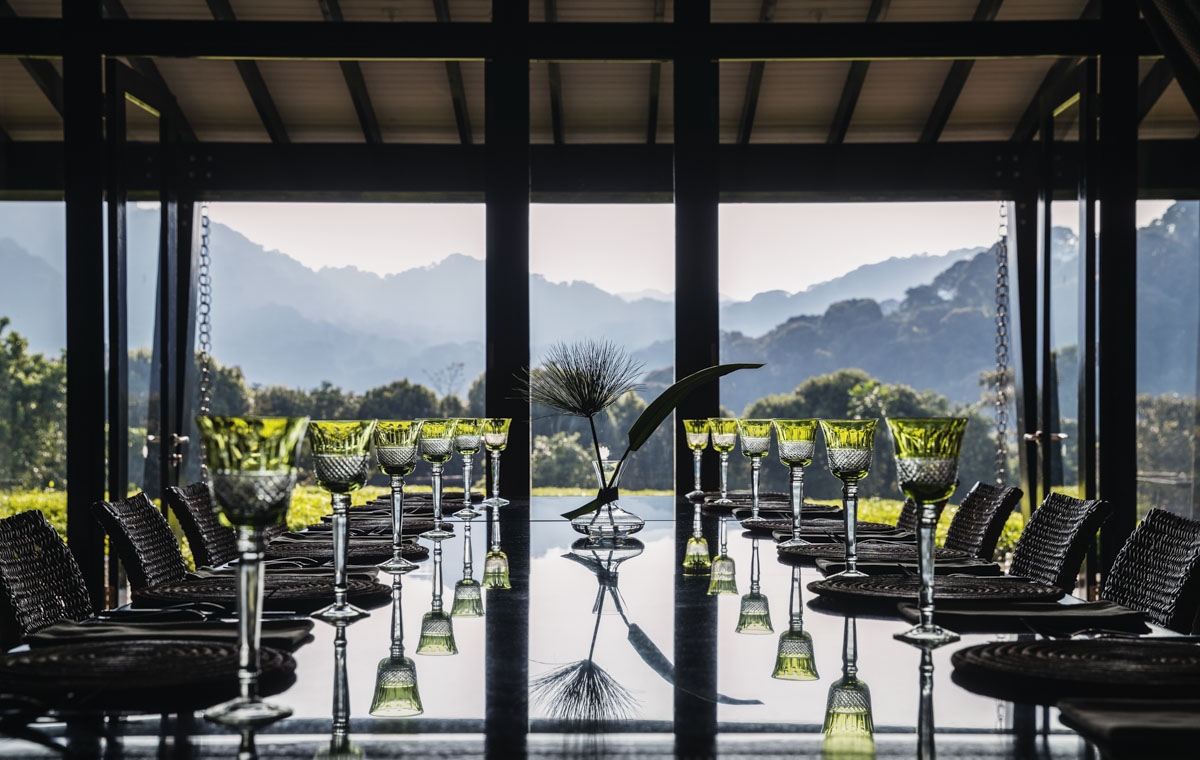 The main area contains a bar leading onto a spacious deck, dining room, fitness center, holistic full-service spa and infinity pool. Enjoy evening cocktails by the crackling fire pit and gastronomic feasts on the elevated deck. Dining at Nyungwe is a celebration of the farm-to-table concept tailored to individual desires and dietary preferences, with a nod to authentic Rwandan flavors. A sophisticated Tea Lounge offers light bites and the opportunity to discover the elegance and grace of the Rwandan tea ceremony. Enjoy signature cocktails at the Tea Lounge Bar or asana in the outdoor yoga pavilion, both overlooking the untamed jungle canopy of Nyungwe National Park.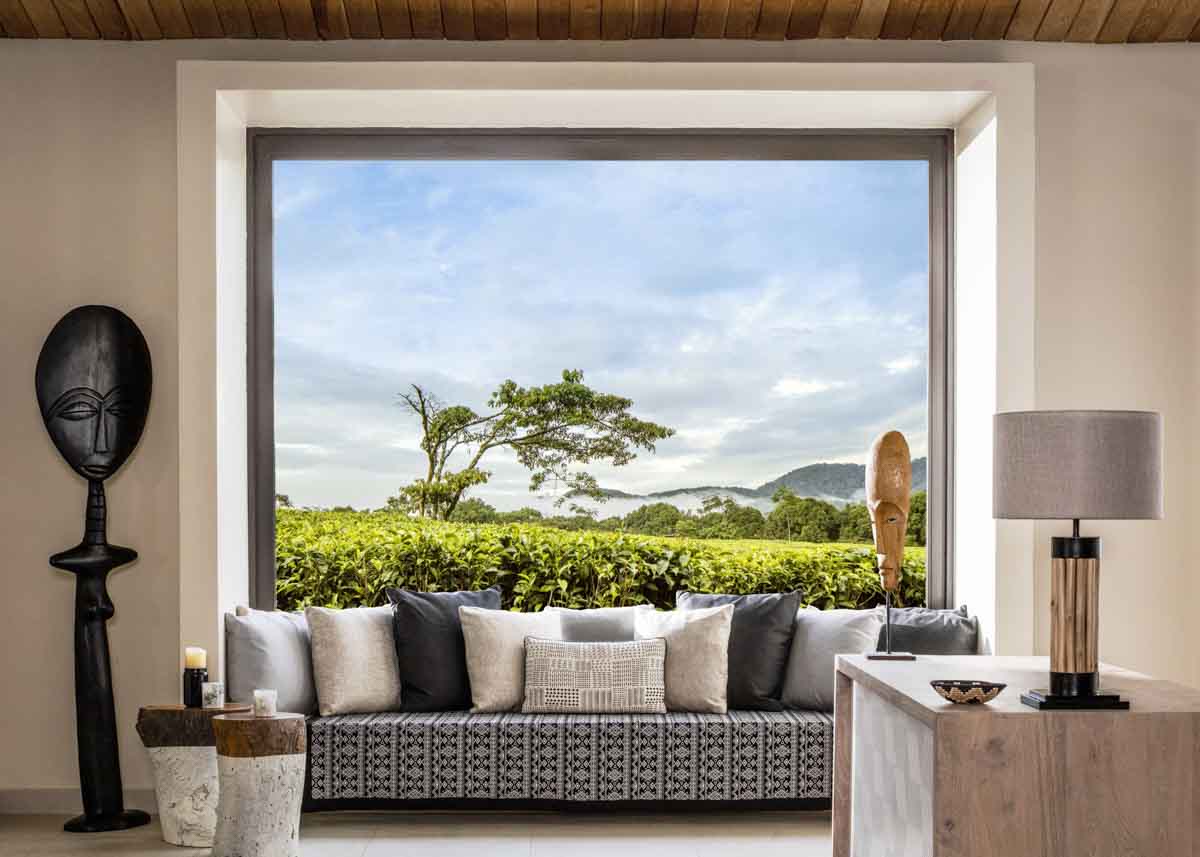 Nyungwe House is an aesthetic delight, a place where nature and nurture come together in perfect harmony. It is also an ideal complement to Rwanda's other two great ecosystems - Volcanoes Park and Akagera Park - showcasing the incredible diversity and impressive quality of one of Africa's most compelling destinations.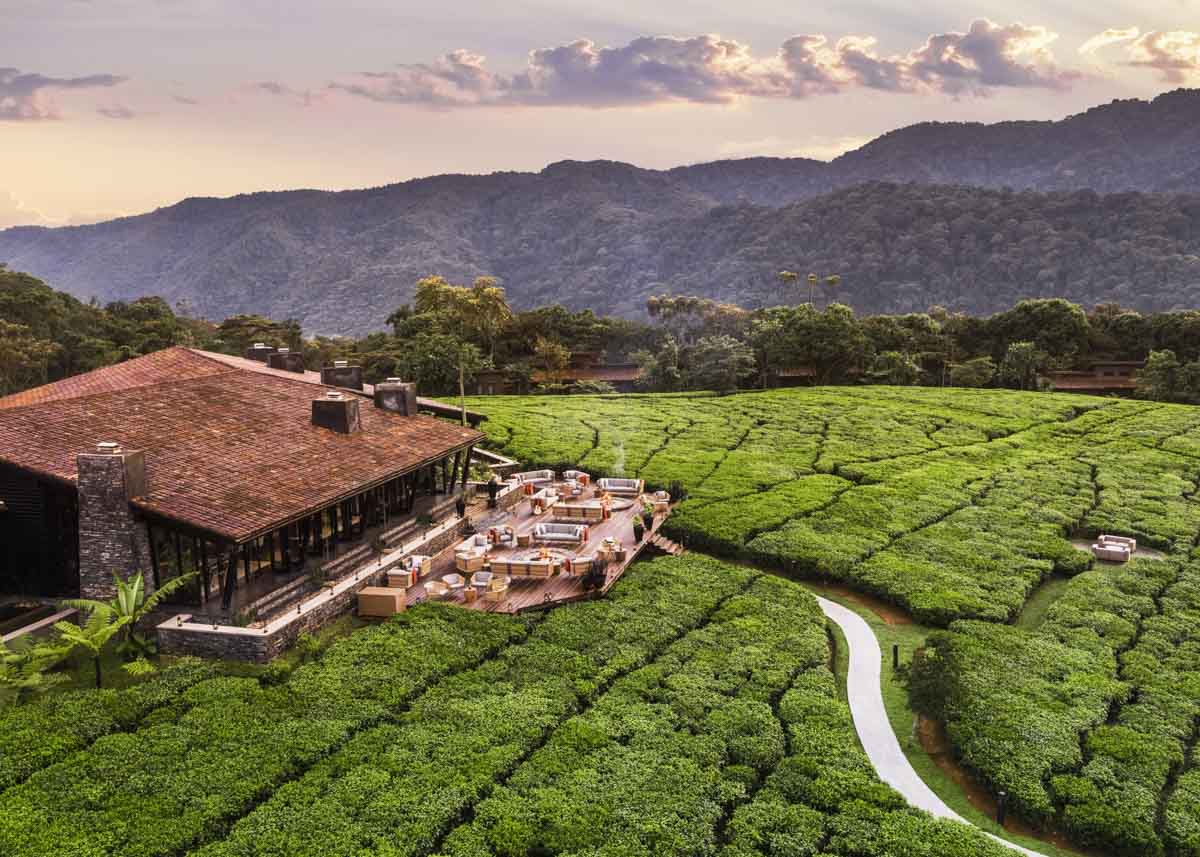 CONSERVATION DIMENSION
Nyungwe House both supports and initiates a number of conservation efforts in its unique jungle location, safeguarding it for future generations. During your stay, you can contribute to these efforts both on and off the property. For example, Umuganda (translated as "coming together in common purpose to achieve an outcome") is a traditional Rwandan intitiative which includes planting new trees, to helping to build schools, to creating community gardens. A sign of unity, Umuganda has inspired community-driven development in the regions connected to Nyungwe National Park more broadly. In addition, the resort's organic, garden-to-plate menu is designed with sustainability at its heart and from environmentally-friendly sources, with a range of ingredients grown in a Chef's Garden. Favoring organic, seasonal ingredients from the fertile lands of Gisakura and surroundings, this is sustenance at its most wholesome. Community visits to the nearby Banda Village can also be arranged, where guests can invest in charming handmade objects to support charitable initiatives.
For more information about Nyungwe House call toll-free: 888.227.8311
or

email us

for Information


|

|

Share