Mateya Safari Lodge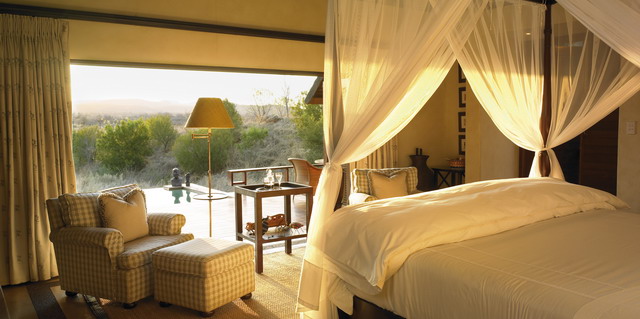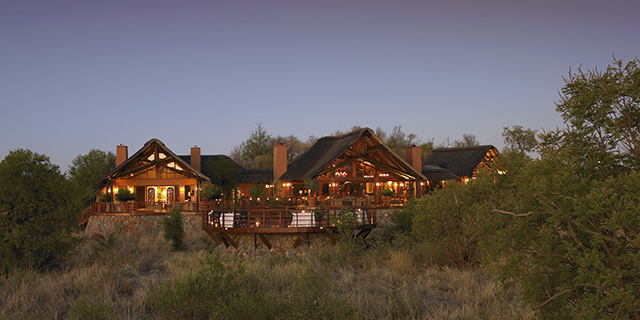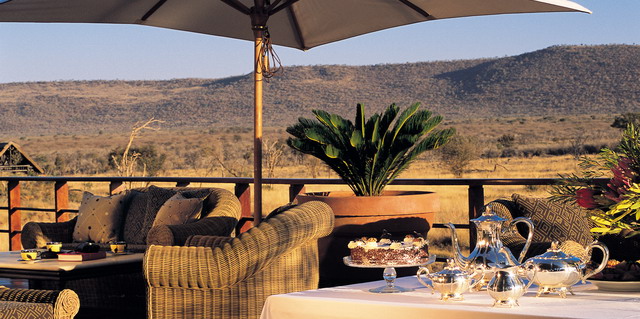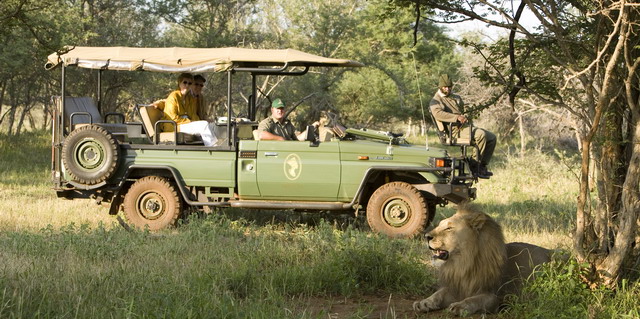 Mateya Safari Lodge is located in the 200,000 acre Madikwe Game Reserve, on the border between South Africa and Botswana.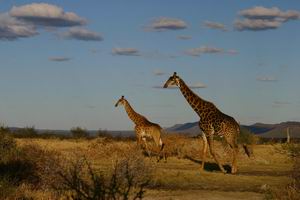 The reserve lies in a transition zone between savannah bushveld and Kalahari sandveld, resulting in an impressive diversity of habitats and species. Madikwe is home to the 'Big Five' (lion, leopard, buffalo, rhino, and elephant), as well as cheetah, the highly endangered African wild dog, and most other high profile savannah species. Madikwe is one of a very few places in Africa where these denizens of the bushveld occur alongside species more typically associated with the Kalahari desert, such as ostriches, gemsbuck, springbuck, and brown hyena. In addition, more than 350 species of bird have been recorded on the Madikwe Reserve, again combining representatives of both the bushveld and Kalahari ecosystems.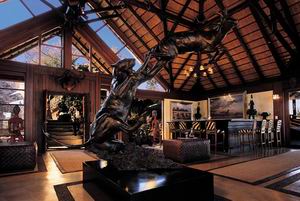 Mateya Safari Lodge is palatial and eclectic in its splendor - a style best captured by the phrase "African Rococo." The lofty space is a perfect foil for the exceptionally varied and well-documented personal art collection of the owner. Equally impressive is the collection of local and rare French wines and champagnes housed in an extensive wine cellar behind foliated iron gates.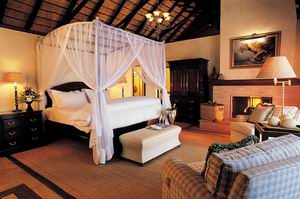 Park Avenue meets Africa in Mateya's five spacious Suites, which bespeak luxury. From the marbleized fireplaces, to the four post beds draped in netting, to the rim-flow plunge pools nestled into commodious decks, no detail has gone unnoticed. The dining experience at Mateya carries the theme of excess forward with "Royal Feasts" served on gold rimmed china set on linen-draped tables under silver candelabra, replete with crowning flower arrangements.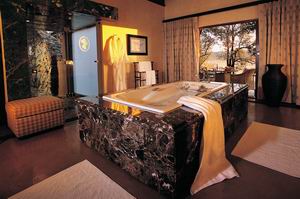 The bathrooms are Suites in themselves. A bath sunk into polished marble is the focal point, with a double shower overlooking the bushveld as an additional indulgence. A health therapist is on hand to offer a complete range of relaxation treatments either in your Suite or the well-equipped treatment room overlooking a succulent garden.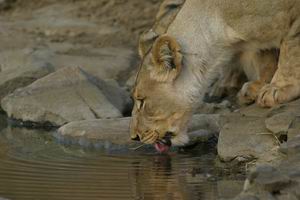 Activities at Mateya focus on the area's abundant wildlife. Game-drives and night-drives in open safari vehicles, accompanied by a professional game ranger and tracker, provide outstanding opportunities to view and photograph Africa's magnificent wildlife at close quarters. In keeping with the lodge's exclusive nature, Mateya guarantees a maximum of four guests per vehicle, and each vehicle is equipped with a pair of high quality Leica binoculars for guest use. Nature walks with your armed ranger provide a more intimate and interactive encounter with the African bush, with an emphasis on the smaller aspects of the ecosystem and a holistic understanding on the Reserve's complexity. Madikwe's dramatic Inselberg hills and extensive grasslands provide an appropriately scenic backdrop to the pageant of Africa's spectacular wildlife.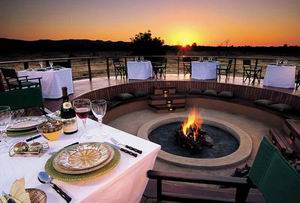 Mateya is a unique safari lodge, a proud monument to the beauty of Africa, its natural and cultural history. The lodge literally bursts at the seams with one of the world's finest private collections of African art, sculpture, and artifacts, drawn from every corner of the continent, and paying homage to the fabled Queen Mateya, whose kingdom incorporated the present day Madikwe Reserve. Mateya is not understated - the decor and atmosphere reflect an unabashed celebration of luxury and splendor befitting an ancient African queen, and the small, exclusive nature of the lodge ensures a very high level of personalized service.
Conservation Dimension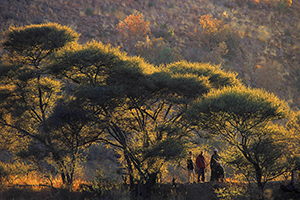 Mateya Safari Lodge seeks to be a positive influence on the local community and environment. The majority of staff positions at Mateya are filled locally, and staff members receive extensive training in their field. Through this connection, Mateya became involved in building a new school building, which provides improved education to 36 children.
For more information about Mateya Safari Lodge call toll-free: 888.227.8311
or

email us

for Information



|

|

Share