Little Chem Chem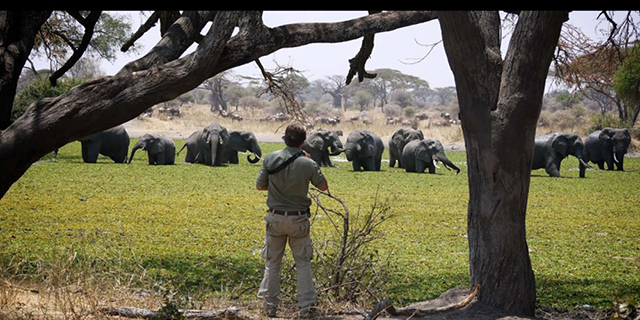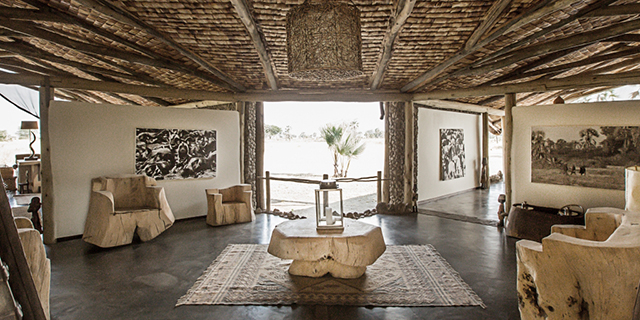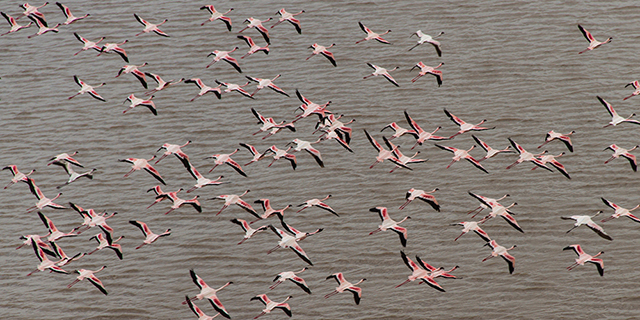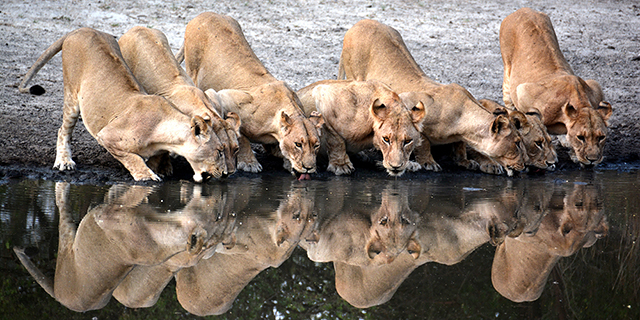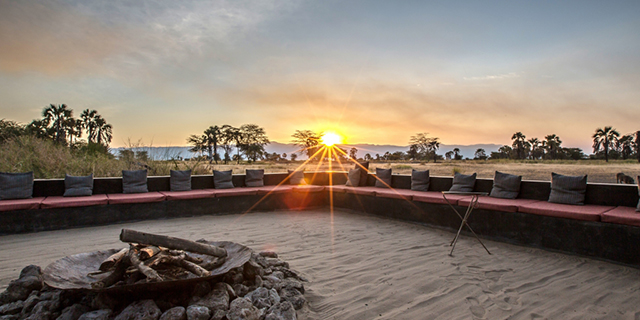 With just 6 tented rooms located on a 40,000 acre private concession adjoining Tarangire National Park, Little Chem Chem offers the most exclusive and flexible safari experience in Tarangire. Together with the 10,000 acres of neighboring Chem Chem Lodge, the concession forms part of a vital migration corridor linking Tarangire with Lake Manyara National Park, preserving critical wildlife habitat from rapid human encroachment.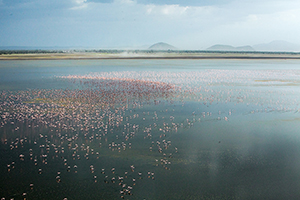 The concession includes significant frontage along Lake Burunge, with the Babati Mountain Range as backdrop, making for some of Tarangire's most memorable sunsets. The habitat is typical Tarangire savanna, with baobabs, grasslands, and acacia bushveld providing a diversity of environments for an impressive array of wildlife. The concession is particularly renowned for its big bull elephants, which are monitored by researchers at Little Chem Chem.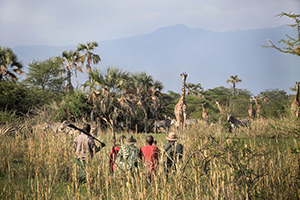 Being on a private concession provides significant flexibility advantages, and Little Chem Chem offers a wide spectrum of activities by which to enjoy"slow safari", a concept that focuses on depth and richness of experience. Game-drives, night drives, and walking are offered daily, and guides can venture offroad to track elusive species and approach wildlife closer for better viewings. Guests also have the opportunity visit a local Maasai village or enjoy a day excursion into Tarangire Park itself. Helicopter and hot air balloon safaris can be pre-arranged.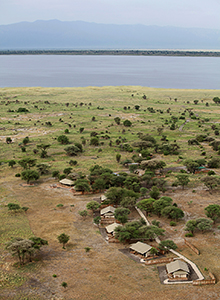 Little Chem Chem is set on the edge of an acacia forest surrounded by the characteristic landscape of the Tarangire River with its impressive Baobab trees, overlooking Lake Burunge. The camp's ambience is welcoming, elegant in its simplicity and reminiscent of a vintage "Out of Africa" safari. Common areas consist of a traditional "mess tent" and tented sitting area, with oversized leather wingback chairs and antique brass telescopes. In the evening the entire camp is lit by flickering lantern light. A private dining table is set a short walk away from camp overlooking the waterhole.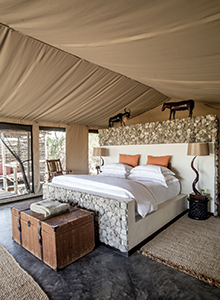 Guests are accommodated in five tents decorated in authentic safari style, each with a large bedroom, with a rocking chair and study desk, a dressing room and an en suite bathroom with a shower. Embracing an 'Out-of-Africa' atmosphere each tent also offers a private outdoor fireplace for enjoying the African night sky and its accompanying sounds.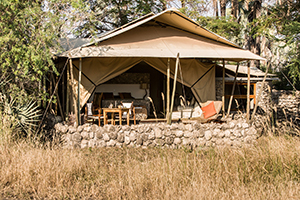 At the western edge of the concession lies Chem Chem Lodge, a luxurious and relaxing haven where the concept of "slow safari" was born. Set within the pictureque Lake Manyara National Park, guests at Chem Chem immerse themselves in the wilderness of Tanzania, learning to track wildlife, walking with giraffes, visiting a Maasai school, or simply observing the rhythm of the bush with a cocktail in hand. With its central location in the northern circuit, Chem Chem is also a very civilized based from which to enjoy day excursions to Tarangire, Lake Manyara, or the Ngorongoro Crater.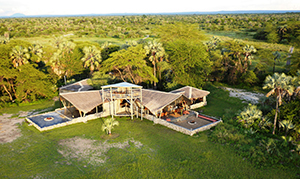 Chem Chem Lodge is nestled on the picturesque western side of the Chem Chem concession and consists of eight secluded tented suites, which have been created from a combination of canvas, lava-stones and wood. Every tent boasts a luxurious en suite bathroom with indoor and outdoor showers, a reading corner, dressing room, yoga mats and private patios complete with a luxurious day-bed.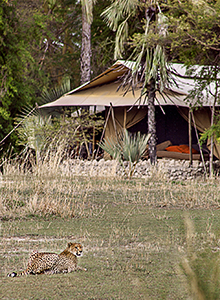 A creatively designed main Lodge reflects the form of a flamingo with its wings spread wide for landing. One wing holds the full service gourmet restaurant and an outside fire place, the other wing offers a bar, living room, fire place and fully stocked library. There is also a viewing deck with inspiring views over Lake Manyara. Outside, there is a refreshing pool hidden in the trees as well as a full service spa.
Little Chem Chem is the visionary creation of an inspired couple whose passion for the African wilderness led them to a piece of land connecting two of Tanzania's iconic Parks. Working closely with the local Maasai communities, and hosting guests personally, Nicolas and Fabia have created a private and secluded haven where wildlife and visitors alike can revel in the beauty and abundance of the Tarangire - Manyara ecosystem.
For more information about Little Chem Chem call toll-free: 888.227.8311
or

email us

for Information



|

|

Share