Illyria House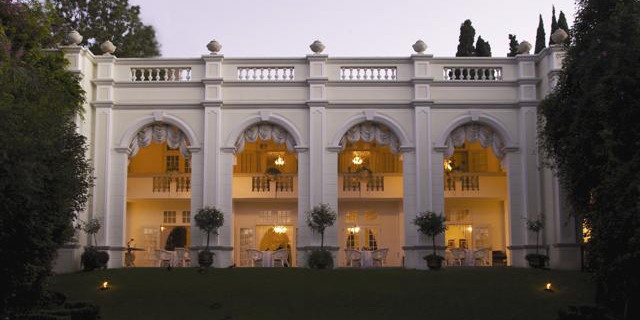 Illyria House is quite possibly Africa's best kept secret! Inspired by Shakespeare's "Twelfth Night," it is a splendid privately owned mansion set in tranquil gardens overlooking the historic city of Pretoria and its famous Union Buildings. Illyria House is conveniently located twenty-five minutes from Johannesburg International Airport and five minutes from the Pretoria Railway Station, home of Rovos Rail and the Blue Train.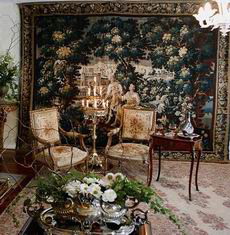 Formerly open to royalty and dignitaries only, standards at Illyria soar high. The house itself is a treasure-trove of fine art, seventeenth century tapestries and antiques from around the World. When at Illyria House we recommend that you dine in - as absolutely anything you desire will be procured locally and skilfully prepared by Illyria's master chef. You may choose to dine in the baroque dining room or bathed in candlelight on your private veranda. Other culinary pleasures include breakfast or luncheon on the marble patio overlooking the garden, or fresh coffee served in fine bone china accompanied by glorious cakes taken in the fountain courtyard. A wellness spa provides a wide range of indulgent treatments that will satisfy all.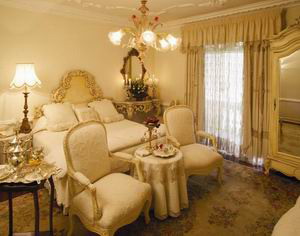 Each of Illyria's six suites is lavishly appointed with crystal chandeliers, heavy silk bedcovers, sumptuous antique furnishings, and a well-appointed en-suite bathroom. Other amenities include air-conditioning, satellite television, a well-stocked refridgerator, a private bar, tea and coffee making facilities, and a personal butler! With its exclusive size, exceptional personalized service and attention to detail is assured.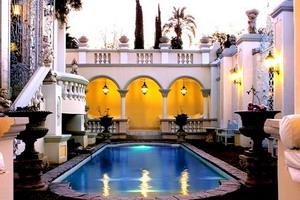 Illyria is a feast for the senses! It is a celebration of elegant and romantic living - a fairy tale that must be experienced to be believed.
For more information about Illyria House call toll-free: 888.227.8311
or

email us

for Information

|

|

Share