Hotel Heinitzburg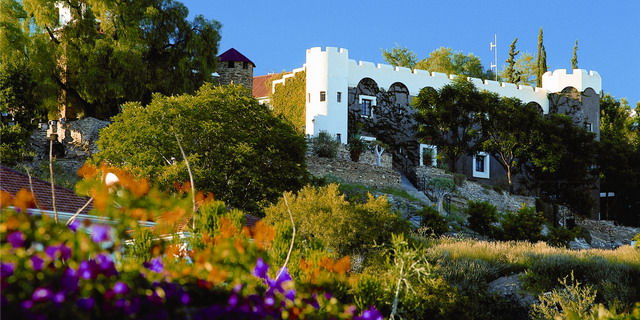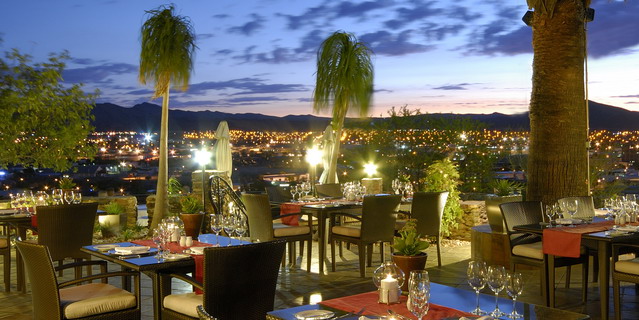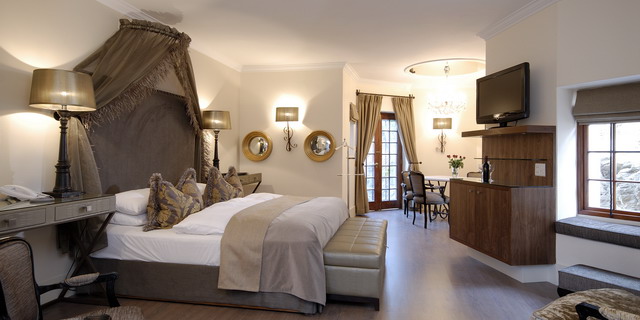 Originally commissioned by Count von Schwerin as a romantic stone castle for his fiancée Margarethe von Heinitzburg in 1914, Heinitzburg today is the home of an elegant hotel. It is built high on a hill, with splendid views across Windhoek and the surrounding Khomas Hochland.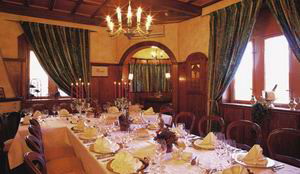 The interior of the original part of the castle boasts elegant wood-panelled rooms decorated with works of art by some of Namibia's leading artists. Enjoy cocktails in the courtly Ritterraum (Room of the Knights) before moving across to the genteel dining room for a sumptuous meal.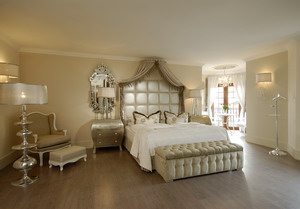 Completed in the style of the old castle, the new hotel wing is comprised of ten spacious and generously appointed en suite rooms. The rooms offer all comforts and conveniences expected, such as air-conditioning, television, and telephone, and are tastefully decorated with Italian ceramic floor tiles, specially created hand-made wood furnishings, and large luxurious beds.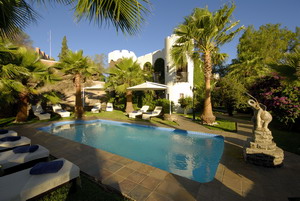 Hotel Heinitzburg is very conveniently located, just minutes from Windhoek city center, and within easy reach of the airport. It is owned and managed by Beate Raith, a very friendly and fabulously efficient hostess. Hotel Heinitzburg stands head and shoulders above any other accommodation in Windhoek, and will make your stay in, what is otherwise a relatively unremarkable city, a memorable experience.
For more information about Hotel Heinitzburg call toll-free: 888.227.8311
or

email us

for Information


|

|

Share