The Matusadona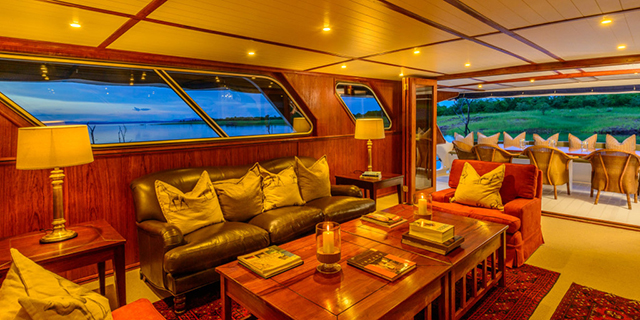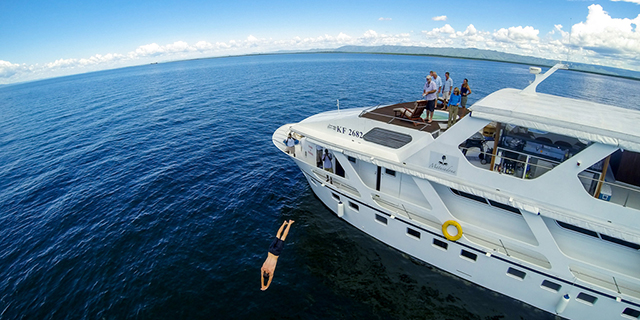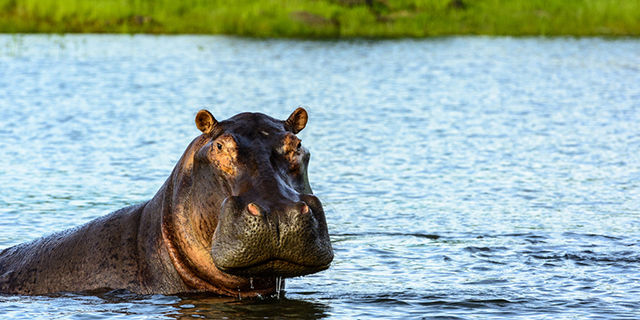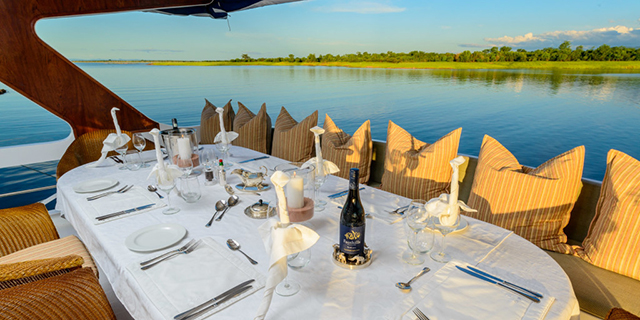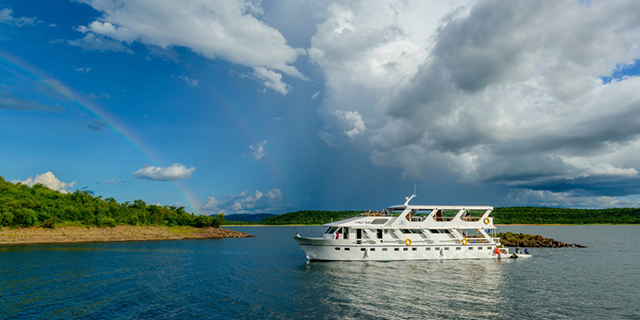 The Matusadona is a 100 foot luxury "safari yacht" that cruises Lake Kariba and the shores of Matusadona National Park, providing a unique water-based safari experience, and the ultimate vehicle for exploring one of Zimbabwe's top wildlife sanctuaries.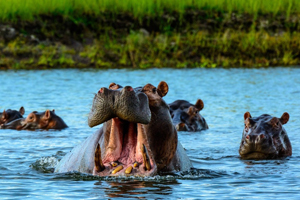 Matusadona National Park comprises 338,000 acres of raw wilderness between the Matuzviadonha Mountains and Lake Kariba. The interior of the Park is notoriously difficult to access, but the highlight is unquestionably the jagged shoreline - with a beautiful mountainous backdrop, wildlife processes to the water's edge to drink from the lake's cool, clear water, and feed on the abundant Panicum grass that sustains Matusadona's famously large buffalo and elephant herds. Kariba is also home to an enormous population of hippos, one of the densest concentrations of crocodiles in Africa, and 350 bird species.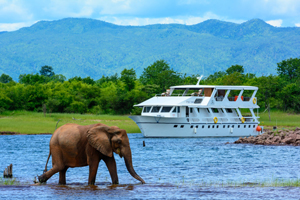 Guests enjoy exclusive use of the 94 foot vessel, which is split over three decks. The Lower Deck consists of three spacious en suite, mosquito-proof, air-conditioned cabins situated on the waterline, where the gentle lapping of waves and attendant sounds of Africa can be heard and felt. The Saloon Deck houses a large bar area, two dining rooms, a gourmet galley and the wheel-house. On the Upper Deck, outdoor seating, an al-fresco dining area, a bar, hot tub and 360 degree panoramas create a favorite place to enjoy the natural world in utter comfort. Indoors, the ship is sumptuously decorated with rich wood paneling and gleaming brass, along with plush furnishings covered in buttery leather and pleasing textiles, to create a cozy cocoon for reflecting on past safari experiences, anticipating new ones and exploring wildlife documentaries and books.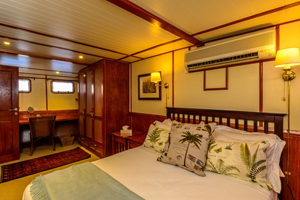 Crewed by a friendly and professional Zimbabwean team, guests on board enjoy their own private Captain, Chef, Steward and Deckhand, who work together seamlessly to ensure a relaxing, rejuvenating and unforgettable cruising experience.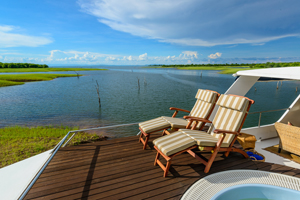 The daily rhythm aboard The Matusadona is characteristic for safari, only more civilized. After a morning game-cruise aboard one of the tenders or the speedboat, brunch is served, and then The Matusadona sets sail for the next spectacular mooring point - from Buffalo Bay to Elephant Point, Spurwing Island to the Sanyati Gorge, the Park is your oyster. A late afternoon game-cruise is followed by cocktails at sunset, and an elegant, candle-lit dinner, taken el-fresco on the upper deck, or in the wood-panelled dining room. During the day, guests may choose to partake in Lake Kariba's legendary fishing, or enjoy a safari game-drive from Bumi Hills (additional cost).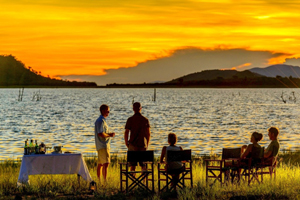 The Matusadona provides an enchanting complement to a traditional land-based safari itinerary. Wake up each morning in a new and beautiful setting, and explore a different stretch of the Park's shoreline from the comfort of your own, private "floating lodge". The voyage is simultaneously relaxing and adventurous,with a healthy dose of romance - the only negative aspect of the entire experience is disembarking at the end of your Matusadona safari!


Back to the Top

For more information about The Matusadona call toll-free: 888.227.8311
or

email us

for Information



|

|

Share