Desert Rhino Camp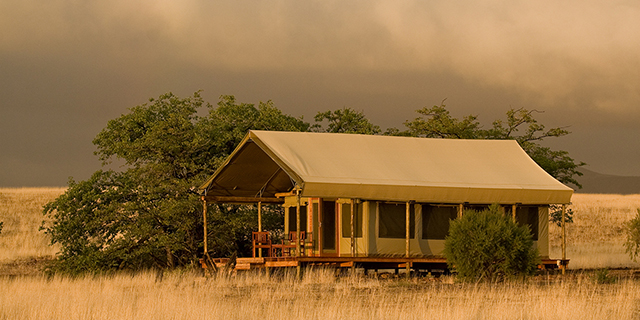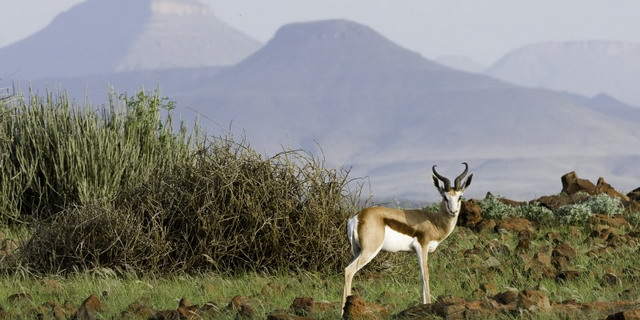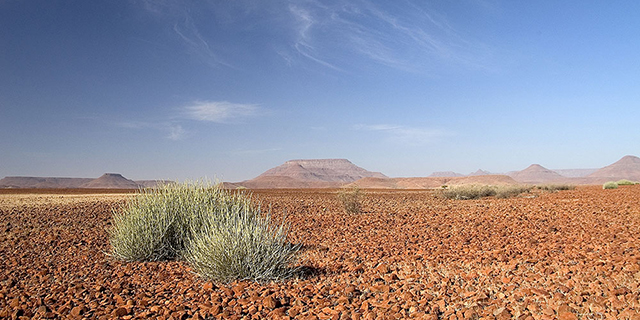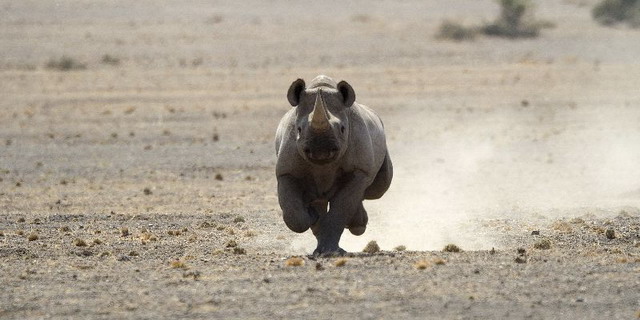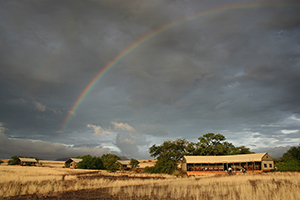 Desert Rhino Camp is a luxury tented camp run in conjunction with the 'Save the Rhino Trust' in the Palmwag area of rugged northern Damaraland. The Rhino Camp experience offers insight into the delicate ecology and conservation of this incredible area and at the same time contributes directly to the 'Save the Rhino Trust' and ultimately the sustainability of this vulnerable yet beautiful landscape and its wildlife.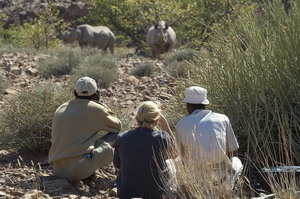 The highlight of the vast private Palmwag concession (approximately one million acres) is the endangered desert-adapted black rhino. As the only desert-adapted rhinos in Africa, and the continent's last population of free-ranging black rhinos, the conservation value of the Palmwag rhinos can hardly be overstated, and approaching these ancient creatures on foot is a rare privilege. At certain times of the year, Damaraland's other famous pachyderms, desert elephants, can also be encountered on the Palmwag concession. Other species in the area include lion, cheetah, leopard, giraffe, mountain zebra, and several species of antelope.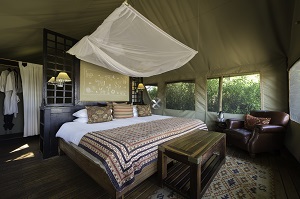 The camp itself is understated and elegant in its simplicity. It is styled after safari camps of old, complete with comfortably worn leather sofas and dark polished campaign furniture with brass fittings. Guests are accommodated in eight large Meru-style tents with en suite facilities, including brass sinks and Persian rugs. Meals are taken under the vast Damaraland sky, at a beautifully appointed table, with gleaming silver cutlery and crystal glasses. Afterward guests share stories about the day's adventures around a roaring camp fire.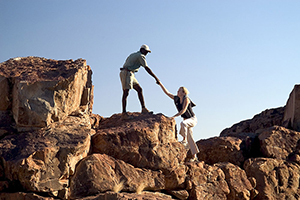 Desert Rhino Camp offers the discerning safari traveler a unique and unforgettable experience, combining the rugged beauty of Damaraland with what is arguably the most important population of rhinos in Africa. From tracking these desert giants through the endless inhospitable landscape, to dining in true "Out of Africa" elegance, Rhino Camp is intimate, remarkable and the perfect example of high end, sustainable eco-tourism.
Conservation Dimension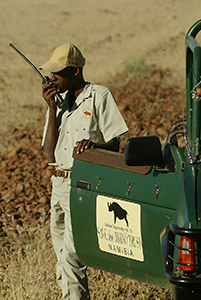 The black rhino of Damaraland is the only rhino population in the world to have survived and increased their numbers outside of a formally protected park, reversing a situation where numbers were dramatically declining due to poaching. Instead of alienating the local communities in this endeavor, the 'Save the Rhino Trust' has worked with them to eradicate poaching and increase the number of rhino in the area.
Wilderness Safaris, via Desert Rhino Camp, actively and financially supports the 'Save the Rhino Trust', a non-governmental conservation organization that has been working hard to build up the populations of black rhino and implement conservation projects for the past 20 years. This relationship will ensure the long-term survival of this pivotal species. Wilderness is now employing many of the the 'Save the Rhino' trackers (in full cooperation with the Trust) to help reduce the organization's financial overhead. In addition, keeping these trackers in the field ensures that the area is well protected for future generations.
For more information about Desert Rhino Camp call toll-free: 888.227.8311
or

email us

for Information



|

|

Share